Warsaw Breweries finishes the year 2022 as the best urban revitalization in the world. Echo Investment's flagship "destination" project received the prestigious MAPIC Award 2022 in the Best Urban Regeneration category.
Warsaw Breweries' development started in 2016. This almost empty plot of 4.4 hectares has become a full-fledged, vibrant part of the city, with three modern office buildings, five residential buildings, and four historical structures: Warzelnia (the Malthouse), Leżakownia (the Storage Cellars), Willa Fabrykanta (the Brewmaster's Villa) and Laboratorium (the Laboratory). In a place where the most famous beer in the country was brewed some years ago, a well-designed place was created, in which historical and modern architecture, private and public spaces, greenery, and buildings all exist in harmony. The JEMS Architekci studio is responsible for the architectural design of the complex.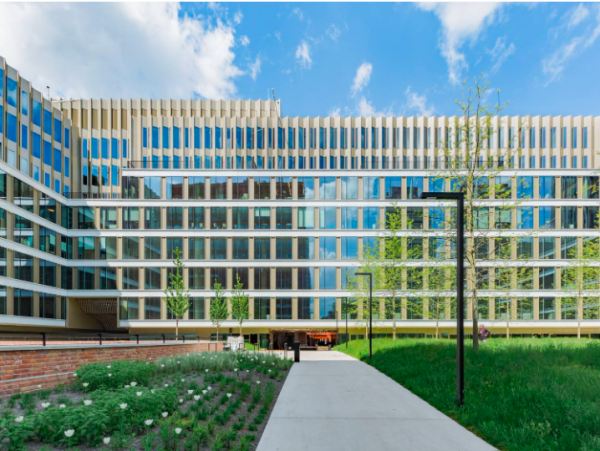 In addition to the office space designed in accordance with the latest trends, as well as over 1 thous. apartments for sale and rent, Warsaw Breweries attract with open, green public spaces and a well-tailored gastronomic and entertainment offer. In 2021, 26 food and beverage concepts opened here, including a very popular among the locals Food Hall Browary. Warsaw Breweries have become a meeting place popular with business, people from Warsaw, tourists as well as celebrities and influencers.
The Grand Opening of Warsaw Breweries was held in the spring of 2021. The renovated historic Malt House became home of NINE's Restaurant & Sports Bar, and newly renovated Cellars welcomed Food Hall Browary as their host, with 12 different culinary and bar venues. Browar Warszawski chose a side wing of this building for its headquarters, brewing its first vats of craft beer in July of 2021. In this way, the story of Haberbusch & Schiele Brewery has come full circle – or maybe a full barrel.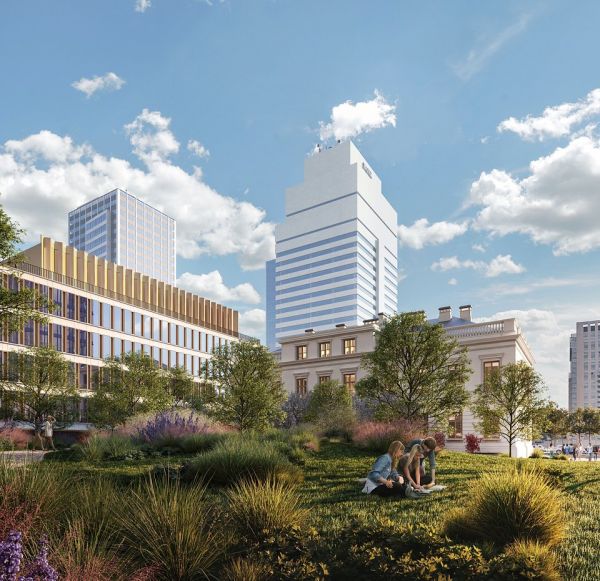 In July of 2022, the list of tenants of Warsaw Breweries has been finalised and completed. The last place on this list to offer its space for users was a top-notch Warsaw aesthetic medicine clinic – THE CLINIC – which occupies all floors of the meticulously renovated Laboratory building.
Warsaw Breweries have become a tourist and Varsovian favourite alike. When people visit this place for the first time, you often hear them say words such as "elegant", "with panache", "very European" and "incredible." Architecture competitions' jurors also confirmed these opinions. In only over a year since their grand opening, Warsaw Breweries have won 31 awards in prestigious competitions such as:
- Grand Prix SARP
- Nomination to MIPIM in Best Mixed-use Development
- Nagroda Architektoniczna Prezydenta Warszawy
- CEE Investment Awards - Best Refurbishment
- CIJ Awards Poland (in 4 categories)
- Food Business Forum 2021
- CEEQA 2021 - timeless design
GLA:
4.4ha -> 110,000m²
Managed by: Echo Investment
Start of the project: 2016
Completion: 2021
Architects: JEMS Architekci
Features:
3 modern office buildings
5 residential buildings
plenty of open space like Malthouse Market with a fountain and benches suspended in a birch forest and the quiet Laboratorium Courtyard
Address: Warsaw, Poland