Madrid Content City is a 140,000m² hub with state of the art audio-visual facilities, including production studios, production & post-production technical facilities, and a university focused on media studies. It is located in Nuevo Tres Cantos, one of the most promising locations in the capital and well connected by road and public transport. Tres Cantos is home of more than 3,000 companies, most of which belong to innovative sectors with a high R+D factor: communications electronics, spare engineering, computer science, electromedicine, biotechnology, aeronautics and audiovisual. The city is home to Spain's leading companies such as Normon, GlaxoSmithKline, Danone, Nivea, Movistar among others.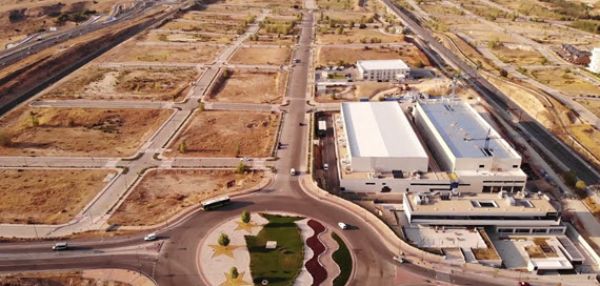 Built in three phases, it will offer 10 studios with dimensions ranging from 1,200m² to 2,000m² and 12 meters of working height. Every stage is self-contained having all the complementary facilities including, workshops, storage rooms, backstage area, offices, meeting rooms, dressing rooms, make-up and hair saloon, kitchenettes etc. The scheme will also have an entire building that houses up to 23 suites exclusive for post-production services (Dailies' laboratory processing facilities, editorial, colour grading, sound recording, editing and mixing, mastering, quality control, screening rooms)equipped with cutting edge technology 4K HDR Ready and Dolby Atmos Home Certified.
It will also provide over 22,000m² of the enclosure and secured common areas such as warehouses, green areas, canteen, nursery, dining halls, offices, meeting rooms, private parking and an autonomous waste management centre, and an auditorium for 260 people fitted for conferences, presentations, 4K projections, live streaming or promotional events.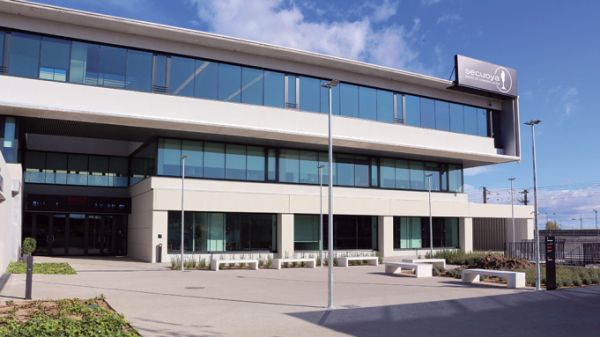 Madrid Content City will feature both industry players and education in its premises located in the Tres Cantos municipality of greater Madrid, with the goal of satisfying the enormous demand for audiovisual content in Spain and around the world. In 2018, Netflix launched its first European production centre there, occupying five floors of Secuoya Studios and planting the seed for the future audiovisual complex.
The campus will offer undergraduate and postgraduate studies, as well as specialized masters in Audiovisual Creation, Management and Production. Thanks to a strategic agreement announced in December, Planeta will manage this campus with the capacity to host around 7,000 students. Of these, approximately half will be international, primarily from Latin America, where Planeta has already established a strong presence in the education sector. "It's very important to unite the industry and education, because one of the threats to audiovisual production is a shortage of professionals", explained Raal Berdones, President of Grupo Secuoya, the company which manages Madrid Content City.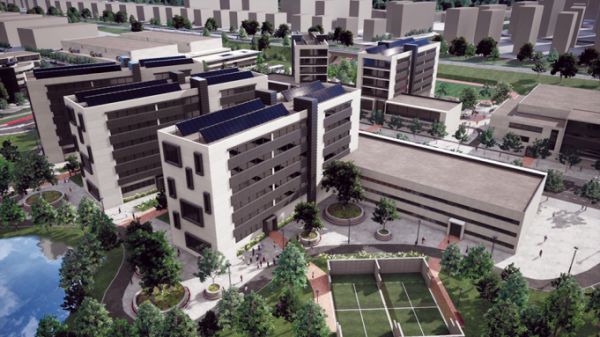 Madrid Content City defends sustainability in compliance with the highest environmental values. During its construction more than 5,000 trees will be planted, more than 50 recharging points for electric cars will be installed, photovoltaic energy will be used for self-consumption, LED technology will be used, the complex will be connected by a bike lane to the local train station and there will be waste management facilities in every studio.
Madrid Content City is the largest business park currently developed in the Community of Madrid and has an investment of €120m fully covered by private capital. Once finished, it will be the second-largest production centre in Europe, just after Pinewood (UK) and ahead of Cinecitta in Rome, Babelsberg in Germany and Cite du Cinema in France.
---
GLA: 140,000m²
Managed by: Secuoya
Start of construction: 2020
Completion: 2021
Address: Madrid, Spain