What is Palmer Capital involved in at the moment and what are its future plans? We are managing approx. €1.3 bln of client capital, investing into real estate, where we can add value through active management. With over 100 staff members, Palmer Capital is focusing on delivering enhanced returns to its investors. The plan is to grow our business, and to leverage our excellent UK asset management platform and loyal investor base.
How does Palmer Capital differentiate itself from its competition? Every part of the business is owner managed, with a central shareholding from Palmer Capital London. In the UK, this includes nine regional asset management businesses, while in continental Europe we have four country offices, managing assets locally. In Asia, our Hong Kong based team, manages self-storage assets and Asian investors. The UK market has been in recovery for the last few years, tracking a broader economic recovery, with an improving leasing market, due to a shortage of new commercial space.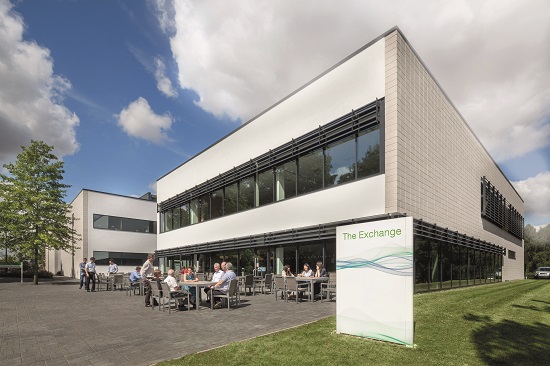 How would you describe the current state of the investment market in Europe? The market remains crowded with global capital chasing the yield characteristics real estate can provide. The Northern European capital markets are generally strong. The Netherlands is seeing renewed investment interest, and the UK's investment market is back to 2007 transactional volumes, driven especially by Asian and Middle Eastern buyers.
Where would you say there is more opportunity? Which markets are you focusing on and why? The bulk of our investment focus has been in the UK and we continue to see value in good quality regional offices, industrial and residential. In 2015, we expect to invest further in the UK, Central Europe and potentially into Germany or the Netherlands.
What are the main challenges international investors face when entering the European commercial real estate market? The European markets will remain short of good quality stock, surrounded by political uncertainty, and changes in currency. For owners of real estate, we expect good returns in 2015 as real asset values are very likely to rise and rental growth will continue. This will make buying hard, and access to stock, management and entrepreneurship challenging. The full article is in Europe Real Estate 2015 reference book. Purchase the book in the webshop
About Palmer Capital
Palmer Capital manages over £1 bln (€1.3 bln) of real estate through its nine UK offices, six Continental European offices and two offices in Asia. The company has over 250 properties that it manages on behalf of discretionary investors or third party segregated mandates. It also employs over 100 people in its business and companies it has invested in.