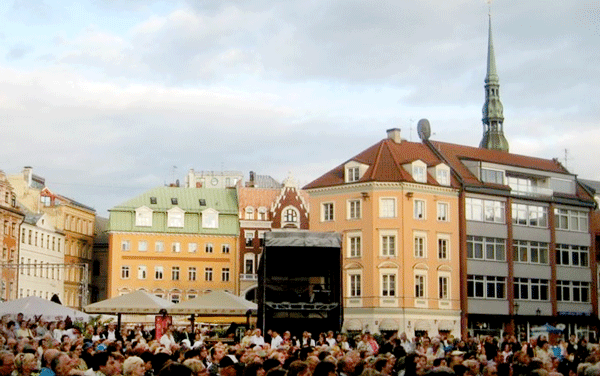 @Ilona Taillade
Economic outlook
Despite cautious forecasts Latvian GDP grew by 5.5% during 2012. The annual GDP growth was lower in 2012 compared to 2011. It is forecasted that the growing internal consumption as well as competitive exports will stimulate GDP growth further. Latvia may show the most significant growth trend in the region during the following two years. The forecasted GDP growth for 2013 is 3.8% and 4% for 2014. Unemployment tended to decline more rapidly down to 13.8% in 2012 and is forecasted to reach 11% in 2013. The increase of private consumption is expected to slow down its pace in the following years, however retail trade growth is still ahead of the growth in the earnings.
Investment market
Total investment volume in Riga in 2012 reached € 15mln, whereas office investment accounted for more than a half of the volume. Investments decreased significantly if compared to 2011, however 2012 was important in setting a firm basis for future. Good Latvia's economic performance and intentions to adopt Euro lets international investors gain more confidence in country's potential. Prime yields in office and retail market stood at the level of 8.5-8.75% in the end of 2012, while prime logistics assets rank 50-100 bps above. The reduction of around 25-50 bps is forecasted in 2013.
Office market
The total stock of modern office premises in Riga amounted to 539,000 m² in the end of 2012. No new speculative office projects were commissioned in 2011. The total supply increased by 6,800 m² (growth of 1.3%) during 2012. Two office projects were delivered to the market–Jupiter with a GLA of 5,700 m², and a new energy-efficient building in Riga Industrial Park (1,100 m² GLA).
New developments are projected only for 2014. During 2012, the office market was driven mainly by the relocation of existing players and the expansion of companies within current premises. There were no noticeable newcomers in the market. Further development of office stock in Riga is strongly related to financial performance of occupiers, their expansion activities and entrance of new companies. Among key future trends is increasing demand for green technology and energy efficient solutions.
Retail market
The recovery of Latvian retail trade continued accelerating in 2012, but still remained significantly below the pre-crisis level. Similarly to 2011, only neighborhood shopping centers were delivered to the market in 2012. Several small shopping centers anchored by supermarkets were opened in 2012 as well. In 2012, further occupancy and performance improvement of shopping centers continued in Riga. The overall market take-up was mainly based on the expansion of existing retailers, however international retailers reconfirmed their interest in the Baltics with the openings of H&M, Massimo Dutti, NEXT, Aldo, Burberry, etc. Development of expansion projects is more likely in the nearest future, while new developments, especially larger projects, may have to wait for a more sustainable market recovery.
Industrial/logistics market
The warehouse property stock in Latvia is concentrated mainly in and around the capital city of Riga. The supply of modern warehouse and logistics space in Riga and its region consists of almost 675,000 m² in Q1 2013. Total stock did not increase since 2010. Developers are only willing to develop build-to-suit logistic properties. 2012 were characterized by the rotation of small and medium tenants as well as a few large lease transactions. Some production companies switched from 3PL operators to their own logistics. The demand is also based on companies seeking to find the best offer for relocation in terms of both quality and rent. However, the lack of new projects limits the available supply and tenants have difficulties in finding suitable premises. Demand is expected to increase only after the recovery of internal consumption.
Hotel market
Hotel market in Riga is dominated by four and three-star hotels (85% out of 72 rated hotels). During the last year major changes in Riga's hotel market were repositioning (title change, rebranding and changes in rating) and temporary close-downs. The recovering economy positively impacted tourist flows in 2011 and 2012. The total annual growth of tourist arrivals in Latvia was around 3.8% in 2012. Further improvement of monthly occupancy rates continued. Annual hotel occupancy rates grew up to 49% in 2012. However, investors still avoided making major investments in new projects except for some distressed hotels buyout. Several hotel reconstructions were in process in Old Riga– e.g. Z.A. Meirovica boulevard 10/12 (60 rooms planned) and Audeju 13. Both projects are expected to be completed in 2013.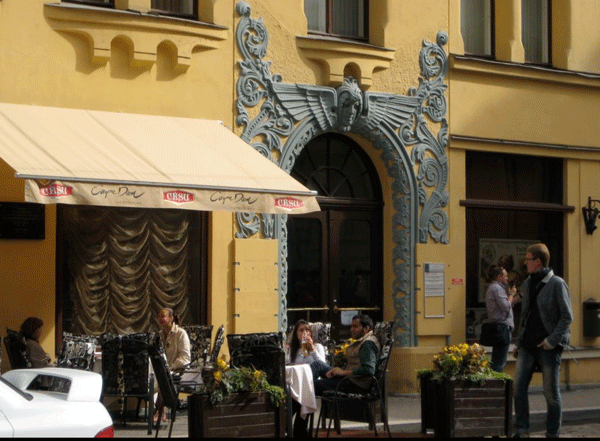 @Ilona Taillade
If you'd like to promote your city, please contact media@europe-re.com.