What distinguishes Goodman from its competition?
There are few companies in the world that offer the development and management of and investment in industrial real estate. This business model provides significant advantages to our customers, which in turn has allowed Goodman to establish a solid business and to provide steady returns for our investors. The key to the success of this model, however, lies in our customer-centric approach and international scale. By working in partnership with our customers, we are able to offer solutions adapted to their needs in nearly every major logistics location in the world. Our service and expertise extend throughout the lease period by providing ongoing operational and technical support to our customers. This has enabled Goodman to build quality partnerships with our customers and, in many cases, has led to the development and management of logistics properties in multiple countries in Europe and beyond.
Why does Goodman choose to own and manage the properties it develops?
Ownership and management of our developed properties is fundamental to our business model. Firstly, there is a significant advantage for our customers to lease a property rather than commission Goodman to develop a building for purchase upon completion. Not only do they benefit from our in-house team of technical and operational property management experts, but leasing also provides customers flexibility to realize their logistics strategies as their requirements change over time. Secondly, our long-term ownership ensures good management, maintenance and continual investments throughout the life of each of our properties. Finally, keeping the properties in our managed portfolio, in which Goodman is a co-investor, guarantees that Goodman makes prudent land acquisitions and property development investments. In summary, this model is optimal for our customers and capital partners.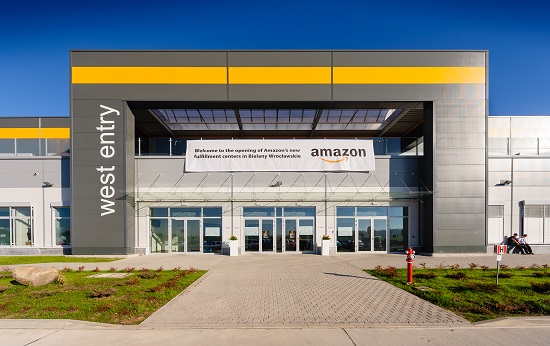 @Goodman
Goodman has developed over 1 million m² for Amazon since 2006. Tell us a bit more about this long-term partnership with Amazon.
When Goodman developed its first fulfilment center for Amazon in 2006 in Leipzig, Germany, few developers were willing to consider developing a nearly 80,000 m² facility and the European investment community was wary of building such a large facility for a relatively new-comer to the European market. We decided to take a risk and the investment paid off. Together with Amazon, Goodman has developed a new asset class for our investors, now representing more than 13 projects for the e-commerce giant throughout Europe. At the heart of our partnership continues to be our willingness to make smart investments, be flexible and attentive to Amazon's evolving needs and to meet tight deadlines in order for these buildings to be operational.
Apart from the traditional prime logistics hubs, what are the most important emerging logistics markets for Goodman?
Poland has emerged as a growing powerhouse in logistics real estate due to its impressive economic growth and efforts of national, regional and local authorities to attract investment. The government has made remarkable improvements and upgrades to the country's infrastructure, and local authorities have proven to be true partners in helping Goodman to develop, often quickly, a number of complex projects. Because of the potential we see in Poland, Goodman has started four speculative developments throughout the country. In addition to our flagship speculative build near the Deepwater Container Terminal in Gdansk, we have projects in Krakow, Poznan and Wroclaw, where we offer ready-to-go modern flexible logistics space to the market.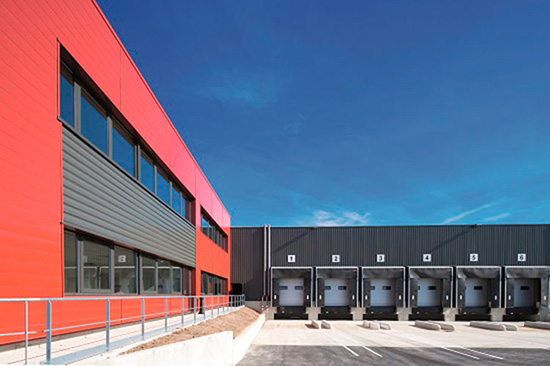 @Goodman
What will be the new trends in logistics real estate in the coming years?
The logistics real estate market is very diverse and each region and area represent different challenges and opportunities.
Across the Benelux and parts of France and Germany, land scarcity will be a major challenge that will force the industrial real estate sector to innovate both in terms of land acquisitions and building design.
The growth of e-commerce will continue to drive demand for logistics real estate. However, customer requirements will be diverse and will force developers to be proactive, acutely responsive and flexible.
Omni-channel retail will continue to increase across Europe, which will see growing demand for small to mid-sized distribution hubs in and around major urban centers. Added to this will be the complexity of designing facilities to meet the needs of the emerging fresh food e-commerce retail market.
In order for e-commerce players to optimize their logistics, which is a critical competitive advantage, we foresee an operational fulfilment model that combines self-managed logistics as well as outsourcing to 3PLs.