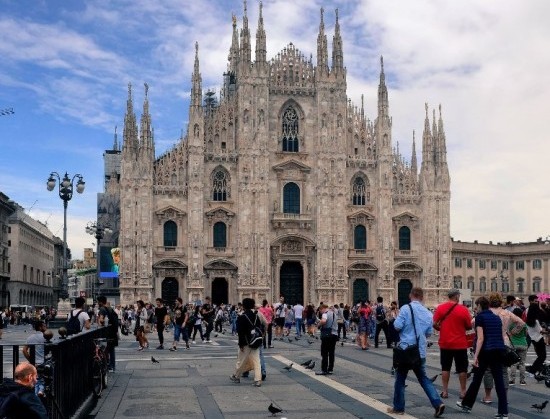 ECONOMIC OUTLOOK
Milan has not escaped the recent crises which resulted in a worsening of all the major economic indicators. This negatively affected all real estate sectors as well, as evidenced by the contraction of occupier demand and drop in investment volumes. However, since the end of 2013, the city's economic performance has been gradually improving. According to forecasts from Oxford Economic (June 2014), Milan's GDP is expected to gradually improve throughout 2014 and strengthen in future years.
At the same time, the real estate market is gradually improving and major performance indicators show that the occupier and investment markets are on the way to recovery.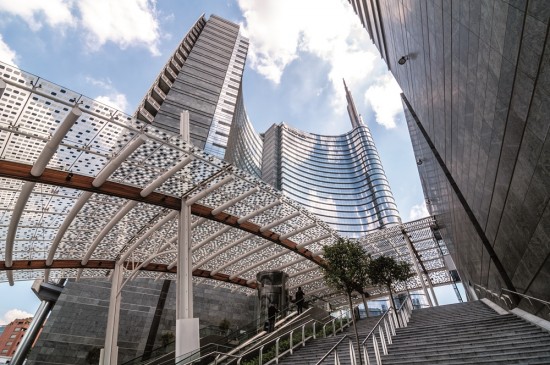 ©Eugenio Marongiu_shutterstock.com
INVESTMENT MARKET
The investment market in Milan has improved steadily since 2012. Year-on-year volumes more than doubled in 2013 and we expect another increase to be delivered in 2014. Foreign investors are by far the most active participants in the current market cycle, with key players ranging from US opportunistic funds (Blackstone and Cerberus), to institutional investors (Qatar Investment Authority, Allianz, GIC) and fund managers (Deka, Axa). The office sector is the most popular segment, followed by retail and logistics. Re-pricing, greater availability of capital, and the tightening of core property markets in Europe are shifting global capital into Italian real estate, where Milan is the favored first port of call.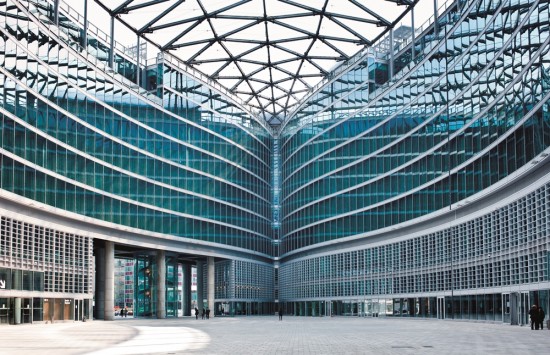 ©pcrucatti_shutterstock.com
OFFICE MARKET
Office take-up in Milan is sharply improving and year-end expectations for 2014 are positive. Demand drivers are now shifting: cost saving demands, which drove activity during the post credit-crunch period, is gradually being replaced by expansion and/or quality-led requirements.
Major leasing transactions in 2014 involved Luxottica and two consultancy companies, which took advantage of the low level of prime rent and the availability of new centrally located, refurbished buildings to improve their office space. Annual prime rents now stand at €480/m², while development activity remains weak. Few developers are willing to risk speculative development, despite the signs of improvement. Significant schemes under construction include the Isozaky Tower in the City Life project and the Feltrinelli Foundation, which comprises 12,000 m² of speculative development. Major recent completions include the new Nestlè HQ in Milanofiori and the new Alcatel HQ in Vimercate's Energy Park, the only LEED Platinum certified in Milan.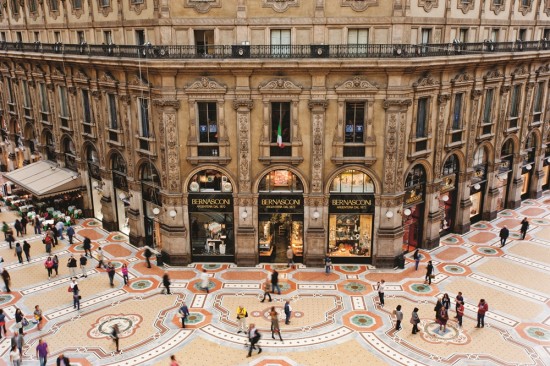 ©pcruciatti_shutterstock.com
RETAIL MARKET
Milan is Italy's premier retail destination, hosting the famous luxury quadrangle, the location of the top brand names and flagship stores.
Retailers, both domestic and international, are expanding, albeit with a cautious approach and an eye to consumer demand, which is showing gradual signs of recovery. The lack of supply in Milan's super prime locations is slowly leading to the take-up of units in adjacent and/or secondary streets, improving the quality of stores. Similar dynamics can even be seen in dominant shopping centers and in factory outlets. Smaller centers have begun to consider refurbishment and expansion strategies to take on the competition in a more dynamic and creative way.
Milan's shopping center development pipeline is sound, with three large projects due for completion between 2015-2017: Arese (under construction), Cascina Merlata, and Westfield Milan. The latter, which already has Galerie Lafayette secured as a tenant, will be a landmark property with a total GLA of 170,000 m².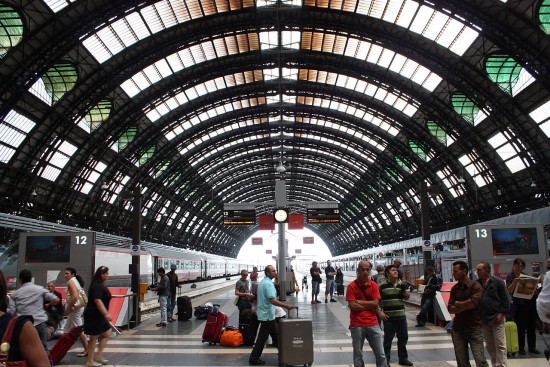 ©adiel lo
INDUSTRIAL/LOGISTICS MARKET
The recovery of the logistics sector has been slightly slower than other segments. However, an increasing share of investment capital is flowing into logistics property in Italy–particularly as investors seek to create pan European portfolios. The most recent portfolio deal involving prime logistics assets in Milan was AEW's disposal to P3 for approx. €100 mln. There has been just one single asset transaction recorded, involving a prime asset (Paullo) near Milan. This was acquired by Prologis, which has expressed its intention to invest further in the Italian market.
Development activity is still subdued. Milan take-up has improved led by the northern markets as well as those in the east side near the airport.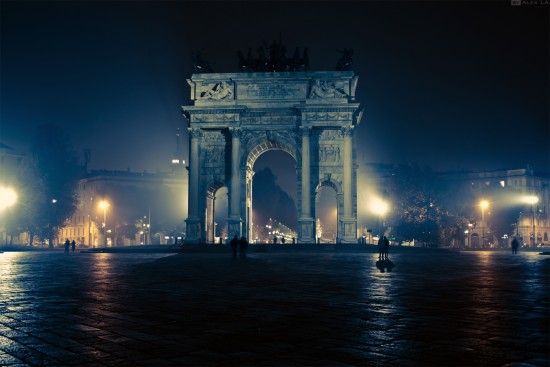 ©Alex LA
HOTEL MARKET
Milan is the second most visited city in Italy, the seventh in Europe, and the sixteenth most visited worldwide. Guest nights in Milan have reported uninterrupted growth since 2007. Although corporate demand is the main driver for visitors, low fare airlines have improved Milan's flight connections to other European cities and increased the number of weekend and short-break travelers who are interested in Milan for shopping, cultural institutions, and its rich art and historical heritage. Luxury hotels performance improved in 2013 with an increasing RevPAR compared to 2012, and this trend seems to be continuing in 2014–driven by both occupancy and ADR (average daily rate) data.
Although Milan has the strongest number of branded hotels in Italy, luxury brands are currently under represented, with only one opening expected in 2015-the Mandarin Oriental.
If you'd like to promote your city, please contact media@europe-re.com.