Galeria Polnocna is the first large-scale shopping centre of fourth-generation, in the northern part of Warsaw and it is the first shopping gallery such size since 11 years to be put into use in the capital.
With over 2.6 million inhabitants, high purchasing power of nearly €10,000 per capita and a retail density of 437 m² per 1,000 inhabitants, the metropolitan area of Warsaw offers the most attractive trading platform in Poland.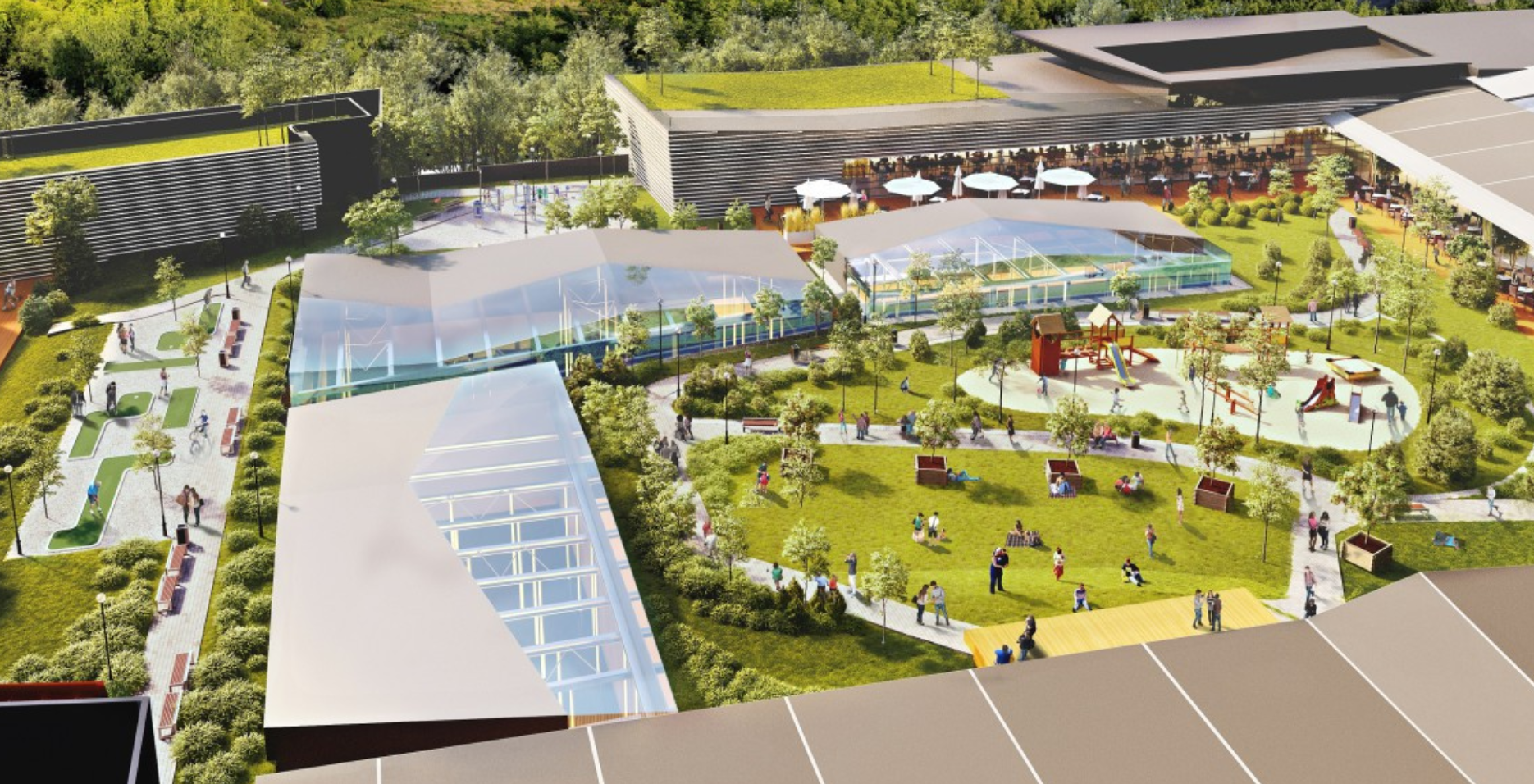 A commercial complex of over 64,000 m² is located on Światowida Street. The investor and manager of Galeria Północna is GTC Group, the opening of the centre is planned for the Q3 of 2017. With approximately 750,000 inhabitants in the nearby vicinity, mostly young people and families with children live in the direct range of the business premises.The specificity of these target groups has been taken into account not only in the commercial offer but also in the architectural design of the building, created by APA Wojciechowski and Tzur Architects. The special arrangement of the roof space enables active rest among greenery.
The facility will also meet the highest ecological standards, confirmed by pre-certification of LEED Gold rating level. Galeria Północna guarantees a commercial, entertainment and shopping offer which haven't been available in this part of town. More than 220 shops, boutiques and service points of national and international brands, food court, cinema with 11 halls and parking with 2,300 spaces will be available to visitors.
Inter alia first in Poland, Hamleys shop, LPP brands, TK Maxx, H&M, Martes Sport, Cinema City, Carrefour with full-sized hypermarket, Bierhalle and Enel-Med medical centre have joined the tenants.
---
The very first major shopping centre located in Warsaw's Białołęka district
GLA: 190,000 m²
Number of shops: 220+
Parking spaces: 2,300
Program: Out of town regional shopping centre
Investor: GTC Group
Developer: GTC Group
Owner: GTC Group
Architect: APA Wojciechowski and Tzur Architects
Investment: ca. €160 million
Tenants: Mix of national and international retailers and leisure operators
Start of construction: 2017
Completion: Q3, 2017
LEED certificate: Gold LEED certificate
Address: Swiatowida, Warsaw, Poland