What is IMMOFINANZ involved in at the moment and what are its future plans?
Following the spin-off of the majority stake in the BUWOG residential property subsidiary in April 2014, IMMOFINANZ Group and its business model, i.e. the real estate machine, are now concentrated on commercial properties with a special focus on Central and Eastern Europe and Russia. IMMOFINANZ Group is not only the largest listed property company, but also the major player in this region.
The new focus entails a sharper corporate profile and an improvement in key operating indicators, but also creates better prospects for strategic transactions. For example: we expect the market consolidation that has taken hold in the German residential property sector will now spread to the commercial property markets in Central and Eastern Europe. As the market leader in this region, we want to play an active role and evaluate opportunities with a view toward synergies and economies of scale.
Among the eight core countries IMMOFINANZ is focusing on, where are the most developments and which asset class is preferred?
We are focusing on four of our core countries as target areas for most of our development activities or possible locations for new projects: Poland, Germany, Romania and Russia.
In Poland, this includes primarily the retail sector, where we are currently completing the Tarasy Zamkowe shopping center in Lublin and working on the roll-out of our STOP. SHOP.s. In addition, the first VIVO! shopping center is expected to open soon in Pila, a city in the northwestern region of Poland. We've already started work on further VIVO!s, but also have projects in the office sector on our radar.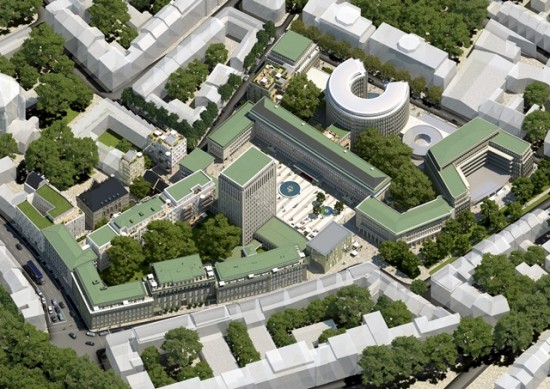 Gerling Quartier@IMMOFINANZ
In Germany we're concentrating on the completion of the Gerling Quartier, our urban development project in Cologne. We're also active in the office and logistics sectors – through our Deutsche Lagerhaus subsidiary we have already become a major player on the logistics real estate market with locations across the country. North Rhine-Westphalia is the focal point for further office projects because we're well recognized in this region due to our latest development projects. We also see substantial opportunities in the office segment, above all in Berlin.
Our activities in Romania are currently centered on the retail and logistics sectors, but we also plan to use some of our land reserves for further residential property investments under our Adama brand. However, these investments only involve apartments that are designated for sale.
And after we completed construction on our GOODZONE shopping center in Moscow during the 2013/14 financial year, we started to evaluate further investment opportunities in the retail and logistics areas. We've identified a number of prospects in recent months, but they are smaller projects – not on the scale of GOODZONE. Of course, we will consider new investments in Moscow carefully against the background of the further development of the crisis in the Ukraine.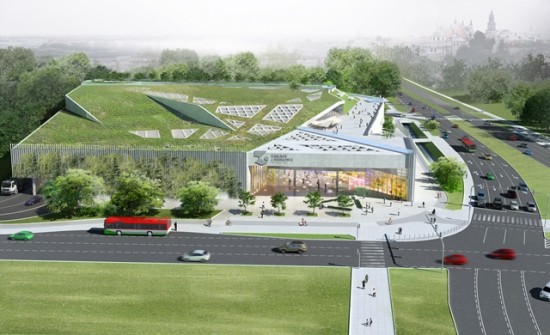 Tarasy Zamkowe@IMMOFINANZGroup
Russia is the most important retail market for IMMOFINANZ. How do the current events influence the Russian retail market? How does this compare to your second most important retail market, Austria?
As emphasized in the past, our business in Russia is a source of considerable satisfaction – in spite of smaller setbacks: the returns are significantly higher than in Eastern and Western Europe, and the occupancy in our properties is well over 90%. However, the crisis in Ukraine, its further development and the sanctions imposed by the west and Russia represent uncertainty factors that have substantially clouded the mood of investors over the past weeks. IMMOFINANZ Group is not directly affected by the sanctions announced or imposed. We are, however, indirectly involved as the operator of major shopping centers in Moscow, as consumer spending is not positively influenced by latent fears of war or economic sanctions. We are therefore hoping for an early end to the crisis and a victory for common sense.
In your opinion, what will be the new trends in the retail industry in the coming years?
For shopping centers to work well nowadays it is no longer enough to feed the need for purchasing goods – entertainment and atmosphere are increasingly decisive. Additionally the growth of e-commerce is a source of change. In certain areas it is increasing the demand for smaller space, for example in electronics or book retailing. It will also create new demand, for example for showroom concepts.