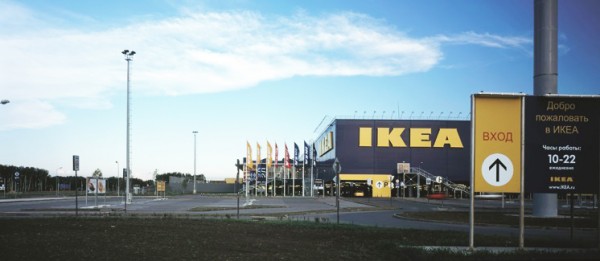 Both Ufa and Samara are so-called 'millionniki' cities as they are home to over 1 million people. A growing middle class is showing an increasing appetite for international brands and strong retail concepts. Fueled by the opening of MEGA Shopping Centres by IKEA Shopping Centres Russia, the retail market in both regions has experienced a boom in retail development. A number of big players have entered the market, including IKEA, H&M, Leroy Merlin, Inditex Group, New Yorker, Adidas, Decathlon and many others. MEGA Shopping Centres act as a safe launch pad for Western retailers, who are keen to take advantage of the fast-growing Russian market.
A winning combination

The first year of operation of MEGA Centres in Ufa and Samara proved to be a winning combination of a unique in the region IKEA store with strong anchor and mall tenants. About 50% of each MEGA Centre is occupied by famous fashion brands. "Only weeks ago the European retail giant Inditex Group opened its first six stores at MEGA in Samara," said Vladimir Beres, Regional Manager at IKEA Shopping Centres Russia. "Our aim is to introduce our customers to a wide choice of leading brands which are wellknown and popular among millions of shoppers around the world. We believe that our high-quality tenant mix and high traffic and sales figures will continue to attract Western retailers to MEGA Centres, both in Moscow, St. Petersburg and other regions." During its first year of operation, MEGA Samara was visited by nearly 7 million people, and MEGA Ufa recorded over 11 million visitors.
More information

IKEA Shopping Centres Russia
E: info.leasing.ru@ikea.com W: www.ikeascr.com
Mega Ufa & Mega Samara

Ufa, Samara Russia.

MEGA Ufa
GBA: 141,800 m²
GLA: 114,700 m²
Stores: 187
Parking spaces: 6,600
MEGA Samara
GBA: 133,000 m²
GLA: 108,400 m²
Stores: 186
Parking spaces: 6,500