Shopping malls have always championed technologies that help them get closer to customers, improve the centre experience, drive people through the door and encourage them to spend and return, so it's no surprise that they're also at the forefront of IoT adoption as the physical and digital worlds move closer together.
One of the best ways to maintain relevance and engagement in our increasingly digital lives is to create innovative spaces that build rich and interactive experiences for consumers beyond simply shopping. The Internet of Things is a key enabler of this; but, with so much potential, how can malls make sure they're taking advantage of the right opportunities?
Get connected – tapping into mobile technologies

E-commerce retailers are already veterans in using technology to engage with customers. The growth of IoT is now helping brick and mortar retailers and shopping centres achieve the same level of interaction with consumers.
Location-based technologies, such as Wi-Fi, Bluetooth or Bluetooth Low Energy (BLE), leverage shoppers' mobile phones and in-store sensors to passively gather shopper behavioural trends, providing mall managers and their tenants with valuable insights. Acting on these insights enables management to tailor a more personalised approach in order to delight and entertain customers.
Taking this one step further, shoppers who are happy to download an app then enable mobile devices and in-store sensors to effectively 'talk' to each other. This means consumers can receive personalised information, relevant offers and communications in real-time. For marketing teams, this is an opportunity to start a dialogue with customers as soon as they enter the centre, or sometimes even before – a fantastic way to improve your one-to-one shopper engagement.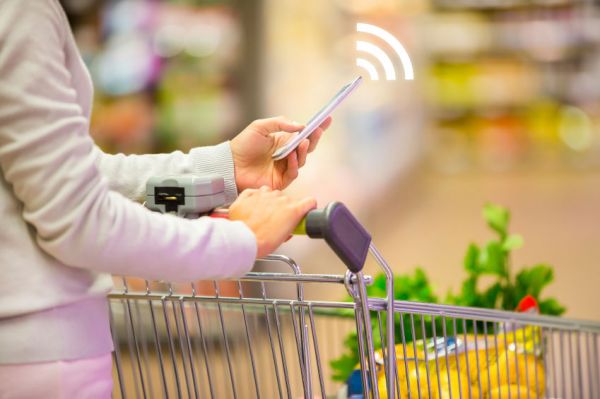 The whole picture: obtaining a clear view of the path to purchase
Using additional location-based data such as people counting and in-store analytics, mall managers are able to understand how shoppers are interacting within the centre by piecing together insight into:
which entrance and exit points shoppers are using
which zones are receiving the highest percentage of traffic
how promotions and events are influencing the customer journey
how long, on average, consumers spend in the centre
how the customer travels through the centre and which are the most used paths to purchase
Working in harmony, these tools can drive decision-making across marketing, leasing and operations, helping management teams create the right tenant mix, inform staffing and security operations and create engaging events and promotions. The more information you gather the more you learn, the more you can act on, the better the experience.
Crucially, if a shopper leaves the centre without making a purchase it no longer means it's the end of the journey. The shopping centre can send a follow-up email based on data gathered via a mobile app – this might include information relevant to the shopper's tastes and may vary from vouchers for favourite retailers to discounted parking.
Big data, big opportunity
The number of smart objects is expected to skyrocket in 2016; in fact Cisco IBSG has predicted that, by 2020, there will be 50 billion devices connected to the Internet. While the scope of opportunity is extremely exciting, the figures can seem a little overwhelming.
Shopping centre managers must be able to make sense of large amounts of data if they are to act upon it with confidence. Retail analytics platforms can help visualise the information and provide context by integrating insight from within the centre with external data sources, such as weather for example, providing a single view of what's influencing the customer journey.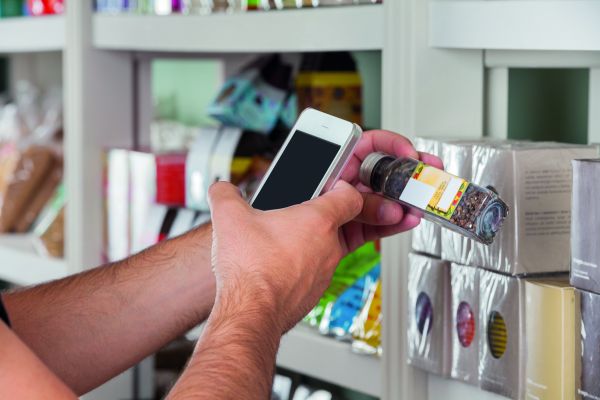 Starting the IoT journey

There's no doubt that the Internet of Things holds huge opportunities. But knowing where to start can still be daunting. Here are our top five tips for shopping centres looking to embark on their IoT journey:
Use traffic data to analyse the path to purchase – from the car park to the centre to the point of sale
Marry this with location-based technologies such as Wi-Fi, Bluetooth and BLE to gain a better understanding of customer behaviour
Make decisions based on behavioural patterns to increase loyalty, reinforce branding, drive promotions and cross-sell
Use this insight to personalise engagements with your customers at the right time in the right place
Tailor reporting using a retail analytics platform that can analyse and benchmark performance across marketing and operations
The Internet of Things offers new ways to make better decisions in the shopping centre and the technologies available to gather shopper intelligence are key in providing a 360° view of the customer. The next step is knowing what to do with that information. Retail analytics is the killer tool that brings it all together – making sense of IoT and transforming the customer experience.
Article by Bill McCarthy, CEO of EMEA at ShopperTrak