Location analysis is an integral part of any strategic retail expansion plan. Other category retailers in your prospective location can actually help or hurt your business. It is important to determine if the types of businesses nearby are compatible. Choosing a location is not easy with many considerations, especially like knowing what the GDP, prime yields, rental rates and having a competitor analysis are important.
The past and the present
Prior to the online shopping boom, the store network strategy was simple; the retailer opened new stores in markets with high footfall in predictable areas where retail stores were already present.
After the boom, a new framework was needed to determine where a new store or shopping centre would open as information about the potential consumer behaviour became even more important.
Location analytics becomes more important with every year that passes as technology provides more opportunities to discover the rational of opening a business and being successful in a particular area. By mapping key area demographics, shopping habits and competitor location (opening and closures), it is possible to track where there is an active demand. Analysis of competitor locations in the area can help establish whether the provision of a given product or service is not already surpassing the demand. Paying attention to categories that are opening in particular areas when doing a search is crucial to understanding the potential in a particular location.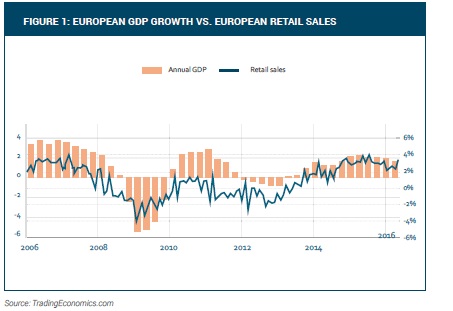 A business cannot only find an ideal location by examining current variables such as income, age and nationality demographics, but also by going beyond tangible data and evaluating any long-term changes to an area, for example determining what consequences any planned housing or infrastructure developments can potentially bring and if there will be transport routes that will be created.
Retailers are failing with the current format
Many traditional retailers are losing their brand identity and have found themselves in the struggle as they are both big and therefore slow to change. This is coming at a greater cost than changing their store network strategy and focusing not just on a multi-channel but an omni-channel approach. Understanding and keeping up with customer demands is crucial in order to keep market share. Is your product or service easy to access online and offline?
The importance of retail analytics in selecting a location
1. Consumer insight
It is important to understand how and when consumers want to use the shopping centres or high-street location. Traditional primary research (such as in-store face-to-face exit surveys, telephone surveys and focus groups) can help draw out insight but its effectiveness tends to be at the mercy of too many uncertainties. Mobile carriers have been capturing actual data about their network users for many years and are now using this data to deliver valuable insight. The deployment of signal "boost boxes" in shopping centres further enhances the ability for this data to drill down from venue level to zones and even individual shops. Data aggregation at all stages helps to avoid any privacy issues, turning big data into genuine insight as provided on the retailp platform.
Real-time footfall information and eye-tracking will be upscaled in future to find out shopper or potential shopper behaviour to know exactly where people go and for how long.
FOR THE FULL STORY PLEASE SEE: Retail Space Europe 2017