Economic outlook
According to Colliers International's Turkey real estate review for the second half of 2015, while year-end growth in 2014 came in below expectations at 2.9%, the Turkish economy did manage to exceed forecasts in H1 2014, with y-o-y growth recorded at 3.1%.Official data for the first half of the year points towards an upward trend in inflation and exchange rates remaining steady while growth slowed. However, the current account deficit has continued to ease.
The decline in the value of the Turkish lira experienced in 2014 continued in the first nine months of 2015. The Central Bank's tightening of monetary policy and precautionary macro measures have led to a reduction in private consumption, a brake in the rate of credit growth, together with a slowdown in private investment and growth.
The failure to form a coalition government following the general elections held on 7 June 2015, coupled with the decision to hold early elections on 1 November, have served to sustain political and domestic market concerns.
Global markets as well as domestic developments have continued to impact the Turkish economy. The recovery in the US economy was offset by a slowdown in growth in the Chinese economy, which has a significant role in global markets; the slowdown in China was among the leading negative factors impacting the global economy.
Office market
The total speculative office stock of class-A buildings in Istanbul, excluding owner occupied buildings, has risen by 6.5% compared to the levels of Q1 2015, to stand at 2,435,158m². Average vacancy rates stand at 24.39% with an average rent of $25.69/m² (€23.69/m²). For class-B stock, the total area includes 749,507m² with an average vacancy rate of 13.28% and an average rent of $15.15/m² (€13.96/m²). In Q1 2015, class-A office vacancy rates on the Asian and European sides stood at 20.19% and 21.67% respectively. By Q3 2015 vacancy rates had risen to 21.22% and 25.88%. The rise in vacancy rates was mainly attributable to increased stock.
Analysis of average rents in Q3 2015 shows an increase in the Kozyatağı/Ataşehir and Kağıthane/Cendere regions, while rents in the Ümraniye, Istanbul-East, Kavacık, Istanbul-West, Maslak and the CBD suffered a slight decrease. Average class-A office rents range from a low of $13.4/m² (€12.35/m²) in the İstanbul Batı-West district to a high of $35.5/m² (€32.73/m²) in the CBD, respectively.
In Ümraniye, a decrease in vacancy rates from 24.37% to 21.59% could be observed due to the leasing of A4 Plaza by Türk Telekom. Similarly, the leasing of Sur Yapı Akel Business Center in Kavacık contributed to a decline in the vacancy rate from 3.46% to 2.8%. The recent addition of the AND Plaza to the stock caused vacancy rates in the Kozyatağı/Ataşehir district to increase from 29.84% in Q1 to 36.62% in Q3. With KIM III and Reform Plaza now supplementing new office supply in the Maslak district, the vacancy rate increased from 25.86% in Q1 to 32.43% in Q3. Seker Tower and KIM IV office buildings have been added to existing stock in the CBD. With Sekerbank as a major tenant vacating their offices in Metrocity and the few tenants in other buildings relocating, the vacancy rate in the district increased from 18.08% to 22.43%. Completion of the Bab Plaza increased the vacancy rates to 53.22% in Kağıthane/Cendere district. Vacancy rates remained the same for Altunizade, Istanbul East and Istanbul West districts.
Over the next three years, of the total 1,388,388 m² scheduled for completion in the Istanbul class-A pipeline, 32% is projected In the Kozyatağı/Ataşehir district, 27% in Kağıthane/Cendere, 17% in the CBD, 11% in Maslak, 10% in Ümraniye and 3% in Altunizade.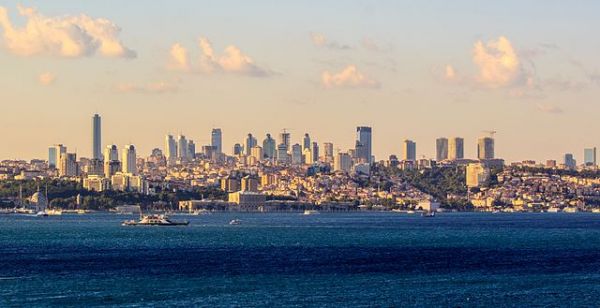 Industrial market
Current leasable/sellable stock on the Istanbul industrial market constitutes 82% of the total stock. Thirteen percent of the future stock is under construction and 5% is in the planning stage. The total area of current supply in the industrial market in Istanbul and environs is 6,938,326m², of which 919,793m² is vacant, equalling a vacancy rate of 13%.
The Samandıra region commands the highest rents, with existing industrial facility rents having risen due to a shortage of supply in the region. Another factor in the region's elevated rents is its proximity to the city centre, highways, manufacturing areas, airport and ports. Conversely, the Silivri region has the lowest rents due to its distance from these locations. The Çorlu and Çerkezköy regions follow Hadımköy and Çatalca in terms of demand. Although the Çorlu region is closer to Istanbul, rents in the Çerkezköy Organized Industrial Zone lift the overall average for the Çerkezköy region.
The Dudullu-Alemdağ region on the Asian side of Istanbul commands the highest average purchase price per square metre. Owing to the advantage of proximity to the city centre, land prices in the region's Organized Industrial Zone have reached $1,500/m² (€1,384/m²). Similar factors account for a rise in average land sale prices in the Hadımköy region from $500/m² as of the first half of 2014, to $550/m² (€507/m²) as of H1 2015. Topping the rankings in terms of purchase price levels, Tuzla, Samandıra and Dudullu – Alemdağ regions are among the rapidly developing residential regions where rental values have risen parallel to average industrial facility purchase prices. Industrial facility purchase prices in this region range from $ 1.05/m² (€0.97/m²) to $ 1.095/m² (€1.01/m²).
Hotel market
According to the official data issued by the Culture and Tourism Ministry, there was no y-o-y change in the number of foreign visitors to Turkey in the first eight months of 2015. However, figures for Istanbul showed a rise of 7% in the same period. This represents a decline in the rate of increase in visitor numbers experienced in previous years. Another indicator of a slowdown in the tourism sector is the static figures for the country as a whole. At 10%, the proportion of tourists from Russia fell by 20% compared to the previous year. This factor had a negative impact on hotel occupancy rates and room prices, especially in the southern regions of Turkey.
Approximately 35% of all visitors to Turkey in 2015 visited Istanbul. In terms of country of origin as a proportion of overall visitors to Istanbul, Germany topped the listings at 10%, followed by Iran at 5% and the United States at 4%. Visitor numbers to Istanbul during the summer months of 2015 were up 8% over the same period in 2014.
While the occupancy rates for 5-star hotels and upscale & upper midscale hotels in Istanbul in the first six month of 2015 increased by 2.1% compared to same period of 2014, however average daily room rate (ADR) in the first six month of 2015 underperformed by 6% compared to same period of 2014.
According to 2015 statistics, there are a total of 48,085 rooms and 98,745 beds in facilities licensed by the Ministry of Culture and Tourism. With an additional quantity of about 90,000 beds in properties licensed by the Istanbul Municipality, the city's total bed capacity is in the region of 186,731. Supply is expected to be supplemented in the near future by a further capacity of 46,515 beds coming on stream in facilities with Investment Certification from the Ministry of Culture and Tourism.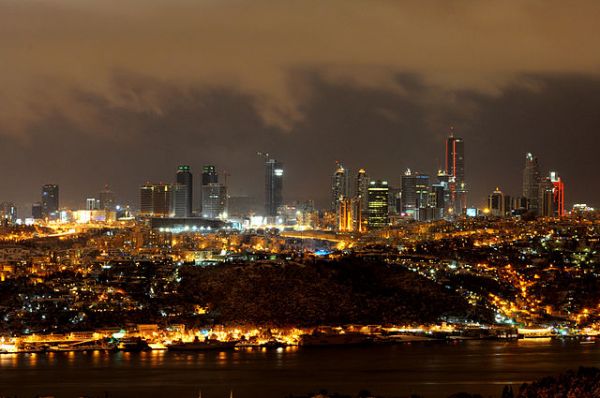 Retail market
As of Q3 2015, there were 331 shopping centres (defined as having at least 25 stores and a total leasable area in excess of 5,000m²) throughout Turkey, with a total leasable area of 9,891,460m², with this figure forecasted to reach 11,037,761m² by the end of 2016. Istanbul and Ankara, which house 25% of Turkey's population between each other, take up 53% of the country's total shopping centre leasable area.
Istanbul tops the rankings for total leasable area per head, with a rate of 272m² per 1,000 inhabitants. This is followed by the provinces of Ankara and Bolu, with 258 and 191m² per 1,000 inhabitants respectively. The figure for Turkey as a whole is 127m² against a European Union figure of 268m² per 1,000 inhabitants. It is striking that three provinces with populations of less than 500,000 – Bolu Karabük and Kırıkkale– are in the top 10 rankings. Izmir, Turkey's third largest province in terms of population, only achieves an 18th place ranking in terms of leasable area per 1,000 people. As of Q3 2015 there were 29 provinces with no shopping centres at all. Approximately 35 new shopping centres are expected to open in 15 provinces by the end of 2016.
As a result of investments made in recent years, shopping centre supply is strong in Turkey. Therefore, all details including location, design, concept and shop-mix of the project should be evaluated when making shopping centre investments in these cities. It should be noted that well-developed and well-designed shopping centres are always in demand by customers and new developments should be executed with a strategic approach.