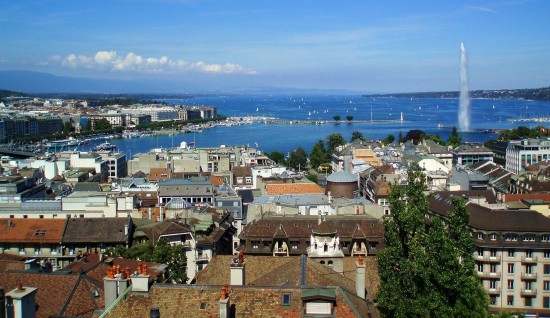 ©Nauticashades
ECONOMIC OUTLOOK

Located in the center of the European Union, Geneva is a small but internationally oriented city of approximately 476,000 inhabitants, accommodating over 117 nationalities, 200 non-governmental organizations and 200 offices of the United Nations. Geneva is primarily a city of services (80 % of business activities). In spite of the financial crisis which occurred in 2008 worldwide, the finance and banking sector remains quite strong. Moreover, the trading and shipping industry strongly developed over the last five years and represents a major economic activity in Geneva. In the secondary sector, Geneva has become a center of excellence in the watchmaking industry with many world famous brands such as Rolex, Patek-Philippe, Vacheron Constantin being based here.
INVESTMENT MARKET

The real estate investment market is dominated by domestic investors, such as Swiss real estate funds and Swiss pension funds. The attractiveness of prime located and landmark properties remains high, with transactions ranging from 3.5% to 4.5% net yield. Three important office transactions of over CHF 100 million (approx. €82 million) occurred last year in Geneva's CBD, involving both Swiss and international purchasers. The industrial investment market is quite developed and active in terms of transactions with yield levels from 5.5% to 7% net yield.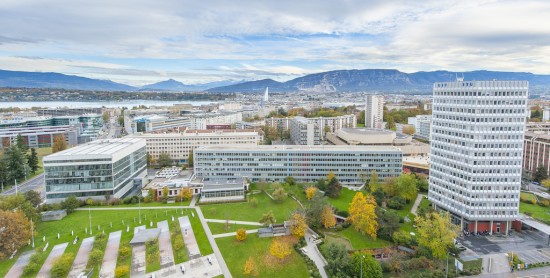 ©ITUpictures
OFFICE MARKET

Next to Zurich, Geneva is one of the biggest and most attractive office markets in Switzerland. Over the last years, the city has become one of the most important commodities trading center worldwide. Due to the economic attractiveness and the small size of the Geneva market, the vacancy rate hit its lowest level between 2007 and 2011 (approx. 2%) and experienced an increase in 2012 and 2013 (approx. 3.5% to 4%) due to the delivery of new surfaces and the surface optimization of different corporates. In spite of this increase, the vacancy rate remains quite low when compared with other markets in Switzerland and abroad. The most active office submarkets are the Geneva CBD and the Geneva Airport area, where many large multinational companies relocated their headquarters.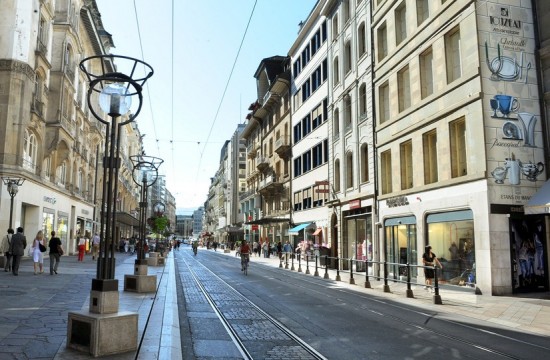 ©ITUpictures_V.Martin
RETAIL MARKET

Geneva's retail market is particularly attractive for both luxury brands and mass market retailers. In this sector, tight supply is facing high demand with an impact on the prime retail rent (approx. CHF 4,000/m²/year or €3,273/m²/year). Shopping center development has been relatively slow in recent years. The size of the Geneva canton, the lack of available surfaces for retail and the zoning restrictions for retail activities explain this situation. On the other hand, we see more refurbishment and extension works of existing shopping centers. According to ongoing projects, we anticipate the delivery of additional surfaces within the next five years. As a consequence, the retail vacancy rate is very low and did not exceed 1% for 7 years.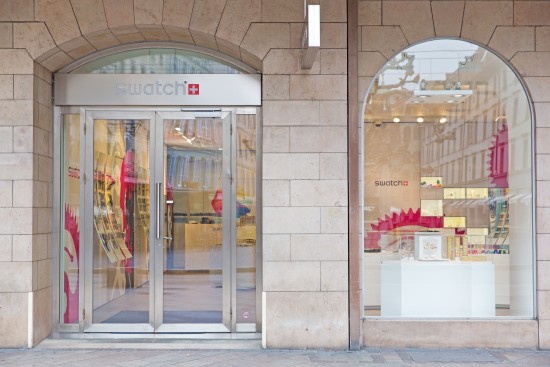 ©Martin Good
INDUSTRIAL/LOGISTICS MARKET

With key activities such as watchmaking and added value industries and logistics, Geneva presents quite an active industrial market. The healthy situation of such activities generates demand for high quality warehouses and production facilities. As an example, the Richemont Group is today building a new large development in Geneva, comprising approx. 30,000 m². On the supply side, Geneva presents different areas, entirely dedicated to industrial and manufacturing activities. The State of Geneva, which is the main owner of the industrial lands and grants ground lease contracts for minimum 60 years to industrial companies and investors. The role of the State is to promote activities in Geneva and the development of industrial areas.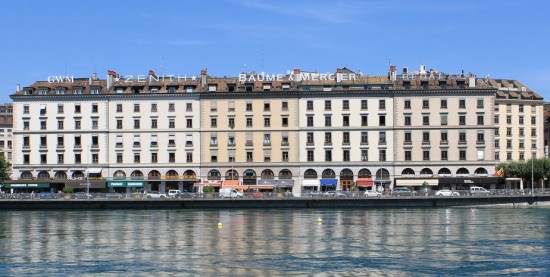 ©Patrick Nouhailler
HOTEL MARKET

As a European headquarter for most of UN organizations and a host for many different major European and worldwide events (as the International Motor Show in March), Geneva has developed a significant number of hotel facilities. The hotel market is characterized by a high ratio of 5-star and 4-star hotels, mainly oriented on business clients. Comparing with other European cities, hotel retailers are less developed and many hotels are still owned operated. However, last hotel developments done in Geneva are today operated by hotel operators, such as Accor, which significantly developed their activities in the region last years. Most of these projects are located in the key locations in the outskirts (Geneva Airport for example) and mainly concern 2 to 3-star hotels.
If you'd like to promote your city, please contact media@europe-re.com.