Despite the current Covid-related challenges, Cardiff is a future-focused city with an exciting story to tell. Offering fantastic quality of life, attracting increasing levels of inward investment, huge amounts of planned infrastructure spend and strong population growth projections. Opportunities lie in facilitating this future growth; there is currently an under supply of high quality city centre office space and the growing population will require additional housing.
Office
Following several years of above trend performance, Covid-19 containment measures have restricted occupier activity in Cardiff and subsequently lowered leasing volumes. The year had begun brightly, with take-up of 5,979m² (64,364ft²) registered in the first quarter. Q1 activity was focused out of town, with six deals outside the Central Business District (CBD) accounting for 70% of take-up during the quarter. The largest letting was to Target Group at Eastern Business Park, St Mellons, where the financial services advisor committed to a 1,142m² (12,300ft²) refurbished suite. Availability has remained relatively stable in 2020 with Q3 Grade A supply at 17,804m² (191,651ft²) and a city wide vacancy rate of 9%. Tenant release space has had a limited effect in 2020 as occupiers have continued to evaluate their occupational requirements but this is expected to increase as businesses implement future real estate strategy. Significant developments currently on site include the Interchange at Central Square prelet to Legal & General, the 9,940m² (107,000ft²) first phase of John Street at Callaghan Square being speculatively developed by JR Smart and the refurbishment of Fidelity's 1 Fusion Point providing 6,038m²(65,000ft²) over 3 floors.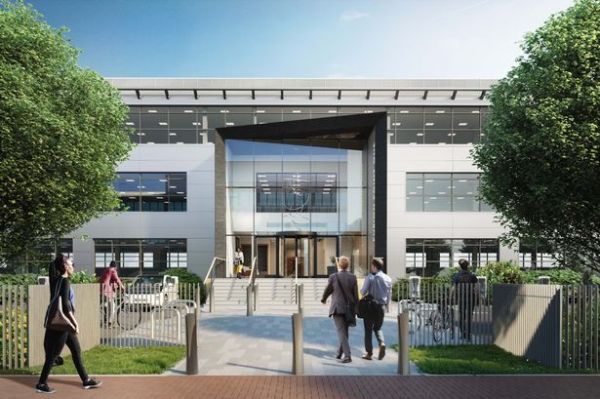 As government restrictions took hold in the second quarter, activity reduced markedly as occupiers began to comprehend an enforced work from home policy. Starling Bank's expansion at Brunel House was the largest deal recorded in a move that will see the firm double their footprint in Cardiff. The first signs of businesses looking beyond the Covid-19 crisis were evident in Q3. Enquiry levels improved and tenants began to formulate their strategy for reoccupation, transition from 100% work from home and plan for future property needs. Legal & General, as Landlord, have had success following their comprehensive refurbishment of Hodge House where Intelligent Ultrasound (667m²/7,188ft²) committed to two suites including the pre-fitted Capsule space along with Currency Cloud another new entrant to Cardiff that took to a new 10-year new lease of 611m² (6,587ft²). There were 15 office deals in Cardiff in Q3 double the count from Q2. Take-up showed a moderate improvement with 3,968m² (42,718ft²) leased as the wider economic challenges caused by Covid-19 continued to affect the office sector. To contextualise, total take-up for 2020 (Q1-Q3) has reached 12,840m² (138,213ft²), a sharp reduction when compared to 26,664 m² (287,009ft²) at the same point in 2019.
Whilst the pandemic is continuing to have an effect on the overall performance of the office markets across the UK, the commitment of occupiers such as Starling Bank, Intelligent Ultrasound and Currency Cloud offer encouragement in Cardiff. These demonstrate both the opinion of the market on the future role of the office, as well as highlight how Cardiff continues to build a diverse and resilient occupier base. Despite very challenging conditions in 2020, forecasts indicate that take-up activity will rebound in 2021. The fundamentals of the Cardiff market remain balanced with a well-defined core, limited supply of Grade A space, controlled development pipeline and a competitive rental profile when compared to competing UK regional cities. Post-Covid, the high quality of living on offer in Cardiff, the vibrant mixed-used city centre environment and excellent connectivity will be of heightened importance in attracting businesses and staff back into the city centre.
Industrial
Despite the uncertainty of the past 12 months, demand for UK Industrial and Logistics space has continued to grow and has fared better than many other commercial property sectors. The forced shift to online deriving from Covid-19 containment has amplified e-commerce and led to rapid growth in demand for last mile / urban logistics. This has placed significant pressure on traditional logistics space in and around town centres. Whilst South Wales is not a main retail distribution market, this changing shift in shopping habits has gathered momentum locally and created new requirements for mid-size units. The lack of good quality stock has not only encouraged logistics operators to consider new build, but also more traditional industrial owners. It is interesting to note that national operators are not baulking at the higher headline rents required, as acquiring the right building in an optimum location is essential to their business.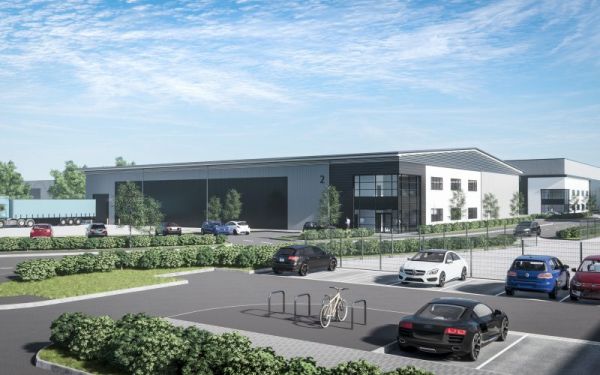 Development to date has been limited to distribution/last-mile logistic facilities with 4,645m² (50,000ft²) developed at St Modwen Park, Newport, which was let to Amazon. St Modwen are currently on site speculatively developing a further 2,787m² (30,000) and 9,290m² (100,000ft²) that will be available in 2021. Similarly, Trebor Developments are progressing the speculative development of 4,273m² (46,000ft²) at Junction 35, Pencoed and last year Border Group completed the construction of 4,645m² (50,000ft²) in Crumlin, Caerphilly that has since been let. In addition, development of smaller workshop and business units of up to 139m² (1,500ft²) has been continuous. This type of development is typically built in phases and on sites of between 1 and 2 acres. The design and layout of the product, centres on occupiers who do not require large amount of circulation and deep loading yards. Local companies that want to own their own property is the main source of demand for this product and sustained demand is driving up capital values. Many developers though have chosen to retain an interest and units of this type have let well when offered to market. For example, in a development close to Junction 32, six units of between 92m² (1,000ft²) and 139m² (1,500ft²). were constructed. Five of the units let before practical completion.
Residential
The Residential market, like the majority of industries in the UK came to a sudden and grinding halt at the start of the first Covid-19 lock down. However once the Residential Market was unlocked in June, it has surged to new highs with intense activity across all price bands. The drive has been brought about by prospective buyers reassessing their needs, wants and aspirations which has led to this boom. The pandemic has helped focus people who may have been holding back on their plans for a variety of reasons, the likes of Brexit to name just one. Remote working, now a part of working life due to Covid, is enabling people to seek a better work life balance which can accommodate office and garden space within their Residential dream. As a result, Cardiff remained a property hotspot within South Wales, with an average house price of €309,297 (£264,474). This is well above the Welsh average of €219,114 (£187,361). Cardiff's popularity as a place to live, combined with an increasing population in the 25-30-year old age group, has resulted in increased demand for housing of all types. The Cardiff Local Development Plan (LDP) was adopted in 2016 that identified several new housing allocations that will deliver approximately 41,000 new homes during the plan period up to 2026. Several of these sites are beginning to deliver new housing units, however most are providing traditional family housing due to the suburban environment, accessibility to good schools and other facilities.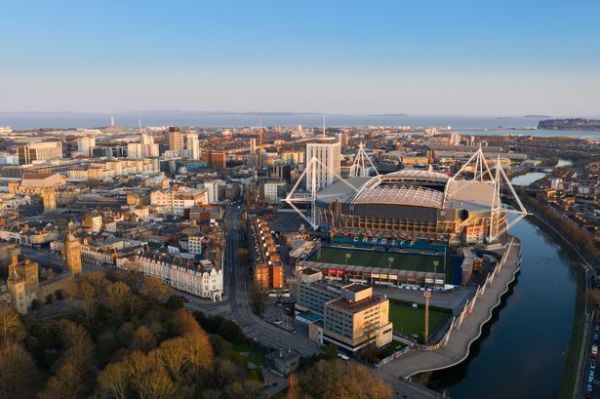 There is a current lack of new build accommodation under construction in the city centre. In recent years, sites that have become available have been largely taken up by developers of student accommodation due to the cost value equation. At present, there are only a handful of active schemes being undertaken by niche operators for open market flatted housing, these include Brickworks, Trade Street (Portabella), Bayscape, Cardiff Bay (The Marine Group), Schooner Wharf, Atlantic Wharf (Morganstone / Cardiff Community Housing Association). With regard to the Build to Rent (BTR) sector otherwise known as the Private Rented Sector (PRS) the proportion of people living in private rented accommodation in the city centre has almost tripled since 2001. The traditional residential property 'for sale' market in Cardiff has seen a steady rise in values over the past few years as evidence by the transactions achieving average sales value within the range of €392 (£335) per ft² to the target of in excess of €468 (£400) per ft².
Retail
The Covid-19 pandemic forced the temporary closure of non-essential retail stores across the UK in March 2020 and encouraged many shoppers to look at options for home delivery for both essential and non-essential items. The Welsh government imposed a further two-week lockdown in October / November and nonessential retail stores were ordered to close once again. The Office for National Statistics data for September, showed that, across the UK, non-store retailing sales volumes were 36.6% higher in September compared with February, as consumers continued to carry out much of their shopping online. More than a quarter (27.5%) of retail sales in the UK are now online, compared to 19.2% in 2019. The shift to online shopping has been more pronounced in Wales, compared with other regions of the UK. According to a recent YouGov survey, 39% of Welsh consumers are shopping more online than during lockdown. This compares to 27% in Northern Ireland, 32% in England or 36% in Scotland. In Wales, 79% of consumers had 1-3 packages delivered per week during lockdown compared to 69% of English consumers. The most purchased items across Wales during lockdown included home and garden items, followed by alcohol, as well as health, beauty and fragrances.
Although Welsh consumers are shopping more online, a recent survey for Visa (conducted in September 2020), found that 78% of shoppers in Cardiff are shopping with local small businesses as much or more since lockdown was lifted – both in person and online. There remains an interest in supporting local businesses and the local community even if customers are reluctant to shop in store. The shift in retail activity from in-store to online is impacting the amount of warehouse space required by retailers. We are already seeing rising demand for space from online retailers across the UK, seeking to expand their networks and capture a share in this growing market. In Cardiff and across the South Wales region, we are seeing rising demand from distribution companies for last mile and urban logistics and this is trend is set to continue.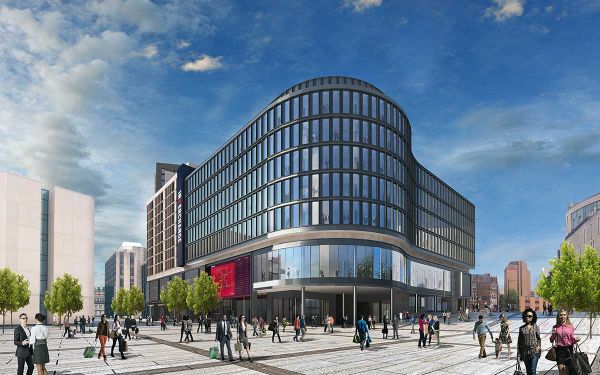 Analysis by Knight Frank Research shows that every £ billion of online sales requires approximately 126,348m² (1.36million ft²) of warehouse space. Compared with other regions of the UK, the shift to online shopping has been even more evident in Wales and this could mean a significant uptick in demand for warehousing space in South Wales, particularly around Cardiff and along the M4 corridor. The South Wales warehousing market offers attractive pricing, relative to other regions of the UK. Despite being a relatively peripheral market, 66% of the UK population reachable within 4 hours HGV drive time (from junction 32 of the M4). Along with Cardiff, this encompasses major population centres including London, Bristol, Birmingham, Manchester and Liverpool. The removal of the Severn Bridge tolls has also helped boost demand in the region. Take up has been limited by a lack of new development and lower quality of stock. However, there has been a rise in development recently, including phase 2 of St. Modwen Park Newport. The development of high-quality industrial and warehouse space will be key to seizing the opportunity in online retail and logistics in order to encourage businesses to locate in South Wales and attracting investment and jobs to the region.
Sustianbility
Since 2005, Cardiff's carbon emissions have reduced in the domestic sector by 38% and in the industrial and commercial sector by 55%. The Welsh Government are committed to the UK target for net carbon zero development by 2050 while Cardiff Council are aiming for 2030. As part of Cardiff Council's "One Planet" strategy, tree canopy coverage will be increased by 25%, and historic canals in the city centre redeveloped as part of a sustainable water management scheme to avoid flooding. A new solar panel farm opens this month at the former Lamby Way landfill site, this will generate enough energy to power 2,900 homes for 35 years. The council is also planning a low-carbon heat network and would replace gas boilers in major buildings. Cardiff real estate is well positioned to take advantage of this trend. Cardiff developments have been awarded 130 BREEAM certificates, issued since 2008. More than half of these (68) were rated outstanding or excellent. Across all sectors, there are currently 25 schemes in progress across Cardiff that have been designated to achieve BREEAM ratings, 15 of which are designed to achieve Outstanding or Excellent ratings. The largest of these is an extension to Cardiff university post graduate research campus, due to complete in 2021. With Cardiff Council aiming for net carbon zero by 2030, then any purchaser of a new scheme will want it future-proofed to protect their exit values. This policy is promoting sustainable development in Cardiff and providing buildings that align with investor strategies.
Final Quarter
Although additional Covid restrictions were put in place, the final quarter of 2020 exampled cautious activity. Office take-up was 15,497m² (166,810ft²), the highest quarterly total of the year, whilst investment volumes reached €87.2m (£74.6m), double the 10-year quarterly average. While the temporary closure of non-essential retail stores hit hard on retail commercial estate. it prompted greater demand and hence a promising investment opportunity in logistics sector. Current lack of new build accommodation in the city centre in light of a population growth also suggests further acceleration in development activity in residential sector.
For more information, please see: