Slovak economy remained resilient in 2019, supported by robust export growth, strong private consumption, and historically low level of unemployment. From the start of the year, Slovakia's investment market recorded ten deals with a total value of around €250m with most of the activity appears in the office's sector, followed by retail and industrial. No additional deals were recorded during the third quarter of the year, however, there are still a number of pipeline projects in the negotiation and finalisation stages. The most investment volume transacted was recorded in the Bratislava region, which in spite of ECB's promise to keep interest rates at zero, strong economic sentiment, good fiscal position and low vacancy rates, and expected GDP growth of 3.1% in 2020, is suggested to be entering the plateau stage of the real estate cycle.
Logistics
In Q3 2019 total modern industrial supply of class A premises in Slovakia amounted to 2.36m sqm with the majority of premises (57%) located in Bratislava. Slovak industrial market is dominated by five largest players - Prologis, CTP, CNIC Corporation Limited, Pointpark Properties and Palmira Capital, which hold c.60% of the market share. Even higher industry concentration is expected once the dominant players complete projects listed in the pipeline. Around 142,000m² of additional industrial premises are currently under active construction in the country. Most of the projects are located in Bratislava (25%), Banska Bystrica (23%) and Nitra (16%) regions.
One of the most notable transactions was the acquisition of industrial assets developed by Prologis, in close vicinity to the factory of JLR in Nitra with an additional hall in Ziar nad Hronom. Other major deals included industrial halls KIK GoAsset in Dunajska Streda, which marked the debut of Gramercy Europe in the Slovak real estate market, and purchase of industrial hall IGP Vrable.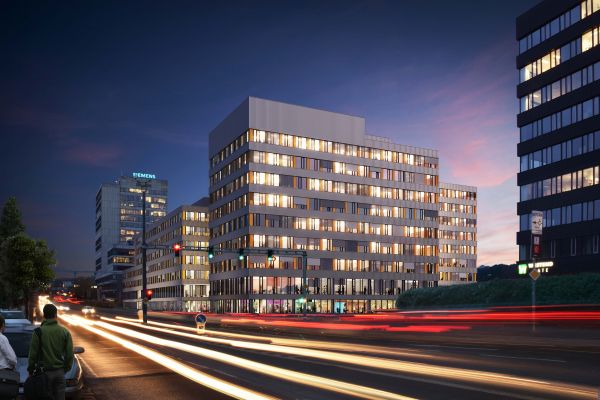 Office
As at Q3 2019 total stock of grade A and B office buildings in Bratislava amounted to around 1.83 million m². Around 62% of the office spaces are classified as grade A and 38% are grade B. Most of the modern office spaces are currently located in BA I and BA II districts (38% and 36% accordingly), the same districts are being the hub for the new development schemes. The overall vacancy rate in Bratislava has increased significantly to 7.75% from 5.99% in the previous quarter which was the historical minimum. One of the key new developments that were introduced to the market during Q1 was 18,000m² Pressburg Tower. The scheme is located on Plynárenská Street and enjoys easy access by the public and private transport. Another major development nearing completion is 33,000m² Westend Plaza.
In Q3 2019 total take-up for Bratislava equalled to around 26,620m², demonstrating a slight 8% year-on year decrease. Most of the transactions involved renewals (46%), followed by new occupations (41%) and pre-leases (8%). The majority of transactions during the quarter (in terms of the sqm leased) were recorded with the professional services sector (28%), followed by IT (26%) and public, embassy, trade council and diplomatic (20%). Overall vacancy rate slightly increased to 8.80%. Prime headline rents in Bratislava's CBD were recorded at around €16.00m²/month (€13.40m²/ month average).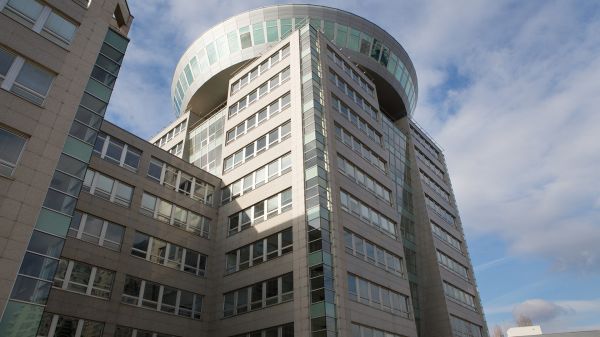 Retail
As at Q3 2019 total retail stock in Slovakia was equal to around 1.73million m² of which traditional shopping centres represented 70%, while 30% was attributed to specialized shopping centres (retail parks and big-box retail). No major new retail schemes were completed during the third quarter of the year. The top three investors in the market include Immofinanz (7.6% of the total market share), NEPI Rockcastle (7.4%) and JTRE (7.3%). Overall, ten largest investors own around 50% of the market. While the country's stock of around 285m²/1,000 inhabitants is in line with the region's average, the figure for Bratislava – 1,477m²/1,000 inhabitants – is much higher than that of the regional peers. Thus far, Slovakia's retail stock is mostly concentrated in Bratislava and in the largest regional centres, though developers are also focusing on increasing the coverage of smaller cities in the segment of smaller retail parks.
For more information, please see: