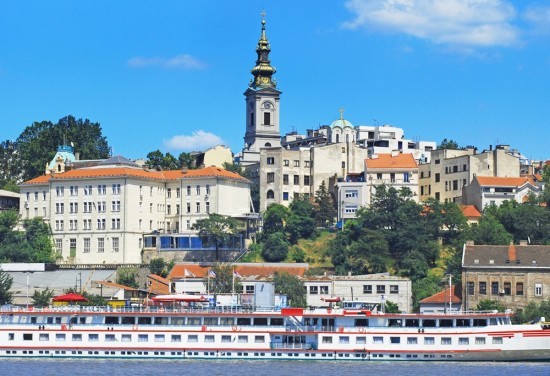 ©goran cakmazovic_shutterstock
ECONOMIC OUTLOOK

Economic risks remained elevated throughout 2013 mainly because of the international and domestic challenges. Serbia fulfilled the necessary EU criteria and negotiations for its EU membership started in January 2014. The government will maintain its focus on attracting foreign direct investment, and will also target economic growth and the reduction of unemployment.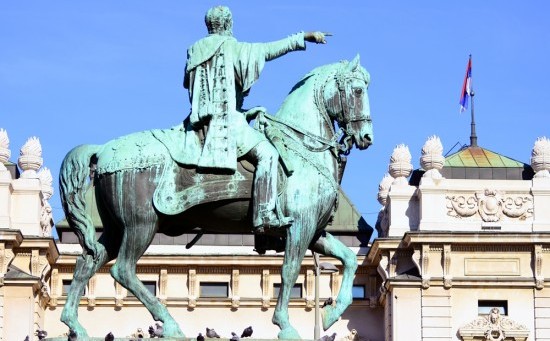 ©Aleksandar Mijatovic_shutterstock
The main pillar of the economy is the Fiat Company, which brought Serbian exports to a historical high during August 2013. The financial crisis postponed the expansion and delivery of many projects as well as the entry of many international companies. Economic risks will remain high during 2014, but we expect the market to recover as many companies announced the commencement of their construction works.
INVESTMENT MARKET

There is a lack of open market deals, with the vast majority of income-producing assets still owned by developers. The pricing gap between vendors and purchasers is wide and hampers potential deals. In terms of real estate development, both developers and investors are actively looking for opportunities in the market, but they are facing obstacles such as unclear planning, incurred development fees and a lack of debt.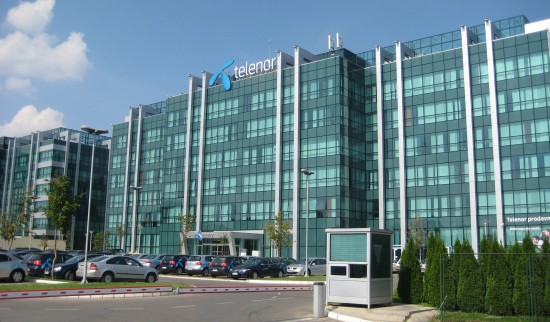 Airport City©Africa Israeli
OFFICE MARKET

The Serbian office stock is mainly concentrated in Belgrade which disposes of around 615,000 m2 GLA. Office development boomed when a number of international companies entered the market between 2004 and 2010. Most office buildings were delivered in New Belgrade, which has turned into the city's Central Business District. The high pre-let figures encouraged highly regarded investors such as Africa Israeli, GTC, CA Immo, Bluehouse Capital, Soravia Group, BOP Immo etc to enter the market. The office development potential is based on Belgrade's lack of supply and its excellent geographic position. During 2013, Belgrade's office market saw the completion of Danube Business Centre (5,200 m2 GLA), developed by BOP Immo. Currently, Old Mill Office Tower is under construction and when completed in the second half of 2014, it will add approximately 3,800 m2 GLA. The Belgrade market needs new office development, since demand exceeds the available supply, and the vacancy rate is constantly dropping.
RETAIL MARKET

Over the last 10 years, the Serbian market has experienced a certain degree of modernization with formats such as shopping centers, retail parks and big box schemes. Prime stock in the capital is estimated at 135,000 m2 within five modern shopping centers. The only shopping center completion during 2013 was Stadium Center Vozdovac, which added 30,000 m2 GLA to the market. As the prime shopping centers in Belgrade are already fully leased, new brands are interested in signing for premises in expanding retail parks, which are mainly outside of Belgrade.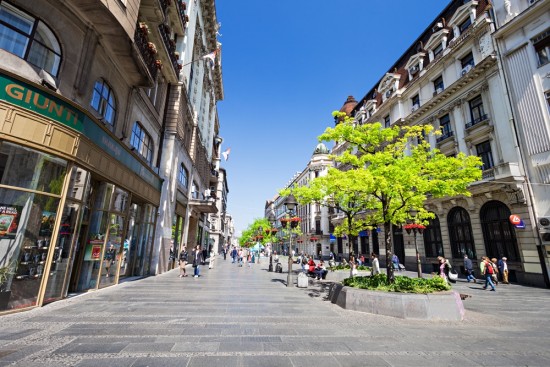 ©saiko3p_shutterstock
Currently, three retail parks are under construction and scheduled for delivery in 2014 in Serbia, among which a scheme is located in Belgrade-IBC Zemun, which will offer 15,000 m2 GLA. The only Fashion Outlet Park (15,000 m2 GLA) opened in 2012 and is located approximately 42 km from Belgrade, in Indjija. Before the development of modern shopping centers, the primary shopping zone was Knez Mihajlova Street, where mid- and up-market brands are situated nowadays. During 2013, H&M and Desigual opened their highly anticipated first stores in prime shopping centers, and Vans opened its first mono-brand store in a high-street area. Israeli investor Plaza Centers has also announced the construction of Višnjička Plaza (40,000 m2 GLA) with no scheduled delivery date.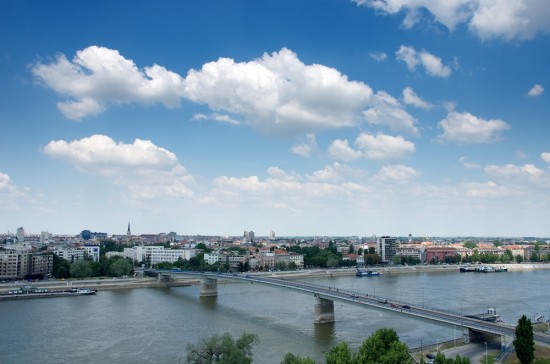 ©Renata Apanaviciene_shutterstock
INDUSTRIAL/LOGISTICS MARKET

Due to its low labor costs and skilled labor pool, incentives offered by the government and local municipalities and the country's free trade agreements, Serbia is recognized as an attractive location for establishing manufacturing production. Most of the logistics stock includes old and obsolete premises located in the Belgrade port (300,000 m2 GLA), while modern stock stands at approximately 127,000 m2. Logistics schemes developed in the past seven years are situated outside the city, nearby the international airport Nikola Tesla, in areas such as Surčin, Pećinci, Stara Pazova. Demand for industrial warehouse facilities stems mainly from logistics operators, distribution and pharmaceutical companies. Major investors in the country are Nelt, Milšped, Logistic Team Sekulić, Intereuropa, Zora Logistics, Kuhne & Nagel, Gebruder Weiss and Lagermaxx. Since the country was granted a candidate status, we have noticed greater interest in expansion. The capital will become more attractive when the construction of the city bypass  and of Zemun-Borča Bridge is completed.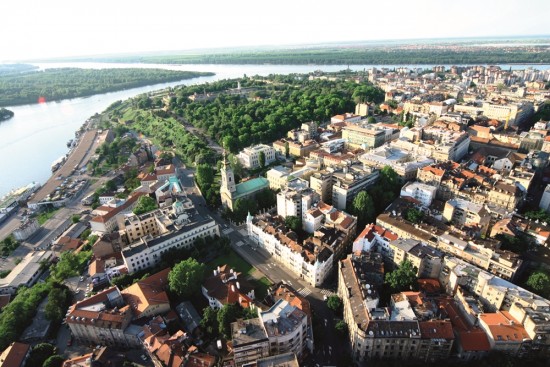 ©BJovanovic_shutterstock
HOTEL MARKET

Belgrade is the leading city in Serbia in terms of hotel stock. Since the economic crisis, most hotel investments and redevelopments were postponed. The renovation of 5-star hotel Metropol in Belgrade was completed in 2012. In March 2013, Belgrade's hotel market was enriched by 170 rooms thanks to the completion of 4-star Falkensteiner hotel. The renovation of hotel Continental started in third quarter of 2012 and was completed in December 2013, when the hotel started operating under the Intercontinental brand-Crowne Plaza. A new Radisson Blu hotel within the mixed-use complex Old Mill is scheduled to open its doors during the third quarter of 2014. There have also been announcements of the entry of well-known international hotel chains such as Marriot.
If you'd like to promote your city, please contact media@europe-re.com.