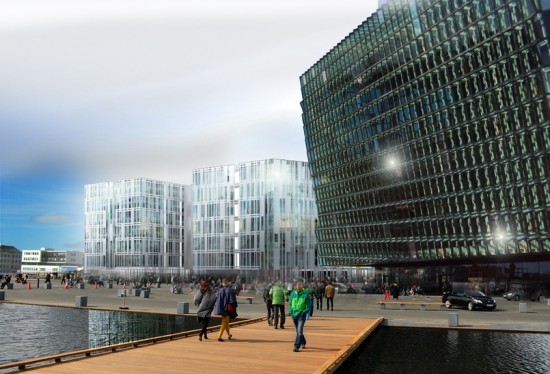 ©Mannvit Engineering
ECONOMIC OUTLOOK

Following the economic collapse of 2008, Iceland's economy is now growing again with GDP growth around 2% per year in the last three years. Unemployment has gone down from its post-crash peak of 11.9% in May 2010 and was 5.8% in October of 2013. Tourism has experienced double digit growth in the last three years and is now one of the three largest export sectors in Iceland and is expected to become the largest this year.
The construction market in Iceland came to a standstill in 2008 but is recovering. In the last five years, construction has started on only around 200 apartments per year but the average for the last 20 years is 2,100. Annually, Iceland needs around 1,500 new apartments per year to be in line with population growth. Another factor to consider is the age distribution as there are unusually large age groups of young people looking to move into the property market. These factors have created a built up demand for housing. Reykjavik has a new general area plan which focuses on developing plots on the west side of the city, closer to the city center.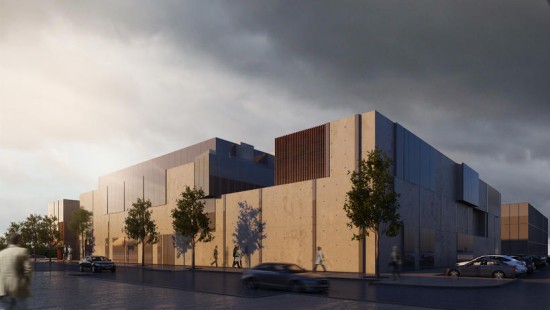 ©Alvogen
INVESTMENT MARKET

Growth in tourism has called for increased investment in hotels and there are 1,100 hotel rooms in the pipeline at the moment. Pharmaceutical company Alvogen recently announced plans to build their corporate headquarters in the Vatnsmýri Science Park which is located next to the University of Iceland.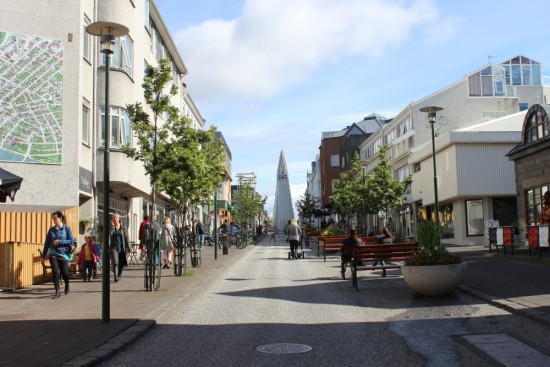 ©reykjavik.is
RETAIL MARKET

The retail shopping property stock in Reykjavík is around 860,000 m² or 4,25 m² per inhabitant. The key locations are Kringlan shopping center (52,000 m²) and the Smaralind shopping center (61,000 m²). The market has been very stagnant in the last few years with the exception of the opening of Bauhaus hardware (22,000 m²).
OFFICE MARKET

The office market has been slow in recent years following the recession. In 2009 a large new development, Höfðatorg tower opened with 17,000 square meters of prime renting space. Recent large scale corporate headquarters have been built on previously built buildings. This includes engineering company Efla, which is moving into a former University of Reykjavik building and payment solutions company Valitor which moved to an unfinished building in south Reykjavik.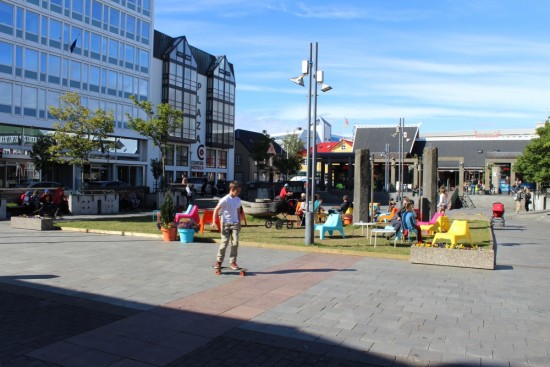 ©reykjavik.is
HOTEL MARKET

Tourism is one of the fastest growing sectors in Iceland. Incoming tourists have gone from 300.000 in 2003 to almost 700.000 in 2012. The biggest visiting nationalities are from USA, UK, Germany, France, and the Scandinavian countries. Tourism represents 6.6% of GDP in Iceland and contributes to 19% of the export income. Reykjavik offers investors several interesting investment possibilities in tourism. In Reykjavík there are around 180 hotels and guesthouses with a total of around 3.500 rooms. If the growth in tourism continues at its current pace of 7% per year Reykjavík needs approximately one large (200-400 room) hotel per year until 2030. Key ongoing projects include the Harpa Conference Hall (250 room hotel), Hofdatorg tower hotel (343 rooms) and Icelandair hotel Cultura (140 rooms)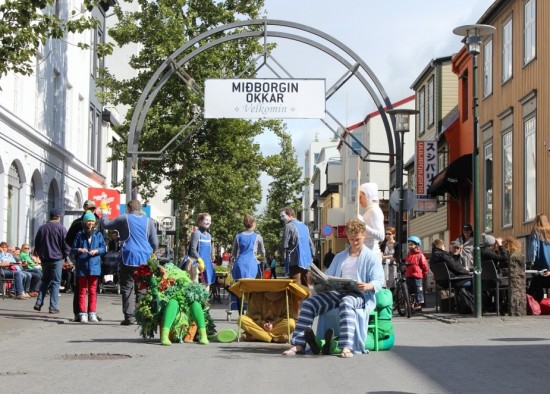 ©reykjavik.is
 If you'd like to promote your city, please contact media@europe-re.com.