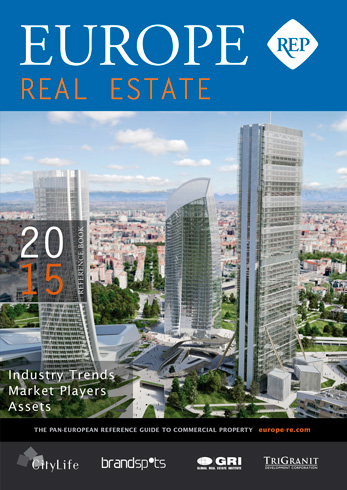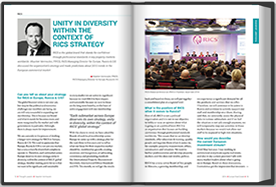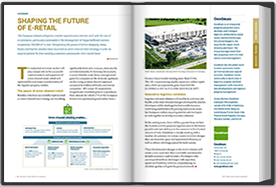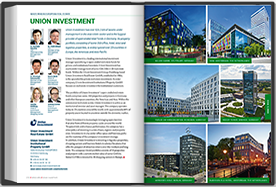 COVER
CityLife (366,000 m²) is one of the largest mixed-use redevelopment projects in Europe and also comprises a 170,000 m² park.
THOUGHT LEADERS
The section offers an overview on the latest developments and forecasts in the real estate world. Read exclusive interviews with:
Philippe Van der Beken, Goodman
Philip Dunne, Prologis
Maarten Vermeulen, RICS
Anthony Khoi, Aerium
Alex Price, Palmer Capital
INDUSTRY TRENDS
Top market analysts highlight the latest trends across the European real estate markets:
ULI & PwC – Emerging trends in real estate: optimism despite uncertainty
Goodman – Shaping the future of e-retail
Knight Frank – Benchmarking: creating a platform to measure buildings' energy efficiency and performance
DEERNS – Reducing risks, time and costs in the renovation process
BREEAM – Do green buildings pay?
DTZ – Top European office markets in 2015
CoreNet – Are standard offices killing us?
Copenhagen Capacity – Smart city of the future
Eurelia – Eurelia 'Barometer Survey': signs of slight improvement and visible signs of maturity
Europe Real Estate – The digital revolution and the connected airport
Europe Real Estate – Under wraps: utilizing buildings that are under construction
PKF hotelexperts – The hospitality industry: performance and trends to watch in 2015
MSCI – A stellar year for real estate, but where next?
EPRA – Listed and represented
Europe Real Estate – Enabling the next wave of real estate development: crowdfunding
BrandSpots – City branding
COUNTRIES
Europe Real Estate 2015 presents 33 European countries in an alphabetical order. The description includes national economic overviews and outlooks, an analysis on the commercial property investment markets and a summary of the office, retail, logistics and hotel sectors.
WHO'S WHO
Offers detailed company, project and personnel information for major European players, including investors, developers, asset managers, end-users and associations.
LISTINGS
Top 50 listed real estate companies
Top 25 deals in 2014
Top portfolio sales in 2014
Most active countries in 2014
Airport social media
INDEX
Classifies the European real estate companies in the fields of consultancy, development, finance, investment and management – includes contact details and logo.