What is Prologis involved in at the moment and what are its future plans? We have been active in Europe since 1997 and now are Europe's largest provider of industrial real estate, operating in more than 40 markets in 14 countries.
We have successfully identified opportunities to acquire assets through the low point in the recent market cycle. The speed of cap rate compression, however, has begun to close the acquisition window in some markets, such as the UK and Northern Europe. We believe the best opportunities to acquire at attractive prices will be in markets in earlier stages of recovery, notably in Southern Europe, as room remains for further occupancy improvement and cap rate compression, followed by rental rate increases.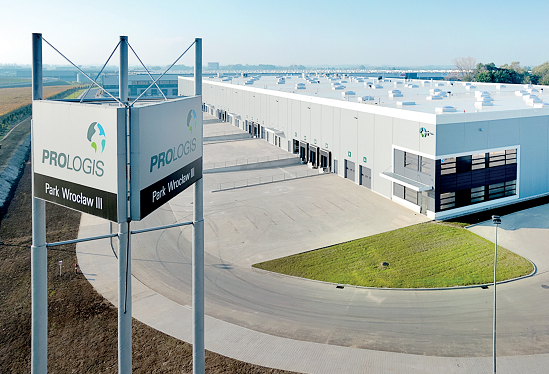 Prologis is active in 21 countries across the Americas, Europe and Asia. Tell us a bit about your European projects. The European market is bifurcated, with the UK and Northern Europe exhibiting strong activity and Southern and Central Europe experiencing varied performance. In the UK and Northern Europe, limited supply and stable demand are leading to rental rate growth and providing an opportunity to develop, even speculatively, on a select basis. Occupancy in key logistics hubs is high at above 95%.
What is driving your decisions for expanding into new locations? How do you select new markets? We approach new asset acquisitions with a long-term ownership perspective. Top considerations are location, functionality and asset quality. The new asset will need to fit within the particular co-investments strategy and existing portfolio continuing to differentiate by way of location, quality and access to the best customers in our industry.
Our focus in Europe is on global markets, as our customers favor pan-European and regional networks, as opposed to national and local networks. Typically, global markets are major population centers, they have high barriers to entry and they have airports and/or seaports.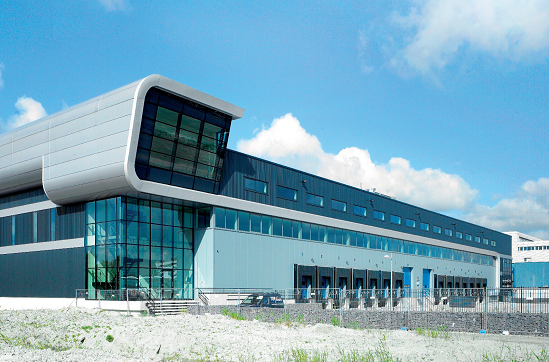 How has e-commerce influenced the European logistics real estate market? The global shift toward e-commerce is changing how the retail and logistics industries operate. This trend affects all aspects of retail, including the location of fulfilment centers and their real estate footprint. Global B2C e-commerce sales are growing 20% annually and are expected to exceed half a trillion euros in 2014. This growth is an important new driver of demand for logistics real estate, as traditional methods of delivering goods to stores transition to fulfilment centers, which are designed to send products directly to customers.
What will be the new trends in logistics real estate in the coming years? Supply chain reconfiguration continues to be the key driver of logistics real estate in Europe. The e-commerce market continues to grow and expand. It is a young market and supply chains continue to change. We expect that e-commerce will continue to create significant new demand for logistics real estate. While there may continue to be fluidity in the types and sizes of requirements, the consolidation of retail needs into logistics facilities is a structural driver of demand for our industry. We expect more established retailers to unbundle their distribution and fulfilment models, creating more dedicated e-commerce requirements.
The full article is in Europe Real Estate 2015 reference book. Purchase the book in the webshop
About Prologis
Prologis is the global leader in industrial logistics real estate across the Americas, Europe and Asia. As of September 30, 2014, Prologis owned or had investments in, on a wholly owned basis or through co-investment ventures, properties and development projects expected to total approximately 54 million m² in 21 countries. The company leases modern distribution facilities to more than 4,700 customers, including manufacturers, retailers, transportation companies, and third-party logistics providers.