Economic outlook and forecasts
Lodz is continuously improving its brand in the eyes of both Polish and international business. The growing investment attractiveness of Lodz is reflected in the excellent performances of the city's real estate market. This improvement in the city's business environment has certainly been boosted by the comprehensive revitalization of the city centre. Even though competition from other major metropolitan areas is fierce, Lodz doesn't appear to be losing any ground.
To underpin this fact, the city is home to one of the most interesting revitalization projects in central Poland – Monopolis – the redevelopment of Monopol Wodczany, from a former vodka distillery into a vast mixed-use complex.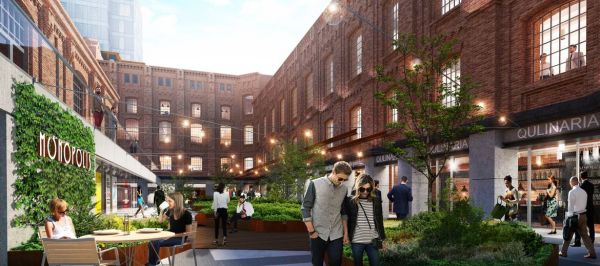 Lodz is the seventh largest market in terms of modern office stock and one of the most rapidly developing markets in Poland. Although most of the regional markets outside of Warsaw are growing and attracting new investors, Lodz seems to be outpacing some of the traditionally larger markets.
This is confirmed by land transactions for offices by both Polish and international developers such as Echo Investment, Ghelamco Poland, HB Reavis and Skanska Property Poland. The city's improving investment position has attracted a variety of companies that have decided to run their operations from Lodz, including
ABB, Accenture, Cybercom, Ericsson, Fujitsu Technology Solutions, Infosys
and Nordea Bank
and others.
In the past, developer activity in Lodz was rather low-key, at between 20,000 and 30,000m²
of
new offices each year. In 2014, this dropped to a mere 2,600m²
. But the last four years have been marked by increased construction activity, which
has led to a number of new developments entering the market. At the end of Q3 2018,
the total office stock in Lodz stood at 464,400m², with demand hitting 32,600m²,
and 31,600m² of modern office space being delivered to market
. The vast majority of on-going projects are located in the Central Business Axis of Lodz, the largest office area in the city,
where approx. 120,000m² of office space has so far been developed. In the next few years, this part of the city may grow by an additional 100,000m². It is also worth mentioning that Nowe Centrum Lodzi, which has so far provided 44, 000m², may generate 150,000m² in the next five years. The increasing business attractiveness of Lodz is reflected in the healthy level of vacant space. By the end of Q3 2018, it stood at 9.7%. This means that companies looking for large office space have to consider projects that are under development in order to find the right space in the city. Furthermore, Lodz is also one of the most attractive markets in terms of office space rental rates. Currently, the prime headline rents vary between €11.5 and €13.5 /m²/ month.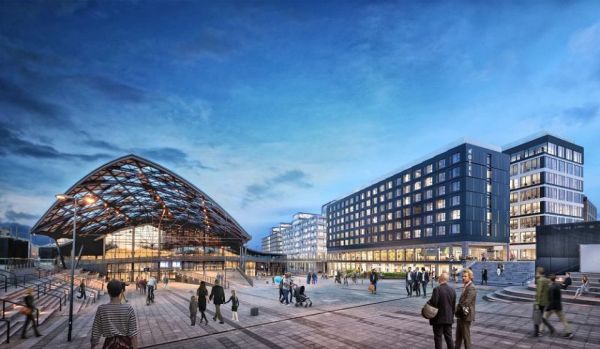 Warehouses in Lodz lead the way
Excellent location, a developed (and still improving) transport infrastructure, competitive prices for industrial space and availability of relatively low-cost labour are key factors of attractiveness for the Polish industrial market.
All of these factors are visible in the region of Central Poland, selected as a location for investments by giants such as Arvato
, BSH, Castorama, Dell, FM Logistic, Gillette, Leroy Merlin, Media Expert, Sonoco, Unilever, Whirlpool and Zalando.
Central Poland, with warehouse stock totalling 2.4 million m², is one of the five major markets in Poland, along with Warsaw, Upper Silesia, Poznan and Wrocław. Most of the warehouses in the region are located next to motorways (particularly motorway junctions) or in urbanized areas, meaning the market is made up of a number of sub-regions. What differentiates Central Poland from almost all of the other regional markets is the fact that a relatively large amount of existing stock is located within the city limits of Lodz, a city which is exceptionally well-connected to major transportation corridors. City locations benefit from factors such as relatively better access to labour force, more attractive workplaces and the prestige conveyed by an inner city location that is favourable for tenants from the e-commerce, logistics and production sectors. Lodz also benefits from the post-industrial character of the city.
All of these elements have resulted in very high demand across Central Poland, culminating in almost one million m² in 2017 (gross). It's also worth noting that this was definitely not a one-off event for this particular market, but part of a trend that has been developing since 2015. At the half-point of 2018, gross take-up stood at over 400,000m².
The effects of such significant demand are also reflected in the gradual falling of vacancy rates. At the end of Q3 2018 2.6% of total existing space in Central Poland remained vacant. Headline rents in this region are among the lowest of all the industrial markets in Poland. At the end of Q3 2018 space in big box facilities in the region was offered at between €2.60 and €3.20/m²/month. Naturally, projects located within Łódź city limits are offered at higher rental bands and stood at €3.30–€3.90/m²/ month.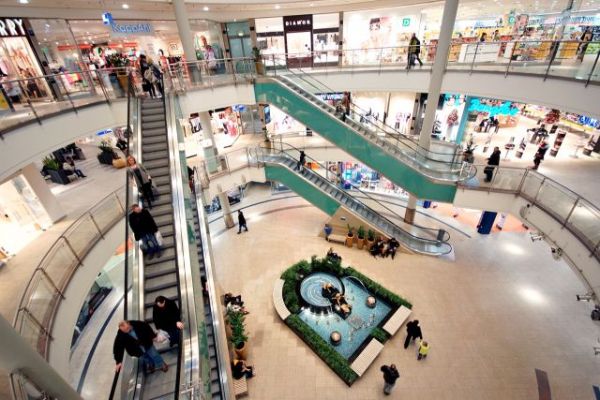 Lodz agglomeration is one of the biggest retail markets in Poland. At the moment, total retail spain thishis region is more than 650 000m². Shopping centres accounts for nearly 527,000m², followed by retail warehouses – 106,000m², outlet centres – 16,000m² and retail parks – 5 700m². Additionally, Tkalnia shopping centre in Pabianice will fill blank spots on the city's retail map. This scheme is scheduled for completion in 2019 and will deliver 14,000m² to the market. Furthermore, the saturation level in the shopping centre format in the Łódź metropolitan area totalled 549m²/1,000 inhabitants and is right in the middle among the eight major metropolitan areas nationwide. Prime shopping centre rents range from €50 /m²/month to €55/m²/month and the average retail vacancy rate in shopping centres stands at 3.8%.
For more information, please see: