What is Klépierre involved in at the moment and what are the company's plans for the near future?
The retail market is moving very quickly and to attract the best performing retailers, we have to offer the best setting for a unique shopping experience. Klépierre has worked on reshaping its portfolio over the past few years: we focus on operating a platform of quality and superior shopping centers that are located in the most dynamic regions in continental Europe, and provide retailers with the most suitable retail formats. We have also been moving upmarket by rolling out innovative marketing initiatives across our shopping centers in order to improve the customer's shopping experience and help retailers connect with them. Klépierre's ambition is to develop innovative and distinctive marketing to anticipate changing consumer expectations and preferences.
With activities in 13 European countries, are you planning to expand into new markets?
Over the past few years, Klépierre has built a strong pan-European platform of shopping centers. We want to continue reinforcing and developing this platform in a disciplined and focused way. Our strategy is to target high demographic and income growth regions in continental Europe, where we can successfully operate leading shopping centers. This is the vision we share with Corio, and with which we plan to create the leading retail property pure-player in continental Europe; by means of an exchange offer. In combining businesses with Corio, Klépierre would scale-up its pan-European platform of leading shopping centers. We would have a leaner and stronger platform suited to the evolving retail environment; gaining an access to the Dutch and German markets, and bolster our positions in France, Italy, and Iberia.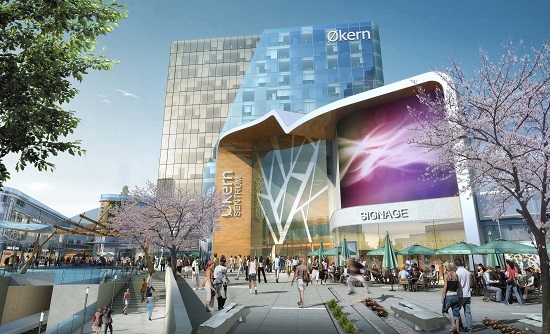 @Klépierre
How will the merge with Corio make a difference for Klépierre?
The new combined Group will become the number one pure retail property company in continental Europe and will have more than 25 of the best performing shopping centers. It will become even more important for international retailers to partner with us. The combined platform will be truly impossible to replicate for any other player in Europe–scale is a key component differentiating our business. Our ability to implement Klépierre's know-how in terms of active asset management, re-tenanting, and innovative marketing ideas throughout the shopping centers, will also make the vital difference to deliver additional growth.
What guarantees success in today's unstable economic climate?
We operate today in a low growth environment in Europe. However, there are high performing retailers in this environment that have adapted their business model; our job is to have them outperform in our malls. In addition to targeting the relevant geographic allocation in regions within Europe, which offer growth potential for our business, it is essential to pursue an active asset management strategy to select performing retail partners and rejuvenate the mix merchandizing. Finally, we seek to transform the customer's shopping experience with new programs and events, as well as improvements in the customer journey and services, at both physical and digital levels.
During the first nine months of 2014, Klépierre posted an organic rental growth income of 1.6%, with all regions posting positive rental growth. Over the same period, retailers in Klépierre's malls posted a sales increase of 3.0%. It is part of Klépierre's skill set to continue growing revenue in a low to no-growth consumer environment.