What is Tristan Capital Partners involved in at the moment?
Tristan Capital Partners manages two types of funds: core plus funds and opportunity funds, with approximately €2.2 billion euros of equity capital and €5 billion of assets under management. We invest on a pan-European but only focus on Europe and we are active throughout the risk curve in real estate with the exception of core properties.
We are predominantly investing our value added and core plus funds, and we are very active in the UK, Germany, Poland, and Czech Republic. Those are our core markets, which probably comprised about 80% of our investment activity over the last three to four years. We are also actively following markets such as France, the Nordics, Italy, and Spain and are actively doing deals at the moment in Germany, the UK, Denmark and Finland. We are paying more attention to the Nordics, where we historically invested very successfully but not so much over the last three-four years. In principal, we believe that Italy presents better investment value than Spain today although we are active in both markets.
Can you tell us a bit more about the Italian and Spanish markets?
Three or four years ago, the UK, Germany, and maybe France, were deemed to be the only investable countries, everything else in Europe was non-investable. The Italian market, unlike the Spanish one, has not repriced as quickly. In Spain, we own large hypermarkets, the most defensive assets that you can buy in real estate down cycle; and they are located in in cities where the operator is very strong. Despite that, in 2011, until 2013 we saw declines in turnovers, underlining that the Spanish occupier market is still not as healthy as in other parts of Europe. The investment market however, has had rapid flows of capital and I am not entirely convinced that the occupier market really supports the rapid change in the investment market.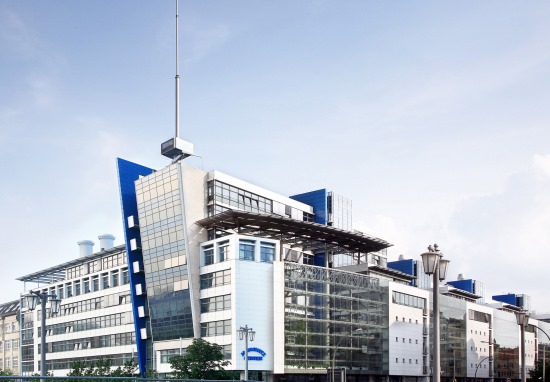 Jannowitz Center@Tristan Capital Partners
How would you describe the current state of the investment market in Europe?
Our investment activity three or four years ago comprised of buying into different types of asset classes in good locations and making our target returns simply by terming out leases; so we would buy properties in good locations, whereby we just need to re-gear the leases whereas today everything we do requires a substantial amount of capital being invested into the property beyond the initial acquisition. We have redevelopments, heavy refurbishments, sometimes extensions of existing properties. Location is key and we typically try to sacrifice least on quality of the location. This is something we have done throughout different cycles successfully.
What are the main differences between the German market and the Austrian one?
The Austrian economy closely follows the German market, yet it is not a market with as much foreign investor demand as Germany. To us it is fairly attractive, as we know how the local market works, what to pay attention to and where to invest, and finally we see definitely a lot less competition from foreign capital than in Germany. There is quite a sophisticated real estate market and there are investors predominantly focused on core and core plus areas of the market rather than opportunistic real estate which gives us ample investment liquidity for our exit. It is a good, but small market for us to participate in but so far we have been very happy with our two recent investments.
Where would you say there is more opportunity in Europe, which markets should investors look into?
I think that 70-75% of our investment activity continues to be what I would call 'credit driven'. We buy from banks, special servicers,in toher words, from accidental owners of real estate or we buy from sponsors that have no more vested interest in the properties and are happy to sell. As a result, the opportunities and markets we focus on are those that had a high amount of leverage in 2005, 2006, and 2007.
The two markets setting it aside are the UK and Germany, where you could get a 90-95% LTV loan in the 2005-2007 period. As a result, they offer good opportunities where there is only shareholder distress. Italian and Spanish markets have also experienced excess leverage but are suffering from weak occupier demand which results in shareholder as well as property distress. We have also been active, in the central eastern European countries where leverage was more modest but the economies predominantly followed the German economy after the crisis and we could invest in the growth story rather than distress.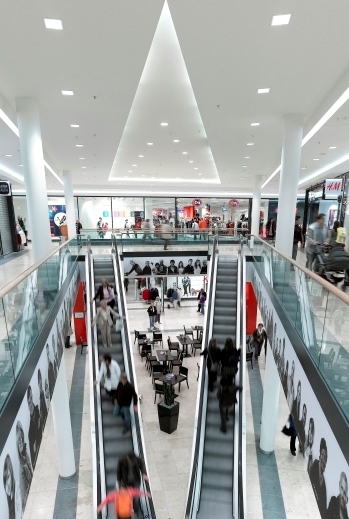 Witten Shopping Center@Tristan Capital Partners
What are the main challenges international investors face when entering the European commercial real estate market?
There is no such thing as a European market. Investing in Germany versus France versus Spain versus Czech Republic is very different and requires different know-how and skill sets. As a result, the most important thing is not to lump all of Europe into one bucket. Different countries in Europe and even different cities in European countries are at different stages in their real estate cycles. Determining strategies that fit different countries and cities is key in Europe. Secondly, one needs experienced investors that really know the European markets. Fostering business relationships over a number of years and not to expect things to happen very quickly is important factor for success in Europe. Unlike the US, Europe is a market where things happen gradually.
What are the main steps towards a winning investment strategy?
Investors who want to have success do not look at the return aspect of transactions, but look at the risks and being able to segregate those risks. Risk management is not necessarily avoiding risks but knowing the risks that you are taking, thinking about those and having the ability and financial power to act quickly if they materialize. A successful investment strategy should not just look at returns, but also at what has to be done to get those returns; and finally, having both the experience of pursuing those strategies and having experience in those countries.