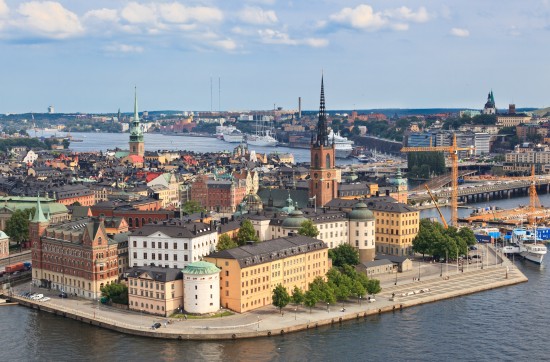 ©shutterstock_Nadezhda1906
ECONOMIC OUTLOOK

The Swedish economy is slowly recovering. GDP growth in 2013 was low at 1.0%, but is forecast to increase to 2.5% during 2014. Sweden has a clear downward trend in unemployment rate. However, the recovery is being slowed down by problems in countries that are important export markets for Sweden. Also the strong SEK makes it difficult for foreign investors to enter the Swedish real estate market.
Stockholm has benefited from a relatively strong economy. Salaries have been rising faster than previously and the rate of new business formation has also been increasing. Stockholm's population is growing at double the national rate, while the region's unemployment rate has remained relatively stable and lower than the national average.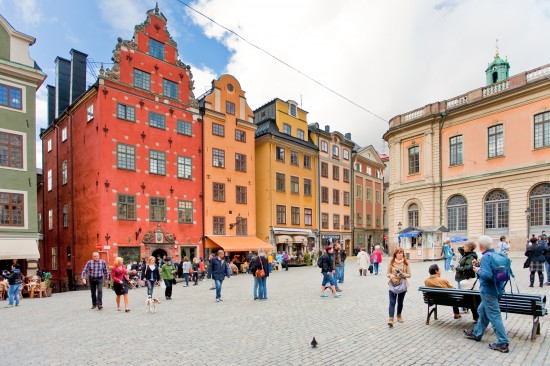 ©shutterstock_woe
INVESTMENT MARKET

For 2013, the total transaction volume in Stockholm was SEK 33.4 billion, which can be compared to SEK 38 billion for 2012. Stockholm accounted for almost 40% of Sweden's total transaction volume in 2013, which is in line with 2012.
Prime office yields in all sub-markets of Stockholm have been adjusted downwards since the previous half-year. The CBD has a prime yield of 4.25%, which represents a drop of 0.25% in the final quarter of 2013.
International investors are still experiencing difficulties competing for the most attractive properties. Nevertheless, interest in Swedish real estate from an international perspective is still considered to be high, especially in major urban areas such as Stockholm.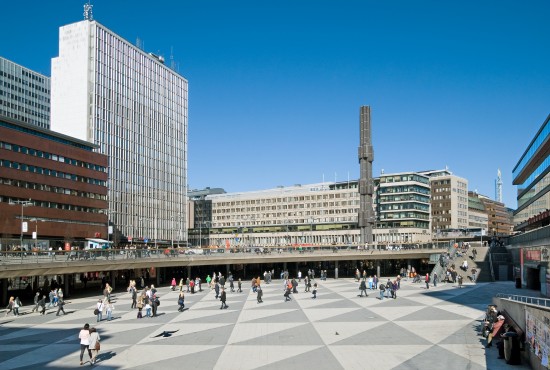 ©shutterstock_Telia
OFFICE MARKET

Stockholm's office market is characterized by very low supply. The total vacancy rate is currently estimated at 9.1%, which is the lowest recorded vacancy rate for the Stockholm office market since 2001.
Prime rent in CBD remained stable at SEK 4,400 throughout 2013. A limited amount of new supply has entered the Stockholm office market for 2013 as a whole. Only 45,600 m² has been constructed, compared to over 100,000 m² in 2012. Volumes of new office space scheduled for completion in 2014 will be significantly higher at 166,700 m², but only 18% of this remains unlet. A limited supply in combination with increasing demand is likely to lead to rising rents in 2014.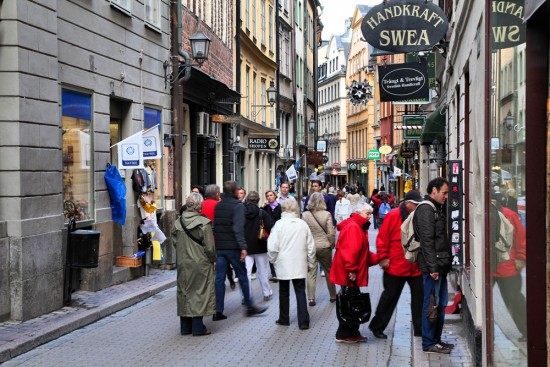 ©shutterstock_Tupungato
RETAIL MARKET

As Sweden's capital, Stockholm is home to over 20% of the national population and is the second most visited city in the Nordic region by international tourists. High streets and shopping centers/galleries are of equal importance to the Stockholm consumer, each accounting for around 50% of retail sales.
Healthy retail sales growth in recent years has encouraged new international retailers to enter the Stockholm retail market. Apple and Sephora opened up stores in Täby Centrum recently, while Hollister Co. has expanded into Stockholm's city center. Unibail-Rodamco's Mall of Scandinavia is currently the most significant development and will incorporate over 250 shops and restaurants. The scheme is scheduled to open during Q3 2015.
Driven by a 'flight to quality', retailer demand for prime unit shops remains healthy. Retailers are looking for high quality retail space as a response to the tougher economic climate and the increasing popularity of e-commerce. Prime rents are forecast to see a modest increase in the short term.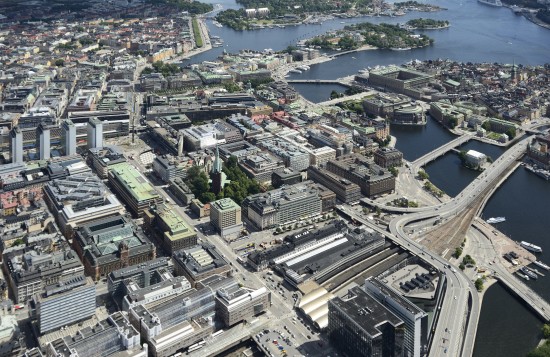 ©JLL Sweden
INDUSTRIAL/LOGISTICS MARKET


The logistics market in Stockholm as well as the rest of Sweden is characterized by very little speculative development. As a consequence, vacant modern logistics property is scarce. During 2013, around 180,000 m² of space was completed in Stockholm, almost 60% of the total Swedish volume.
The largest completion was a central storage unit of 45,000 m² developed by Logistic Contractor for Lidl in Rosersberg, just north of Stockholm. The second largest completion during the year was Bockasjö developing 30,000 m² for Schenker Logistics in the Stockholm Arlanda airport area. During 2014, only one large development is scheduled for completion, a 31,000 m² property being developed by Bockasjö in the Stockholm Arlanda airport area.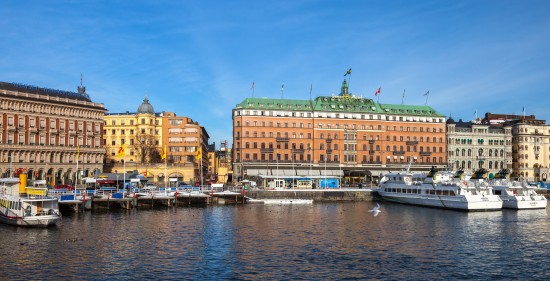 ©shutterstock_Nightman1965
HOTEL MARKET

Domestic investors have dominated the hotel investment market in Stockholm, with only a limited number of foreign acquisitions taking place in recent years. Publicly reported transaction activity in Sweden totaled €283 million during 2013, over 80% of which was Stockholm.
Domestic demand drives visitor numbers to the capital and accounts for approximately 70% of the visitor total, which has increased RevPAR by €2 during 2013 to €86. The proportion of foreign visitors has decreased slightly due to the strong SEK. According to STR Global, the Stockholm hotel market currently amounts to about 19,000 hotel rooms and it is estimated that the market will see supply growth of approximately 15% in the next few years.
If you'd like to promote your city, please contact media@europe-re.com.