How do you create a successful luxury shopping street?
You have to have a fairly large agglomeration of the luxury stores. Recent research we did on luxury shopping malls and streets found they all had at least 12 and some times as many as 40 or more luxury retail tenants. In related research on the most expensive streets in the world, we found that the rate of increase in rents on luxury retail streets from 2008 to 2013 in New York and Hong Kongwas the highest in the world.
Traditionally, exclusivity has been the hallmark of luxury retail. However, in China now you see luxury retail tenants in an extraordinary number of shopping malls. You also see signs on windows in new malls that Louis Vuitton is coming soon, but the signs often are fake. The developers have put them up to make the centre appear more upscale. I'm not aware of it happening elsewhere. Certainly Louis Vuitton tries to track the practice and stop it whenever they can, but the developers stay ahead of them. It is also surprising that there are so many luxury stores beyond the original main shopping street in these cities. It will be interesting to see if these luxury stores so close to main retailers will hurt their brand. It is a fairly recent phenomenon to have a proliferation of stores by some of the most famous retailers, so it is too early to tell how much they could be hurt.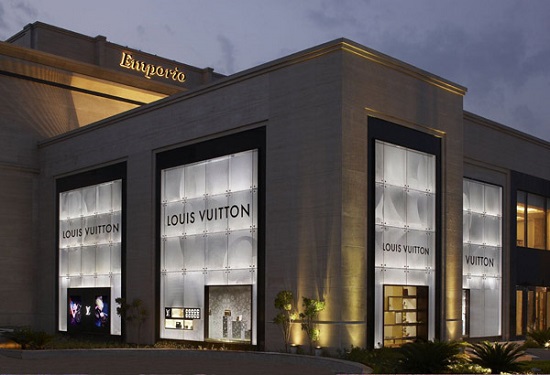 Which sectors show the most promise for real estate investors?
While they are overbuilt in the United States, Factory Outlet Malls are high on the list in Europe and Asia. Value Retail and McArthur Glen, have been extremely successful with outlet malls in Europe. American developer Joey Kaempfer said that when McArthurGlen first considered creating a new European arm of the company in England, they were told that the English would not shop in outlet malls. He responded that the English were just like everybody else. If they can save 40% on the same item, they would. People everywhere like a bargain. For that reason I think the outlet malls have been just as popular in Europe as they have been in the United States. The US office market is also now picking up while the apartment market has probably past its zenith. Retail was one of the earlier markets to recover after the recession, but new US retail development opportunities are limited. Luxury retail led the retail recovery after the recession – due to the wealthy being least affected.
Suburban sprawl is spreading at rapid speeds. How will it affect developers and investors?
The trend in many rapidly growing cities is to develop apartments and condominiums for millennials and retiring baby boomers in downtowns and close-in neighborhoods. This 'return to the city' has sparked a debate about whether decades of urban sprawl are coming to an end. Developers are also redeveloping inner ring suburban town centres and certain existing regional malls into higher density, mixed use urban centres that, when done well, become urban destinations for large catchment areas. These projects, like Tysons Corner in Washington, D.C are complicated and require major investments, but they will transform parts of suburbia overtime into higher density, more urban places.
In spite of these trends, I don't think that the pressures that have caused urban sprawl to continue are going to let up. I think the sheer pressure to find less expensive housing is going to contribute to suburban sprawl and urban fringe development. As people get wealthier, they want to consume more housing and it's cheaper and easier to build housing out in the suburbs on greenfield land that hasn't been developed before, than it is to build in the city. Yet the big debate in academia on urban sprawl now is whether the move back to the city is going to slow the spread of sprawl. It is true that the millennials are showing a preference for living in exciting 24 hour urban places rather than on the edge of town in single family housing that characterises the majority of urban sprawl. I think as people start families they also, like their predecessors, will want to move out to the suburbs for larger homes and yards and better schools. This phenomenon is a trend that shows up not only in developed countries but in virtually every country in the world where land use is market-driven.