Food in Demand: Consumers | CBRE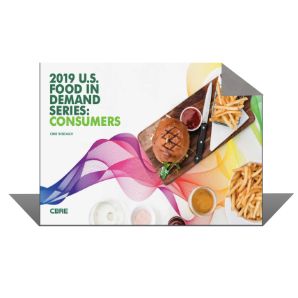 "Food in Demand: Consumers" is the first instalment of a CBRE thought leadership series examining the food & beverage sector.
In the series, we'll explore how the F&B industry has evolved and what it means for consumers, occupiers and owners/investors in the retail and industrial real estate arena. Our first report examines the fundamental drivers of changing consumer spending habits influencing F&B. These trends will be further examined in upcoming installments of this series, which will analyze how these changes are reshaping the grocery (including a deep dive into cold storage logistics), restaurant and retail real estate industries.