CEE INVESTMENT Q1 2017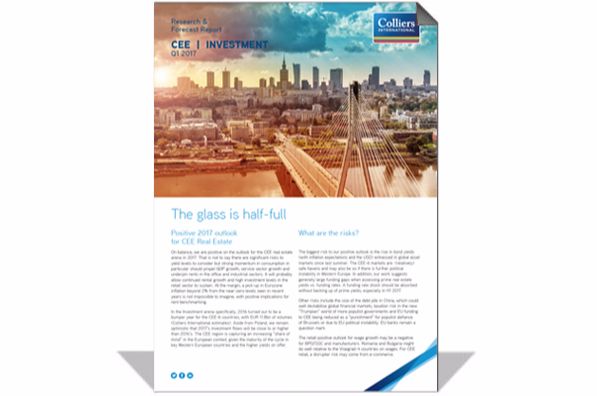 According to the research report launched by Colliers International, 2016 reached the volume of EUR 11.8bn in investment markets across the CEE region. Aside from Poland, investment flows in 2017 will be close to or higher than 2016's.
The retail sector might see continued rental growth and high investment levels across the region.
The report presents a positive outlook for the CEE real estate arena in 2017 but also highlights significant risks to yield levels to consider.
Strong momentum in consumption in particular should propel GDP growth, service sector growth and underpin rents in the retail and industrial sectors.