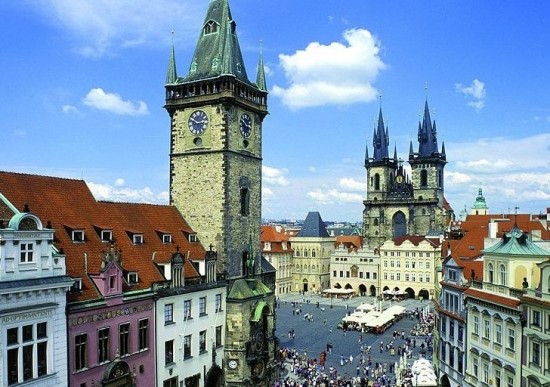 Prague Old Town Square@Estec_GmbH
ECONOMIC OUTLOOK

The country's near-term growth prospects are affected by the ongoing Eurozone debt crisis, as well as the previous Czech government's commitment to fiscal austerity. While interest rates were brought to just above zero in November 2012, the cabinet's insistence on additional increases in value-added tax in January 2013 have hindered a recovery of domestic demand. On a positive note, retail sales have been recovering modestly in recent months, rising 1.2% y-o-y in real terms in May 2013, marking the second straight month of growth.
INVESTMENT MARKET

The total investment volume recorded in H1 2013 amounted to approximately €400 million. The vast majority of deals took place within the city of Prague, accounting for approximately 60% by traded volume. In terms of individual transaction volumes the largest office deal was the purchase of Andel Park, an 18,000 m² prime office building acquired by GLL Partners from German open-ended fund SEB, for a price of reportedly circa €65 million.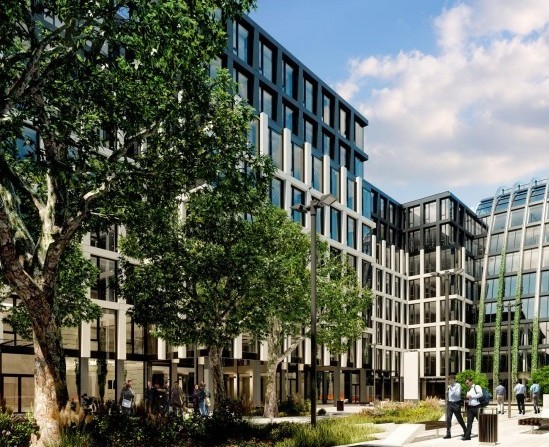 Florentinum@PENTA
OFFICE MARKET

In Q2 2013, three smaller office projects were added to the Prague market with a total leasable area of 9,426 m²: the newly built Tetris Office Building, the refurbishment of an older office scheme at Ovocný Trh 12 and Ruby House which has been completed and introduced as an office scheme. Currently, there are 254,096 m² of offices under construction with expected completion between 2013 and 2014. The majority of office space was absorbed in class-A buildings in the inner city area and partially also in the city center. Conversely, class-B net absorption remained in negative figures. The overall absorption for 2013 should reach ca. 45,000–55,000 m².
Gross take-up remained strong in Q2 2013 with 88,143 m² of leasing transaction closed. This represents a year-on-year increase of 20.9%. The vacancy rate dropped by 29 bps to 12.78%. We expect a stable vacancy rate during 2013 at ca. 12.8%-13.0%. A larger amount of available space should become apparent in the city center and adjacent submarkets plus we expect city center vacancy to increase at the beginning of 2014. However, the vacancy will increase mainly in older and class-B buildings as tenants are mostly interested in modern, flexible and efficient office schemes.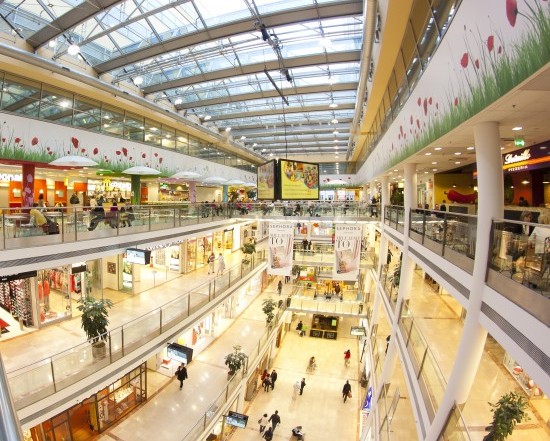 Palác Flora@Atrium
RETAIL MARKET

Although the Czech Republic remains the second most sought-after market in CEE after Poland, retail demand since the beginning of the year has been very volatile. Retailers remain focused on Prague and new market entries are dominated by the franchise business model. Currently, there are more than 210,000 m² of new retail schemes under construction in the country, predominantly in shopping centers. The largest scheme scheduled to be completed in the remainder of 2013 in Prague is OC Krakov in Prague 8 (13,800 m²). Prague's city center is going through a facelift due to several refurbishments taking place along the high street-Na Příkopě and 28.října. As the city center is perceived by retailers as an attractive location to open a flagship store, several new projects are planned along Na Příkopě. Prime shopping center rents in Prague remain at a level of €95/m²/month (for a 100 m² unit). Prime high-street rents in Prague are stable at a level of €180/m²/month. However, demand levels, combined with an undersupply of suitable space, are in favor of a rental increase. 
INDUSTRIAL/LOGISTICS MARKET

The total modern class-A industrial stock in the Czech Republic totaled 4,292,000 m² at the end of Q2 2012. In the course of Q2 2013 approximately 55,800 m² of new completions were delivered to the market, which represents an increase of 80% y-o-y. New deliveries include two buildings for Faurecia, both over 20,000 m², the first situated in CTPark Mladá Boleslav and the other in Pilsen Park West Nýřany. Compared to 2012, the total space under construction has increased by 300%. The biggest share of the new pipeline will be delivered in the Brno, Greater Prague, Ústí nad Labem and Liberec regions. In Q2 2013, prime headline rents in Prague remained stable at €3.80-4.25 m²/month while those in the Brno region are currently at €4.00-4.25 m²/month.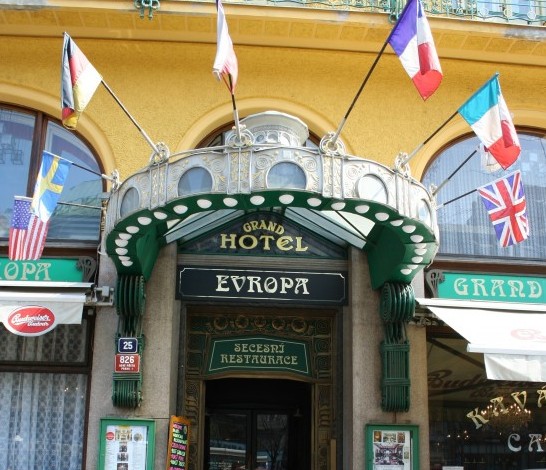 Grand Hotel Europa@Michael LS Kay_shutterstock
HOTEL MARKET

Prague's tourism industry remained robust throughout 2012, with arrivals increasing by 7%. At the time of writing we were aware of five hotel developments. One of them is part of a larger mixed used project called U Hájků comprising two hotel elements: one being 228 bedrooms of four-star category and 50 rooms of five-star category. Furthermore, there are two developments currently under construction: the 150 bedroom Motel One on Na Poříčí and the 173 room Palac Narodni on Narodni Street. Speculative projects include a four-star 233 bedroom NH Senovazne and a 128 bedroom Holiday Inn Express on Zlatnicka. A few transactions were witnessed in 2013 including the sale of the 124 room Hotel Palace Praha and the 136 room Hotel Praha. Moreover, the 78 room Grand Hotel Bohemia Prague, the 254 room Crowne Plaza Prague and the 105 room Grandhotel Brno received new owners as part of a wider 11 hotels portfolio. The hotels were sold by insurance company Uniqa to a group of local Austrian private investors.