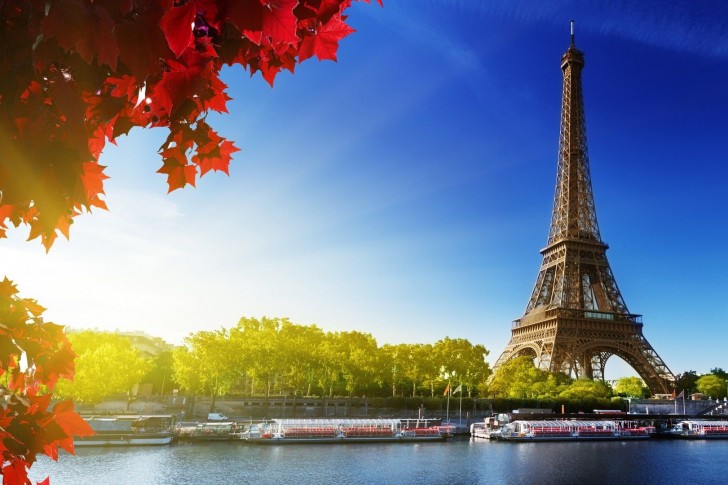 © Wallpapersus.com
ECONOMIC OUTLOOK
France did not enter into recession in 2012. However, in line with the slowdown of trade with the rest of Europe and lackluster domestic demand, business activity fell throughout the year. The outlook for 2013 is no brighter, with unemployment reaching record levels and manufacturing order books far from full. However, this should not result in a severe downturn in the office and logistics markets, with the forecasted completion of several large transactions aiming at consolidating and streamlining sites of businesses anxious to cut costs. As for the retail property market, the drastic measures taken to balance public finances may further slow French consumer spending. Nevertheless, Paris will undoubtedly remain a top choice for luxury brands, benefiting from the rapid development of international tourism and the rise in spending by visitors from emerging economies.
INVESTMENT MARKET
The Paris region remains an attractive target for investors, being one of the world's major investment locations. In 2012, key players included both French and foreign pension funds/insurance companies who were the catalyst for several office deals. They outperformed sovereign-wealth funds (NBIM, QIA, ADIA, etc.), whose interest in the French market has been confirmed through noteworthy transactions (Cartier headquarters in Cité du Retiro) and mixed-use assets on the most prestigious thoroughfares (52–60 avenue des Champs-Élysées). In 2013, Paris will remain a choice target for foreign investors with significant investment capacity.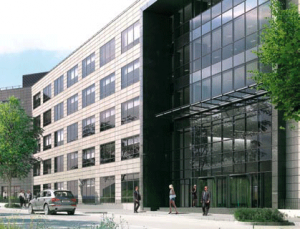 ©Mgmpa and Carval Investors
OFFICE MARKET
2.1 million m² of office space were let or sold to occupiers in the Paris region in 2012, a decline of just 1% from the average of the past 10 years. Companies seeking to combine drastic cost-cutting with site modernization naturally turn to emerging districts in the inner suburbs, with their easy access, abundant land, and building opportunities. The sizable number of large transactions in the Northern suburbs in particular bodes well for the future of this sub market, a site of major urban renewal projects and modernized public transport networks. On the contrary, the inner-Paris market should continue to experience a decline in total take-up, due to the problems facing SMEs, the lower demand from core players (financial services) and the scarcity of available new/redeveloped supply. This shortage will motivate occupiers in professions with high added value to pay top prices if they want to seize the last opportunities available in Paris' most desirable districts.
RETAIL MARKET
International retailers compete for prime retail slots on Paris's major thoroughfares. The Champs Élysées is still driven by several development projects for new flagship stores (Tiffany & Co). Other tourist areas are standing out, including the Opera district or Rue de Rivoli, carried by the progress of the Samaritaine refurbishment project. However, luxury retailers still play the leading role. Paris remains a top choice for luxury brands, whether historic brands or new ones, arising from capital of emerging countries. 2012 saw the opening of So Ouest, a 46,000 m² shopping center located in Levallois-Perret, near Paris. Next up are Beaugrenelle in Paris and the Aéroville shopping center, near the Roissy-Charles de Gaulle airport. Trends in the shopping center market continue to benefit prime retail sites of the largest existing shopping centers or large development projects for the creation of new sites. Such centers, best positioned to create excitement and buzz, harness most of the demand of international retailers recently arrived in France (JD Sports, Hollister, Marks & Spencer, etc.).
The retail park market showed steady resilience in 2012, with an offer suited to the constraints that weigh on consumers' budgets. In 2012, the volume of retail park openings in the Paris region grew 73% year on year, demonstrating the consolidation of established retail hubs through the creation of new parks (Les Quatre Chênes in Pontault-Combault) and the expansion of existing sites (Le Shopping Parc in Lieusaint).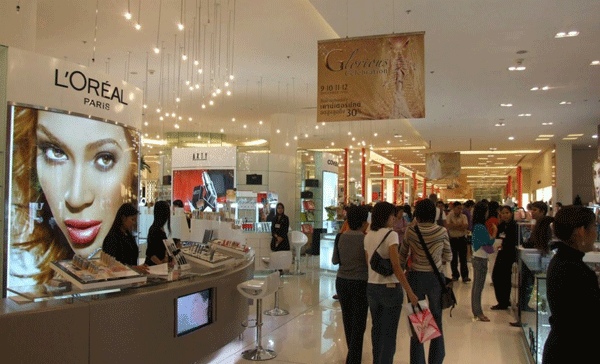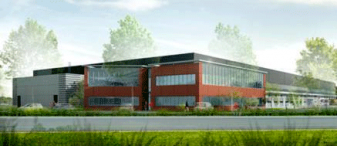 Samada/Monoprix in Garonor
INDUSTRIAL/LOGISTICS MARKET
In 2012, only 560,000 m² were let or sold to occupiers in the Paris region, a decline of 34% y-o-y and the weakest performance since 2004–even though Ile-de-France accounted for nearly a third of total take-up in the country (over 30%).
A few major transactions alleviated the decline in occupiers' activity, demonstrating that large, in-house logisticians are reinforcing their sites in an attempt to lower supply-chain costs and to satisfy growing business demand. Several transactions highlighted the key role played by traditional retail distribution players (Intermarché in Vert-Saint-Denis, Samada/Monoprix in Garonor). As was the case in 2012, the need of large French groups to implement increasingly complex procedures while cutting property costs drastically will remain the driving force behind the Ile-de-France logistics property market in 2013. In keeping with new trends in household consumption and the success of certain commercial websites, e-commerce will also continue to play an important role. Despite a downslide in take-up, rental values tend to remain stable, with prime rent slightly more than €50/m²/year.
HOTEL MARKET
The recent change in the Paris hotel landscape demonstrates a growing desire to improve conditions for the reception of tourists from emerging economies, whose numbers are expanding rapidly, and not to give up ground to other major international tourist destinations in terms of high-end lodging capacity. Numerous refurbishments, re-openings and grand openings of ultra-luxury hotels will bring the total number of Paris luxury hotels to 15 in 2015, compared with nine in 2000. The opening of the Shangri-La in 2009 and the Mandarin Oriental in 2011, the planned opening in 2013 of the Peninsula, and the reopening by the Raffles Group of the Royal Monceau in 2010 illustrate the arrival of new foreign operators determined to benefit from the rapid growth in the number of Asian tourists in particular.
For the past three years, activity in the Paris hotel market has been driven by increasing cross-border investment, notably from Middle Eastern players in search of trophy assets. There has been a revival of activity among institutional and private investors, which nonetheless remain constrained by the lack of prime products. However, the uncertain economy did create interesting opportunities in 2012. Starwood Capital, for example, sold off some of its luxury hotels (including Hôtel du Louvre and Hotel Concorde Lafayette in Paris) to a Qatari investor, Katara Hospitality.
If you'd like to promote your city, please contact media@europe-re.com.