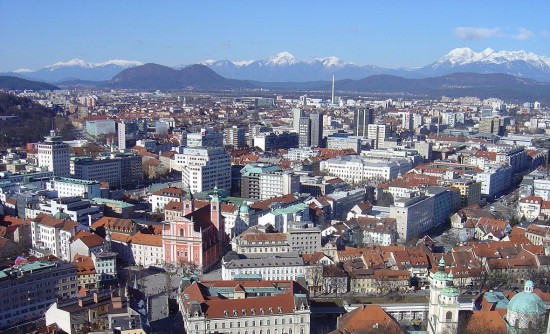 Ljubljana©Husond
ECONOMIC OUTLOOK

2013 is the year that things will finally change in Slovenia as crunch time is here. The country is currently carrying out an independent external review of bank assets that will reveal the extent of the problems in the banking sector. The EU has given Slovenia until 2015 to reduce the budget deficit from 6.3% to 3%. The current political framework makes it difficult to implement the changes that are urgently required and recent measures such as an increase in VAT are considered unlikely to be effective.
Much of the economy is still directly or indirectly in state hands, and many politicians are reluctant to privatize. The current coalition of five political parties finds it difficult to agree on anything. Recent scandals involving party leaders have not helped. An EU bailout is a possibility and intervention from the troika is considered by many Slovenes to be the only way out of the current crisis.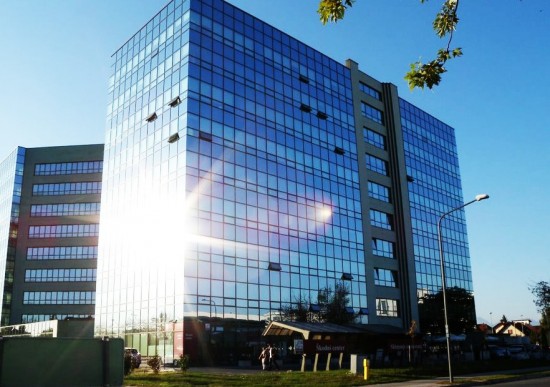 ©Slovenia Invest
OFFICE MARKET

There is currently around 30% vacant office space in Ljubljana due to new buildings that came to market post 2004, but no growth in demand. Demand is decreasing due to companies going out of business, rationalizing or downsizing. Supply of office is increasing as companies try to maximize their resources by renting out vacant office space. Landlords are now offering up to three months' rent free and a free fit-out to incentivize new tenants. This is creating increased movement in the office market. All pipeline schemes are on hold and unlikely to be resurrected in the foreseeable future. 
RETAIL MARKET

The retail market in Slovenia is saturated everywhere with the exception of Ljubljana. There are opportunities for retail developers, as quality retail space is in short supply, but the four pipeline schemes are making slow progress. TriGranit is planning a 55,000 m² retail scheme with leisure attractions on a large city center site adjacent to the train station. The company expects to start construction in 2013 and open the center in 2016. Spar European Shopping Centres is planning a 32,000 m² scheme in the residential area of Šiška, to provide space for retailers that cannot be accommodated in their existing successful Citypark mall.
Austrian Supernova is planning a 20,000 m² extension to their mall in the Rudnik retail park in the south of the city. The Stožice scheme, which forms part of a mixed-use PPP leisure project, has been constructed to a shell finish and will offer over 50,000 m² of retail space when finished. Without additional bank finance, it will not be possible to complete the project and provide the fit outs required by cash strapped retailers. Such loans are unlikely to be forthcoming in the near future, so Stožice will remain unfinished for now.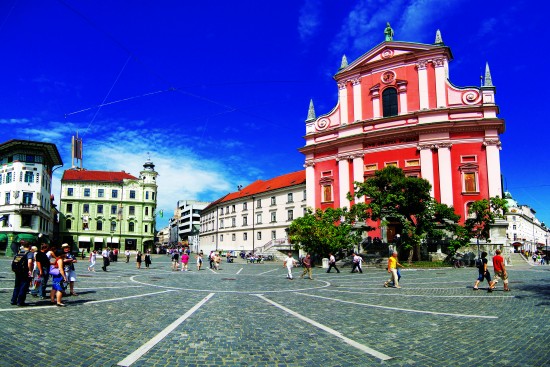 ©Santi Rodriguez_shutterstock
INDUSTRIAL/LOGISTICS MARKET 

An estimated 70% of industrial properties in Slovenia are owner-occupied and a rental market is yet to develop. Most warehouses are outdated, and do not meet the height requirements (10 m) of modern occupiers. There are no developers currently developing speculatively and there have been no investment transactions of industrial property recorded in Slovenia. PanEuropean transport corridors 5 and 10 intersect in Ljubljana and this combined with the increasing importance of the Port of Koper as the gateway to SEE and CEE from the Far East means that Slovenia has the potential to evolve into a logistics hub.
HOTEL MARKET

There have been no transactions in the hospitality segment to date in 2013. There is only one hotel in Ljubljana managed by an international operator, with the rest being owner-operated. During the real estate bubble in Slovenia little consideration was given by banks to how much debt a hotel could service out of cash flow and many hotels are now in negative equity and unable to service debt. Others manage to service debt but have insufficient funds left over for CAPEX requirements. 
©Slovenia Invest
Hotels perform poorly in Ljubljana as the country is so small that business people can easily travel home after meetings in the capital city. Four-star hotels operate at only 50% occupancy due to the high number of rooms available and the average daily rate achieved is less than €100.
If you'd like to promote your city, please contact media@europe-re.com.