Shared thermal energy project
BTC City, the city of opportunities, is one of the largest retail parks in Europe. Located in Ljubljana, Slovenia's capital and recipient of the European Green Capital Award 2016, BTC City occupies a unique geographical position in the heart of Europe. In addition to shopping premises consisting of more than 450 shops and 60 bars and restaurants, the centre also boasts other activities managed by the BTC Company, which ensure an impressive footfall of more than 21 million visits per year: two business towers comprising first class office premises, a sports centre with five tennis courts and fitness facilities, a theatre, an open market, an international start-up hub and accelerator, and Atlantis Water Park, which consists of 16 pools, 17 saunas and an adrenaline park.
Demonstrating sustainability as one of its core business values, BTC launched its largest environmental care project so far, the shared thermal energy project. At the end of December 2015, Atlantis Water Park (Ljubljana's main leisure centre, owned and managed by the BTC Company) and the Julon manufacturing facility (the Slovenian company of the Aquafil Group, the leading European and second-largest global producer of polyamide yarn for textile floorings) have signed an agreement for excess thermal energy from Julon to be transferred to Atlantis, providing for 100% of the water park's thermal energy requirements. Heating, in the form of hot water, which is to be redirected to Atlantis Water Park, is produced by Julon as part of the ECONYL® Regeneration System.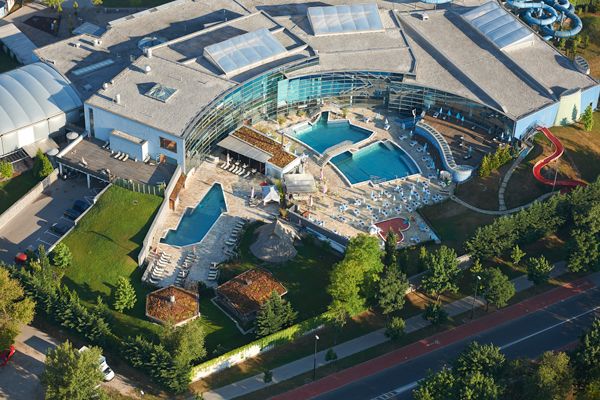 The close proximity of the two facilities allows for a significant reduction of both businesses' environmental impacts on the city of Ljubljana. The initiative will result in a significant decrease of thermal energy previously purchased by Atlantis from Ljubljana's power plant, consequently reducing Ljubljana's overall thermal energy production by the same amount. The new agreement promises to lower carbon dioxide emissions by more than 2 million kg per year, or the equivalent output of 1,100 cars each driving 35km a day.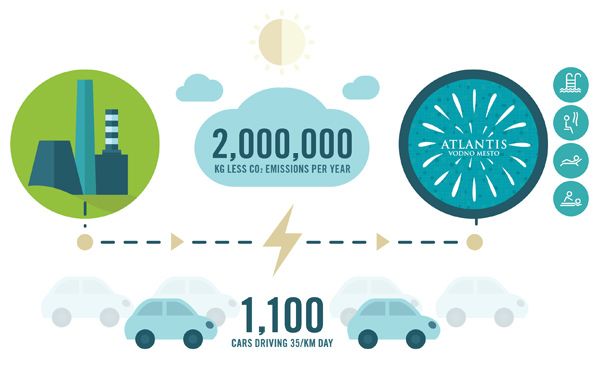 Mission: Green
BTC's continuous strong commitment towards environmental care resulted in a formally dedicated business unit called Mission: Green. Its main responsibility is to provide and develop numerous activities powered by smart technology in order to reduce BTC City's negative impact on the environment including but not limited to solar energy production, energy and water efficiency, and waste management. The last five years have seen more than 100 sustainability-oriented projects or activities implemented each year. Furthermore, the company holds two important certifications, namely the ISO 14001 standard for environmental management and the ISO 50001 standard for energy management systems.
Besides shared thermal energy, many other remarkable results have been achieved by a dedicated business unit for sustainable development of the BTC company. Three solar power plants produce more than 1,700MWh of electricity annually, which corresponds to the average annual electricity consumption of approximately 450 households. A plethora of energy efficiency projects and the consumption of renewable energy has helped reduce carbon dioxide emissions from 750,000kg in 2011 to almost 2.9 million kg in 2015. With ongoing water infrastructure monitoring processes and renewals, water losses have been reduced significantly from 20% in 2011 to 5% in 2015. More than 3,500 tons of waste are collected annually in the BTC City area and almost 70% of recyclable materials are successfully sorted in the waste management process. All green efforts are objectively monitored and constantly improved upon by the nationally and internationally award-winning Eco Index measurement system.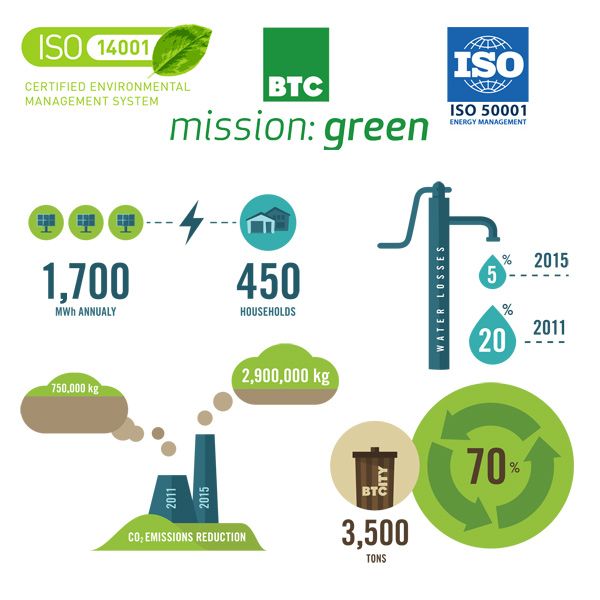 Eco Index measurement system
The BTC Company has developed and implemented its own business model for evaluating and monitoring its relationship with the environment, the Eco Index.
The Eco Index consists of three subject areas, namely:
The rational use of water and energy
Safety management (fire, injury, theft), traffic management (emissions, noise), and waste management
Socially responsible activities (donations, sponsorship, education, cooperation with Eco-schools) and business results (efficiency, profitability, added value) as a condition for the implementation of environmental standards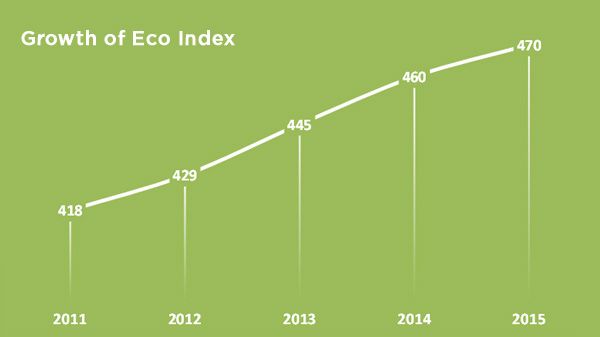 Urban beekeeping in BTC City
Together with the Slovenian Beekeepers' Association, the BTC Company initiated a socially responsible project for raising young people's awareness on the importance of bees in their everyday lives and encouraging them to take an interest in urban beekeeping. The indigenous Carniolan honey bee currently faces a growing number of challenges due to unstable weather conditions, alongside other health issues. With the intention of preserving the species, the meadow next to Atlantis Water Park has become home to an urban beehive with four bee families. The project "Help the city bee" was launched in April 2014 and resulted in the production of more than 70kg of honey in the summer of 2015, proving that the bees have truly found their home in BTC City.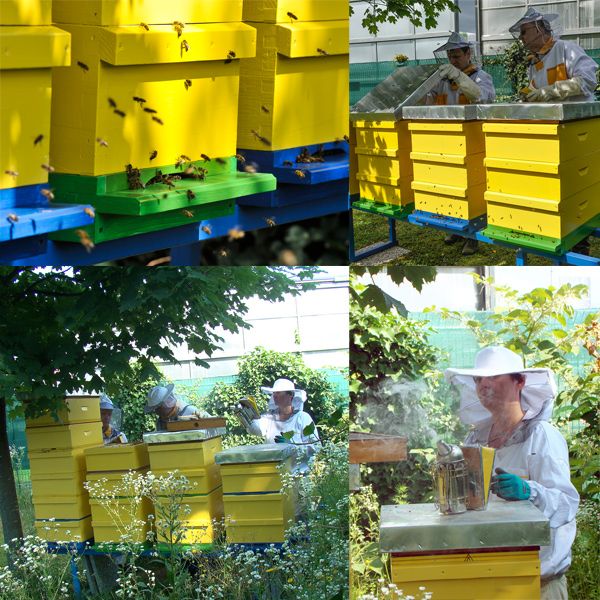 About BTC City
BTC City, located in Ljubljana, the capital of Slovenia, is one of the largest shopping, business, entertainment, recreational, and cultural centres in Europe. Its diversified business portfolio, based on high standards of social and environmental sustainability, represents a highly integrated urban area. More than 450 shops, 60 bars and restaurants, 8,500 parking lots, a green market, two business towers, a start-up hub and accelerator, a theatre, a sports centre with five tennis courts and fitness facilities, and Atlantis Water Park, which consists of 16 pools, 17 saunas, and an adrenaline park, attract more than 21 million visitors per year.
BTC City features in Retail Space Europe 2016, to purchase your copy visit our webshop.