The overall European logistics yield dropped 14bps to 5.95% in Q2 2018, the first time it has fallen below 6% since Cushman & Wakefield began consistently tracking the three main property sectors in 1992, according to the firm's DNA of Real Estate report.
All logistics markets monitored in Germany, Italy and Sweden recorded inward yield movements during the second quarter, and a couple of UK locations also contributed to the overall shift down to 5.95%. About a third of the monitored office locations saw some yield compression with a prime weighted average down from 4.49% to 4.42%. In contrast, high street retail yields softened in a few locations and the overall prime yield moved out by 1bps to 4.19%. Despite the fall in the prime logistics yield below 6%, the gap relative to office and retail is still higher than in the previous cycle.
Office rents grew at a robust rate of 0.8% q-o-q with several markets – across different countries and regions in Europe – seeing increases up to 5%. Limited rental growth was recorded in the retail sector while rental correction in Turkey offset this growth, resulting in the weighted average rent 0.1% lower than the first quarter.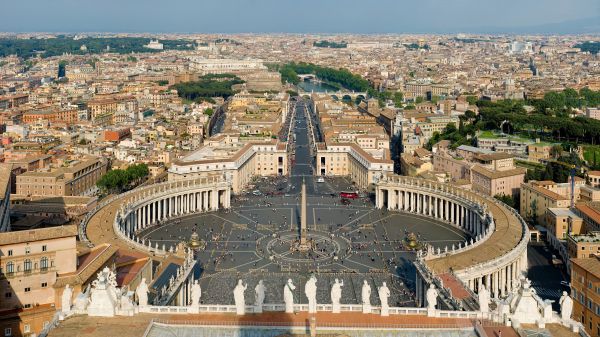 Offices
Office rents remained on a strong upward trajectory for the seventh consecutive quarter. Average office rents grew by 0.8% in Q2 with growth recorded in 11 out of the 47 monitored office markets. Rome led the way with growth at 5.0%, supported by strong occupier demand in Q2. This positive momentum was also evident in other regions. Markets in Benelux, CEE, Germany, Nordics, Semi-core and the UK all saw some level of rent edging up. Barcelona was one of the office markets that outperformed in Q2 with a rental increase of 4.2% q-o-q and 11.1% y-o-y. In the UK, weighted average rent shifted up by 0.1%. Birmingham and Glasgow had small increments in prime rents whereas Central London and other regional markets remained flat.
Nigel Almond, Head of Data Analytics, Cushman & Wakefield EMEA Research & Insight, said:"Berlin is the only German office market where rental growth was recorded in Q2, although with the support of solid economic fundamentals and occupational demand, we expect prime rents to grow further, along with other leading German cities in the second half of 2018. Following recent modest falls, rents across London were flat in Q2, in part supported by relatively strong leasing market activity. But Brexit uncertainties, weaker job creation, and above-average completions places the risk on the downside for the evolution of rents in the short to medium term".
Average European office yields fell 7bps to 4.42%, setting a new low since 2001, with 14 out of the 47 monitored European markets recording inward movement and no outward movement in other markets. Six UK regional markets (Birmingham, Bristol, Leeds, Manchester, Newcastle and Edinburgh) moved down 25bps in Q2, and now every UK regional market had some level of yield compression in the past year following a period of no movement in the 12 months before. Benelux is another region where key markets saw yield compression of 11bps to 4.76%. German yields showed a similar trend to rents and had minimum movement in Q2 (down 1bp to 3.09%), as investors take a more cautious approach to pricing with yields across Germany some of the lowest across Europe.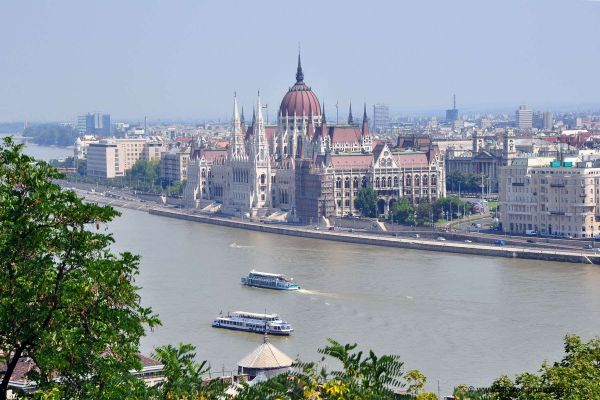 Logistics
Five out of the 45 monitored logistics markets saw some rental growth and all other markets remained flat in Q2. Manchester recorded solid growth of 16.7% q-o-q and 25% y-o-y supported by major leasing transaction activity this quarter. Elsewhere, pockets of growth were found in Helsinki (+4.3%), Budapest (+3.9%) and Rome (+3.8%).
Average yield fell by a substantial 14bps q-o-q and 42bps y-o-y which is the largest annualised reduction in the past nine quarters. Logistics yields fell in 15 out of the 45 monitored markets including all locations in Germany, Italy and Sweden. Benelux and CEE markets, on the other hand, had less substantial yield compression.
Lisa Graham, Head of EMEA Industrial and Logistics Research & Insight, Cushman & Wakefield, added: "Logistics properties have increasingly become a desirable asset for real estate investors on the back of the growth for e-commerce and the streamlining of supply chains, and now account for a growing share of investment activity supporting a strong reduction in yields over this period. Yields in almost all monitored markets are at their 10-year low, although we believe there is still room for further downward movement in selected markets during the second half of the year."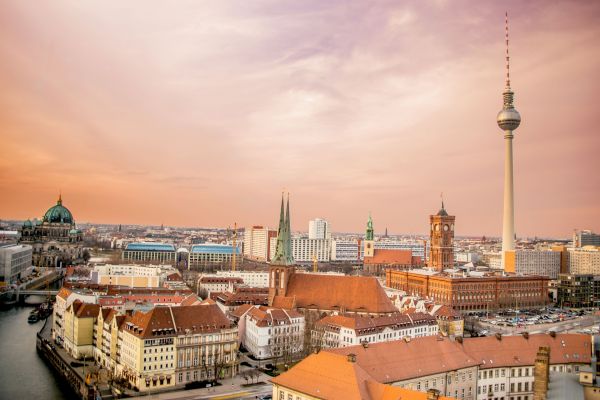 High Street Retail
Overall high street retail rents softened marginally by 0.1% with growth recorded in just five markets q-o-q. More than half the monitored markets had no movement in rents at all in the past 12 months. Budapest topped the rental growth for a second quarter with a 7.7% increase q-o-q and 16.7% y-o-y, reflecting strong local consumption and demand from retailers. Lisbon followed closely at 4.0% growth q-o-q and 13.0% y-o-y.
High street retail yields edged up 1bp to 4.19%, which put an end to a four-year-long yield compression. While yields in most continental European markets stayed flat and on their 10-year low, UK yields started to move out (+1bp to 3.23% in Q2) and further away from its 10-year low of 3.12%. Investors are increasingly cautious towards the UK retail sector as several retailers seek to shrink the number of stores or reductions in rents on the back of weaker trading and growing online sales. This has led to a reduction in overall investment activity. With strong GDP growth, Budapest again ranked first in the yield chart with a 25bps downward shift in Q2 and Cushman & Wakefield research indicating there is still room for further yield compression in the Hungarian capital, along with other key markets in CEE including Warsaw and Bucharest where retail assets are still ranked as fairly-priced.
For more information, please see: