What sets you apart from your competitors? There is not much competition in the custom-shoe space; it is a difficult and challenging business to build. It requires companies to be very good at manufacturing, they need to possess very good technology to be able to build the shoe customization tool, and have it work on their website. Moreover, it involves a lot of marketing, branding, and customer acquisition. Our competition consists of other shoe brands and their offer. The obvious point of difference that we have is that, with us, you can design exactly the shoe that you want and choose from trillions of designs, not being limited to possibly only hundreds of styles available in store. Additionally, we have been exploring printed leathers and we will offer these new styles to our customers soon.

Shopping behavior has changed in the last few years, has this influenced your brand? Yes, I believe it influenced the launch of our brand. We saw two trends when we first launched. Firstly, the shopping online trend, so we started as an online business. Even today, 50% of our sales are outside of Australia, we are a global retailer without having shops worldwide. The second key trend was personalization; customers are looking to be involved in the design of the product that they are purchasing and want to wear something unique and different.
A third trend, that we didn't realize when we first launched the business, is manufacturing on demand. We believe that it makes more sense for the customer to decide exactly what she wants and then for retailers and brands to produce the desired product rather than mass-producing a product in advance, trying to forecast future trends. We feel that in ten or twenty years, in most retail categories, goods will be manufactured on demand. The key to this change is the supply chain and getting delivery times down. Our goal for the next 4-5 years is to be able to deliver custom-made shoes overnight.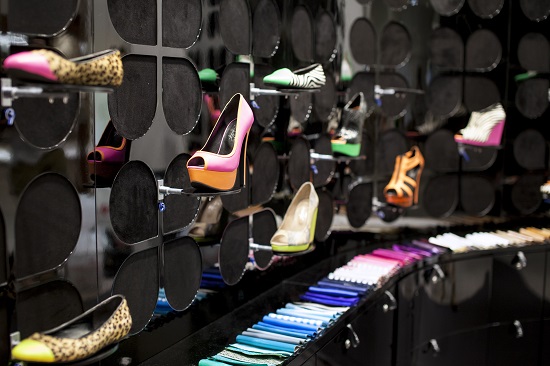 You started off with online but you're also doing bricks-and mortar. Why did you choose online as the first channel? We started online because of this rising trend. Being based in Australia, we wanted to sell to the rest of the world because the Australian market is quite small. We were probably a bit naïve and arrogant in thinking that the world was going to change and that online was the future.
A couple of years into the business, we were testing a whole range of different customer acquisition channels such as Google add words, Facebook, and social media marketing. Then we decided that we would test the bricks-and-mortar stores and these have performed by far the best out of all of our customer acquisition channels.
We learn a lot from our customers in store. They want to see and touch the leathers, they want to try the shoes on, and get a feel of the quality of the product in the luxurious $200 price point. We have learned a lot about how our customers think about shopping for shoes and how they go through the design process. There are a lot of benefits with customers being able to feel the product, trying it on, and it engaging in shopping. Our goal is for customers to come into our stores and experience the brand, order shoes, and get them to come back and buy again. With shopping online, we have a lower cost base.

What do you think of the importance of omni-channel retailing? Omni-channel retailing is hugely important and that is the direction that our business is going in. I think most retailers started with bricks-and-mortar and then realized that customers want to research products or shop online, then shop in store and mix those two channels. We have gone the other way around, but quickly realized the importance of bricks-and-mortar as part of the experience for our customers.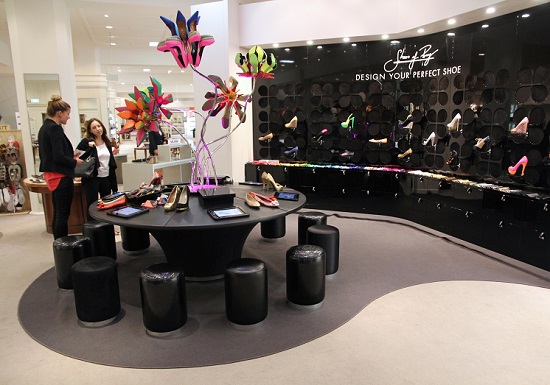 Shoes of Prey currently operate a physical concept boutique in Sydney. Are you planning to expand in new markets, will European cities be targeted? Our first store in Sydney has overcome our expectations; our sales per square meter are multiple times higher than the rest of the shoe floor in David Jones where we are located. We are going to open our first stand-alone store in Sydney in mid-November, which will be located in the Westfield Bondi junction. It will be a 25 m² premium kiosk in the middle of all the women's luxury apparel rather than taking a 4-walled store. Another six stores are planned in the US for the next 6 months. Europe is not on the agenda yet, we are focused on Australia and the US but probably in two or three years, we will start to look at the European market.

What guarantees success in retail? I'm not sure that there is anything that guarantees success in today's retail climate. There is a huge rate of change and I believe that the companies which will be successful will be those that keep an eye on all key trends. They will need to look to leverage their existing strengths but complement those with innovate changes. Retailers shouldn't jump on every trend, but wait to see which ones are playing out and which they should get involved in. At the same time, they shouldn't just rest on their laurels and think that the world is not going to change, because it is. So finding that right balance between having a really innovative culture, knowing what their core strengths are and being able to leverage those is very important.