Retailers have started to use many retailing platforms; do you think online shopping has influenced high-street retailing and how so? E-commerce, but in the wider sense technological innovation, has radically changed the way people shop as it broadens shopping possibilities. If the high-street offer is not compelling enough, people prefer online shopping or another leisure activity. As a result, weaker high-street locations have seen declines in footfall and sales, and further declines will occur as online sales continue to grow.
Historical inner cities, which combine attractive retail offers with other functions like gastronomy and culture, are attracting more footfall than ever. Consumers have become more knowledgeable through the internet and often start their shopping trip well informed and have higher expectations with regard to availability of stock, information, service in store and price.
The internet, and in particular social media, enables trends to spread rapidly. Nowadays consumers are constantly looking for novelties and they are very quickly falling in and out of love with retailers. All of this means that retailing has become a lot more dynamic, complex and demanding. Not all retailers are able to keep up with technological change and live up to the consumer's expectations.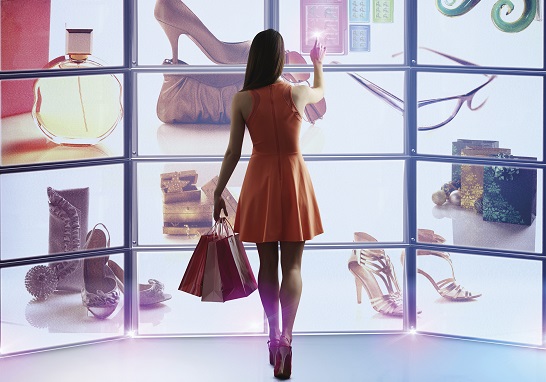 What role do you think pop-up shops will play in the future of retail? I think temporary retailing will become a constant element in most retail environments in the future. Consumers like to be surprised and are compelled by a sense of scarcity; pop-up shops are able to deliver this and therefore are a good instrument for driving traffic and creating brand awareness. Pop-up shops are also the perfect outlet to test new products, store concepts and get rid of outdated stock.
I also think that retailers in their 'normal' store concepts will be keen to integrate temporary elements into their daily business. We can already see that retailers are changing collections and store concepts continuously to arouse curiosity, but also collaborations between retailers, designers, celebrities, as well as certain specific product lines are used to create a sense of scarcity or uniqueness.
What do you think are the main differences between the way retailers are selecting their locations now to 5 years ago? Retailers are now much more focused on trying to conquer cities instead of whole countries and sometimes their main focus is to get a certain degree of exposure in one, very often the capital city. This exposure is then expected to increase brand strength and translate into online success.
It is clear that retailers are keen to get as many stores as they can in areas where they are experiencing success. Sometimes this could even go as far as a retailer having six stores in one street; in some bigger tourist destinations retailers try to block the competition.
Stores are used more and more in order to strengthen brand value, which means that retailers are attaching increasing value to the match between brand image and building image.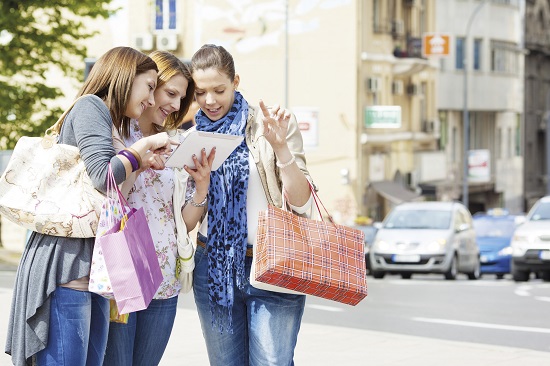 Technology is constantly evolving and changing in modern society, what significant role do you think technology plays in retail? Technology is becoming more and more intertwined in everyday life and for retailers is a complex and demanding game changer.
Technological innovation has led to many new forms of communication; consumers are now freely expressing their emotions regarding retailers and products online. This valuable information can be used by retailers to steer their business. Retailers now have much more input to be able to deliver products that satisfy consumer demand and handle stock more efficiently. However, those new ways of communicating have also speeded up the trend cycle, which means that retailers need to respond quicker than before.
Technology is facilitating a far greater degree of differentiation in products and services. In combination with the interaction that retailers can now have with consumers, this leads to an enormous spur in creativity as retailers and consumers co-create. This also makes it easier and cheaper for retailers to launch and test new products and gain insight into consumer demand. 3d printing offers the next step in product personalization.
In your opinion, which technologies will dominate the retail market in the near future and which should retailers follow? We are still at the beginning of an era of trial and error. Many new technologies will become available and some will prove useful. I think the physical world has some exploring to do with regard to the actual use of store space. On the convenience side, there are still some improvements to be made. Mobile payment makes transactions easier and in-store click and collect will be improved.
Location/footfall analytics will help retailers understand and solve weaknesses in their stores and increase conversion. This technology will also help retailers analyze the impact of actions in store and find the right balance between temporary and constant elements. Then of course pushing messages to consumers nearby a store for instance through beacons is already possible, but retailers still need to figure out optimal ways of handling this.