Who is Arcus Real Estate and what are its main goals?
Through a team of professionals with extensive experience and knowledge of the European market, Arcus is constantly committed to delivering projects of high value for all stakeholders, guaranteeing its brand partners a sound management of their business assets, in which they can play a starring role. Arcus Real Estate appeals to more and more prestigious partners everyday, thanks to its excellent relationships established over time with top luxury brands combined with its long-term multi-project partnerships and a constant search for excellence.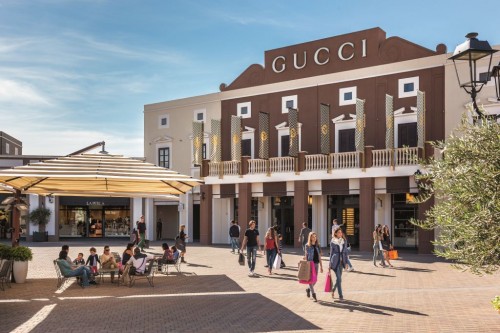 Sicilia Outlet Village
Are you focused only on Italy or do you have plans to expand abroad?
Arcus currently has an Italian portfolio consisting of various assets. Sicilia Outlet Village is our trophy asset; it is one of the best luxury outlets in Italy and home to some of the most prestigious brands, such as Gucci, Tod's, Hogan, Versace, Armani, Dolce & Gabbana, Abercrombie & Fitch, to mention a few. We also have two brand-new projects in the pipeline: Torino Outlet Village, close to Turin, and San Pellegrino Outlet Village, close to Bergamo, which are scheduled to open in 2015 and 2016 respectively. We have started the leasing of both developments.
We have a joint venture with Westfield to develop, lease and launch Westfield Milan, the largest shopping center in Europe. It will open in Milan in 2017 and phase 1 will include a surface of 170,000 m², with 300 shops, a Multiplex with 14 screens, top level services and much more.
We have a quite ambitious development plan in the Italian market that fully engages us. However, we are aware that in five years the Italian market will be almost saturated with shopping centers and outlets, so we are evaluating new opportunities abroad, in emerging retail markets, where there is a wide margin for the development of new projects.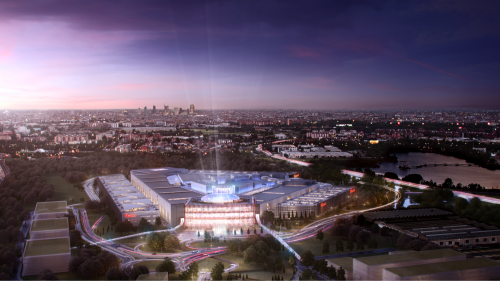 Westfield Milan
Do you typically look for European brands or global brands? Are there any new brands coming in from Asia or Brazil?
We are home to the most important European and Italian brands in the luxury segment and in the fashion, street and sports markets. We constantly monitor retail trends to make sure that we are leasing to brands that appeal to our customers. This means that we are also introducing European and overseas brands that are not yet present in Italy. We have a leading-edge approach to the market.
In your opinion, what are the latest trends in retail? It is obvious that something is changing, what is changing in the retail space?
Outlet locations are changing: they are now closer to the cities, becoming more accessible and enabling a higher frequency of visitors. For example, our new project Torino Outlet Village will be located within 7 kilometers from Torino city center. Customers are aware of what an outlet offers and the convenience of purchasing there, therefore proximity is a winning choice.
As for the Italian market in particular, it is characterized by a shopping center stock that is quite out-dated and standardized. We need to develop innovative projects that have an international standard with an offer that goes far beyond retail. Shopping centers today are places that include entertainment, where you can go to spend time with friends and family.
What distinguishes you from the competition?
Arcus Real Estate is the only Italian development, leasing and management company with a deep knowledge of the market and with strong and successful relationships with the most important luxury and fashion brands that play a leading role in the market. We strive to build long-term and multi-project partnerships with them, offering the security of a top-level service quality in any action we undertake.
Our company is characterized by a vertical expertise that, thanks to an internal staff of skilled professionals, covers all the steps of the real estate process: design and development, leasing, retail, marketing and asset management. Having the total and direct control of our projects is what differentiates us; this is the only way to assure our partners that every detail is followed with the utmost care.