The World Retail Awards gather over 500 of the retail elite, industry experts and global media to recognize innovation and success.
The World Retail Awards are the only global retail industry awards that recognize and honor retail excellence. Now in their eighth year, the awards are truly established and attract entries from hundreds of retailers from over 50 countries across the world, allowing many international and regional retailers to showcase their "retail excellence" in all segments of the retail industry.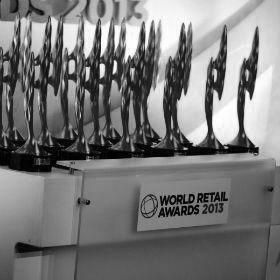 The legendary Salle Wagram in the heart of Paris will once again play host to the glittering awards ceremony, held during the World Retail Congress, showcasing both finalists and winners in front of over 500 people. The Grand Jury for 2014 is made up of heads of retail businesses from all over the world who come together in Paris to decide on the winners. With some jurors serving since the launch of the Awards 8 years ago, as well as some new faces, the roll call of retail elite who will be reviewing the entries is stronger than ever.



With 9 categories this year, including reengineered categories on growth markets and innovation, the winners will be crowned at the Awards Ceremony and Gala dinner in Paris on 30 September 2014.
Award Categories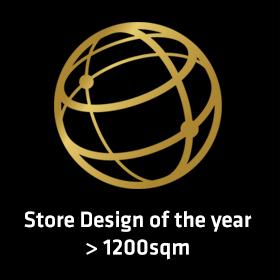 Store Design of the year > 1200sqm Breuninger Ko-Bogen, Düsseldorf (HMKM) Galeries Lafayette Beijing (HMKM) The Galleria Department Store, Seoul (Burdifilek) Garhammer Fashion House, Waldkirchen (Blocher Blocher Partners) New Look Retailers, Beijing Glory Mall Winning Appliances Flagship Redfern Showroom, Sydney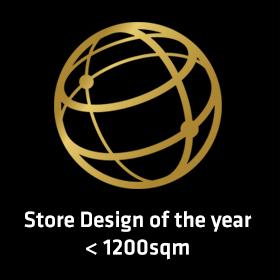 Store Design < 1200sqm Argos, Old Street, London (Dalziel & Pow) The Arvind Store, Ahmedebad (Fitch) Clearly Store, Sydney (The General Store) Duke Street Emporium, Jigsaw Group, London (Dalziel and Pow) Mudo Marina, Bodrum Verizon Destination Store, Mall of America, (AKQA)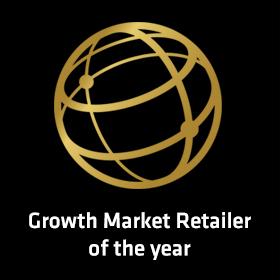 Growth Market Retailer Azizia Panda United, Saudi Arabia BİM, Turkey BreadTalk, China Karaca, Turkey Kazar Footwear, Poland Max Fashions, United Arab Emirates O Boticário, Brazil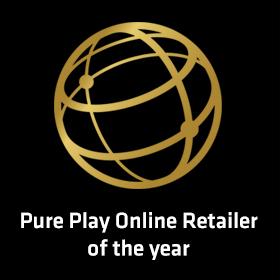 Pure Play Online Retailer Appliancesonline vente-privee.com catchoftheday.com.au Dafiti navabi AO.com Made.com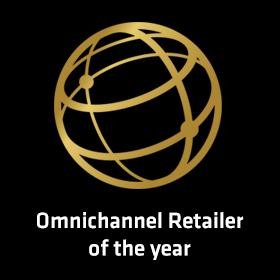 Omnichannel Retailer The Entertainer Godrej Interio Gome John Lewis Mudo TeknoSA Tesco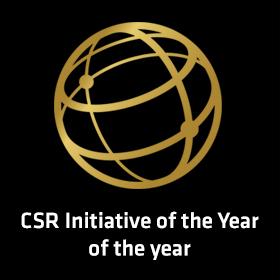 CSR Initiative of the Year Gome - "Change tomorrow in seven days" JUMIA - "1 Child 1 Book" Kingfisher -"Net Positive" Lotte Shopping - "Ecomoney Project" Megatek -"The Professional Skills Olympics" Migros - "Generation M" Woolworths SA -"The Good Business Journey"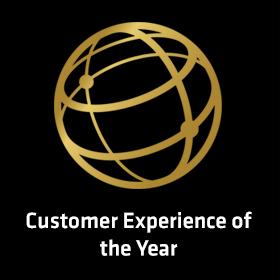 Customer Experience of the Year Appliances Online Carrefour - Villeneuve la Garenne Store Harris+Hoole Harvey Nichols and Ampersand – Harveynichols.com Lidl - Dill Restaurant Macrocenter - "The Land of More" Sonae - Continente App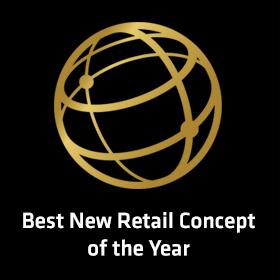 Best New Retail Concept Alexander Dr Fleming Eataly Smeraldo Level Shoe District, Chalhoub Group Metro - "Casa dell'Horeca" Move navabi Verizon - Destination Store



Retail Advertising Campaign Canadian Tire Corporation "We All Play For Canada" (Cleansheet / North Strategic) FairPrice Finest "Finest Festival Campaign 2013" (HavasWorldwide) John Lewis "The Bear & the Hare" (Adam & Eve) Magasin "The one - but not the only one" Marks & Spencer "Leading Ladies" (RKCR / Y&R) Sainsbury's "Christmas in a Day" (AMVBBDO) Sport Chek "#WhatItTakes" (Sid Lee)

Book your ticket through our webshop and receive an extra 10% discount and a complimentary copy of the latest edition of Retail Space Europe 2014.