The winners of the 2013 BREEAM Awards represent a remarkable range of UK and international buildings, from Victorian terrace homes in Manchester and industrial buildings in Wigan, to office and retail developments in Paris, London and Istanbul. Among the award winners this year is the London home of the British Prime Minister.
"We believe that one of the reasons for this continuing commitment to making buildings more sustainable,' says Richard Hardy, MD of BRE Global, "is the growing evidence that the greater efficiency and quality associated with sustainability is also helping to make such buildings more commercially successful."
CHALLENGER, HQ OF BOUYGUES CONSTRUCTION, GUYANCOURT, FRANCE  
(International Offices Award)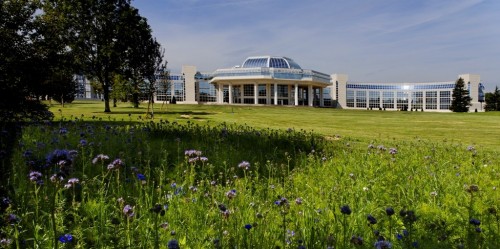 Bouygues' Challenger HQ
Located on a 30-hectare wooded site in Guyancourt, France, Challenger is the headquarters of Bouygues Construction – a major player in the European construction market. Challenger is the first building in the world to obtain certification to the three schemes: BREEAM, HQE and LEED at the highest levels of performance. The renovation works began in early 2009 and are due for completion in 2014. They involve mechanical, electrical, plumbing, facade and interior decoration work, and include the installation of an extensive solar photovoltaic farm and a grey water treatment plant that can treat all waste water generated by the campus.
---
  FIVE PANCRAS SQUARE, LONDON, UK (Other Buildings)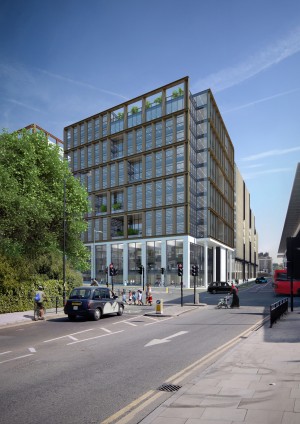 Five Pancras Square
Five Pancras Square will have 14 floors in total, including the basement, providing two public swimming pools, a leisure center, library facilities and a café. The building will connect to the King's Cross Central low carbon district heating network, distributed from a combined heat and power energy center. This will provide all of the low temperature hot water requirements to heat the building and its domestic hot water systems. The leisure center areas are comfort cooled via an all air system. The offices, library and access center are served via a number of air handling units to provide a 'zoned' displacement ventilation system, responding to changes in occupancy and orientation. 
---
 DE BALK VAN BEEL, LEUVEN, BELGIUM (International-Other Buildings)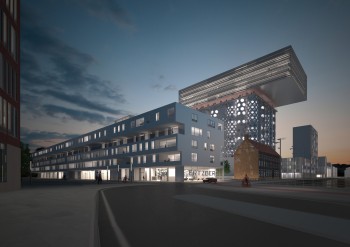 De Balk van Beel, Leuven, Belgium
 De Balk van Beel is the first building in the new district of Tweewaters in Leuven, currently the largest city‐centre development in Belgium. The former site of the InBev brewery is being redeveloped into a car‐free district with 1,200 low‐energy apartments and 70% open and public spaces, in which 5,000 people will be able to live and work. The keywords for this development are sustainability and innovation.
---
LLYS TON EXTRA CARE CENTER, BRIDGEND, UK (Multi-residential Award)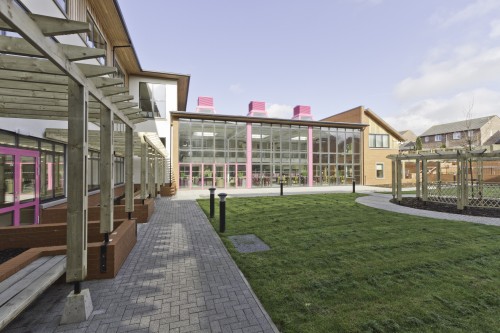 Llys Ton Extra Care Center
Llys Ton Extra Care Centre in Kenfig Hill, Bridgend is a residential facility for older people. It aims to establish community spirit and encourage independent living – providing 'homes for life'. From the very first stages of design, a sustainable approach was implemented by the architects to reduce energy consumption and fuel bills. The majority of the flats are south-east or south-west facing to promote passive solar gain and encourage natural ventilation – particularly of the central double height space. Light 'towers' drive natural light into the deeper plan parts of the building. Other sustainable features include under-floor heating radiant panels and individual radiators in each apartment, low water use fittings and the use of construction materials with a low environmental impact.
About BREEAM

Using independent, licensed assessors, BREEAM examines scientifically based criteria covering a range of issues in categories that evaluate energy and water use, health and well-being, pollution, transport, materials, waste, ecology and management processes. Buildings are rated and certified on a scale of 'Pass', 'Good', 'Very Good', 'Excellent' and 'Outstanding'. BREEAM covers new and existing buildings, and is developing a number of schemes aimed specifically at the refurbishment market.