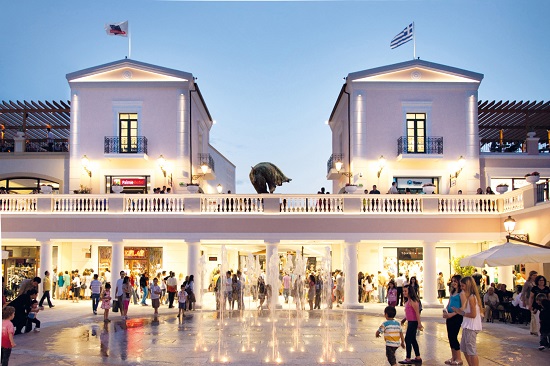 ©Grekomania
The recessionary economic development and declines in consumer spending figures in many European countries has not stopped the continuous growth of factory outlet centers (FOCs). New sites have recently been developed in Italy, France, Austria, Sweden, Slovakia, and Serbia. This dynamic development has also spread through Russia, Poland and Germany; with Germany experiencing one of the busiest periods of development in the past few years. Nike, Levi Strauss & Co, Puma, and Adidas have remained key players in outlet retailing with a combined total of 370 outlet stores in Europe.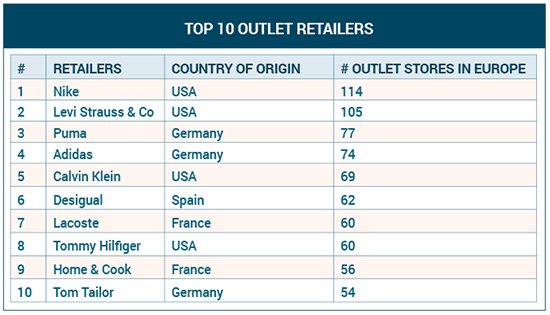 ©FSP Retail/Magdus 2014
Magdus reports that by September 2014, 200 factory outlet centers were opened across Europe, offering more than 3 million m² of retail space. Factory outlet centers include outlet malls and outlet villages and retail a range of products from segments including middle range, premium and luxury; and are all sold under one roof. Retailers are opening numerous outlet centers across Europe; American retailers are leading the way with Nike in the top spot with 114 outlet stores and Levi Strauss & Co following with 105.
Ten openings are planned for 2015, mainly in Russia, Germany, France Italy, Czech Republic, and Poland. With the huge amount of profit up for grabs comes the growth in popularity of outlets, however, players in this sector will have to pay close attention to the risk of banality as the success of these centers rests mostly on the rarity of the very concept.
Get an in-depth view of the retail real estate market in the 9th edition of Retail Space Europe - 2015. The "Top 10 Outlet Retailers in Europe" listing was provided by Magdus. Get the book from the webshop.
About Magdus
Magdus studies the outlet concept in Europe. News, key figures, interviews with experts and studies, the Magdus Club is a real working tool for retail players in Europe. Magdus conferences create opportunities to share information on the market & to make business contacts. During every edition, 250 participants from all over Europe attend the conferences by top speakers. The Magdus Awards ceremony rewards the most exceptional outlet players and projects of the year.