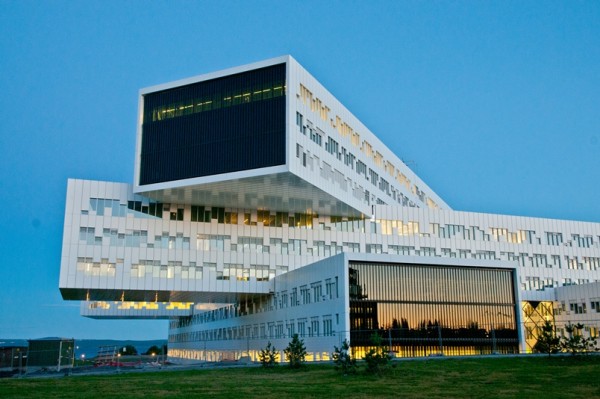 ©a-lab Statoil's award-winning headquarters in Oslo are known for enabling highly flexible workspaces.
Technology

The advent of the internet and the constant influx of new technologies are revolutionizing the way people interact, work and communicate, thereby affecting the workplace model. Thanks to the Internet, phones are losing their importance and distances are getting smaller and smaller. Today you can have a meeting from your laptop, tablet or even your smartphone, wherever you are in the world. As a result, some employers are increasingly switching to hotdesking—an office management system based on which employees do not have assigned desks but rather can work from multiple spots around the office depending on the day and their needs.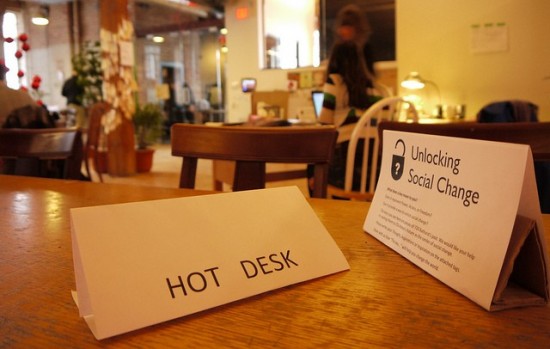 ©Beltzner
Mobility

Another trend that is gaining pace in the last few years is the mobile workstyle, whereby employees can work from home, hotels, airports, cafes and libraries. This liberating practice has the advantage of giving the employees the opportunity to manage their own schedules, while saving time and money from commuting. The Mobile Workstyles Survey by Citrix showed that organizations that have already adopted mobile workstyles have seen multiple benefits. "Worldwide, 73% cited a more flexible, agile workforce as the primary benefit, followed by lower employee-related costs and the ability to attract and retain top talent", stated the report.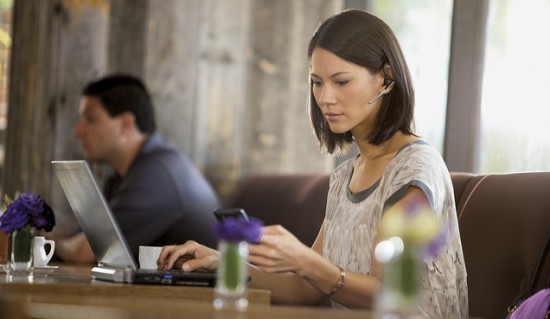 ©Plantronics Germany
Collaborative workspaces

Another trend that is expected to shape workplace selection, design and management is the creation of social and collaborative workspaces. As mentioned in the New Work Spaces report by bene, "the more times change in the direction of virtuality and mobility, the more we need a space to which we can 'anchor' ourselves." New office designs are increasingly adopting the open office model with large areas that can serve for relaxing, socializing and collaboration between team members. The most innovative office designs today include pool tables, bars, gyms, saunas, relaxing areas and sometimes even improvisation stages. One of the main goals of this new office concept is to attract young talent, but it can also contribute greatly to productivity and exchange of ideas within the company.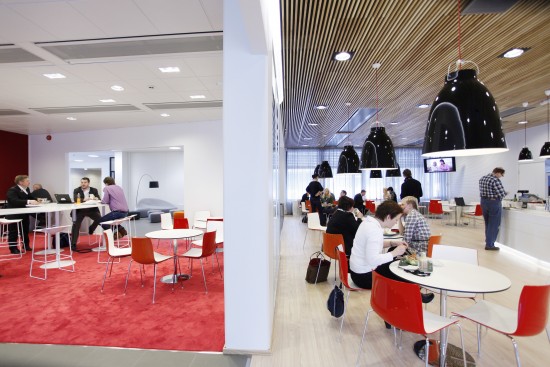 ©Microsoft In the Netherlands and Finland the layout of Microsoft offices is designed to maximize communication and collaboration
To conclude, change is inevitably sweeping through this sector as well. The offices of the future will be efficient, social and flexible work spaces where people can interact, communicate, move around and outside their 'desk' and even have fun in the process.