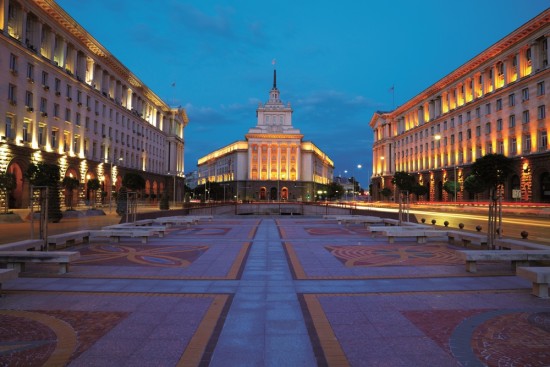 ©ievgen sosnytskyi_shutterstock
ECONOMIC OUTLOOK
On the economic side, the prospects have improved in the most recent quarters. Bulgarian gross domestic product expanded by 0.9% in 2013, up 0.3 percentage points on the 2012 rate. An uptake between 1.7-2.1% is expected in 2014. Further improvement to an average of 3.4% is forecast in 2016-2017 by the government. Consumer spending and investment are predicted to partly substitute exports as the main growth engines this year while banks try to repair their balance sheets and increase lending. In turn, such structure of GDP growth should more strongly benefit the commercial real estate occupier markets. The country remains politically stable as the most recent European Parliament elections showed broad-based support for the pro-EU parties, leaving no doubts in the long-term orientation of Bulgaria.
INVESTMENT MARKET
Investors have become more active in the months through April 2014 in terms of transaction numbers but deal sizes have gone down. As in the previous year, distressed sales and hotel transactions dominate the scene thanks to larger single-asset deals while corporate land acquisitions are behind the higher number. The main players are local. Nevertheless, stronger interest is also reported on the side of international investors and the first significant transactions involving foreign capital are expected in the latter half of the year.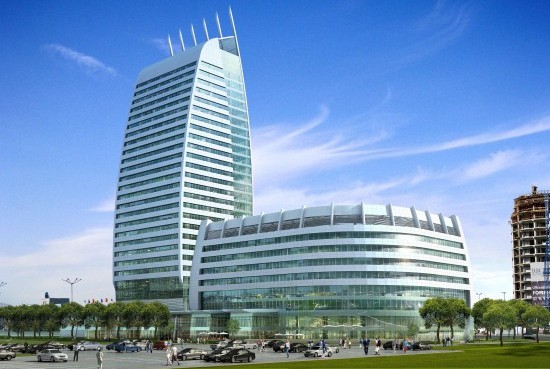 Capital Fort©Fort NOKS
OFFICE MARKET
Historically, office occupiers have been moving out of the city center due to the lack of available space, parking space and contemporary buildings. This trend only became more evident after 2010 when most of the boom-era projects hit the market.
The eastern city areas absorbed the most of demand from 2010 to 2013, in large part thanks to the abundance of space in new buildings. The leasing of the new projects along Tsarigradsko Shose Blvd. and its main parallel roads and intersections like Dragan Tsankov, Sitnyakovo, Hristofor Kolumb and G.M. Dimitrov boulevards has progressed markedly since. This progress was driven by IT companies and the growth experienced by Bulgaria-based multinational companies focused on BPO/SSC activities. Most of the class-A schemes now enjoy close to 100% occupancy.
As international companies regularly locate in modern buildings, the availability in class-A stock is shrinking. This has led to two emerging trends. First, occupiers are turning away from Tsarigradsko Shose in favor of the Southern Bulgaria Boulevard and the Airport. Tsarigradsko Shose remains a dynamic location with more than 40,000 m² expected in early 2015 in the Capital Fort development, a high-rise tower on the crossing of the main city thoroughfare and a new subway line. Second, rental conditions are tightening in the best buildings and most sought after locations. Rents in top projects have most recently firmed at double-digit euro monthly rates.
As occupancy stabilizes, Sofia enjoys a growing number of mature office assets, hence potential targets for international investors. Although lending conditions are tougher than in Central Europe, the relatively higher yield expectations at 9.25% for prime offices as of Q1 2014 are also providing a comfortable spread over the other CEE markets.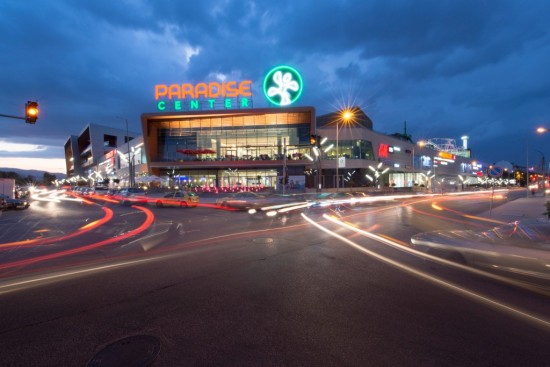 Paradise Center©Bulfeld
RETAIL MARKET
Sofia, whose wider metropolitan area has close to 1.4 million residents, is by far the most attractive market for international retailers. It has a number of new shopping centers and big box stores. The retail park and outlet segments remain relatively underdeveloped, in part due to the structure of the market which favors the shopping mall format and in part due to the relatively lower penetration of modern retail compared to the rest of Europe.
Paradise Center, opened in March 2013, is the newest and largest shopping mall, with 80,000 m² of gross leasable area and a diverse mix, anchored by global fashion brands like Zara and H&M, and strong lifestyle and leisure offer, including facilities such as indoor climbing, an open-air amusement park, a fitness center and the first 4DX cinema in Bulgaria operated by Cinema City.
The three projects in the pipeline, which would offer a combined 120,000 m² over the next 12 months, will lift the city's shopping center stock by almost 40%. This, combined with the still slow recovery in consumption, has piled pressure on rental levels which have just stabilized at €22/m²/month for prime units as of the first quarter of 2014.
Considering the size of the pipeline shopping center investors have been cautious for the last couple of years. But the larger and more sophisticated schemes with dominating positions within their catchment areas could attract their attention in the medium term.
The recently completed renovation project of Vitosha Blvd, the main retail street, has led to increase in occupier interest and a number of important leases with local and international occupiers such as H&M and Sport Depot. Along with the subway extension, the high-street's revival has been recognized as an expansion opportunity for retailers away from shopping centers. As a result, prime high-street rents for units of size between 100-150 m² have been stable over the last couple of years at €40/m²/month. Investor interest in high-street units has also grown but the low levels of supply restrain the actual deal flow.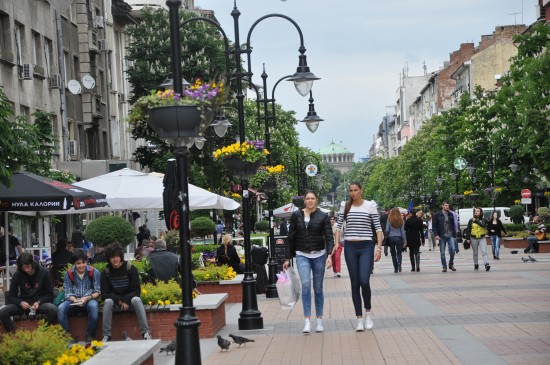 Vitosha Boulevard©Maria Sabotinova, The City Media Group
INDUSTRIAL/LOGISTICS MARKET
The first quarter of 2013 brought uplift in industrial land transactions, albeit from a low base. Among the most notable examples Trisa, the oral care manufacturer, acquired a site in Industrial Park Sofia East, developed by a local company, for a new manufacturing facility. In the Elin Pelin area, Gebrüder Weiss launched the construction works of its owner-occupied logistics center. Outside the Sofia market, Lidl, the discount store chain, acquired land for a second warehousing facility in Yambol, south-eastern Bulgaria.
All of the above transactions point to recovery in demand for logistics space. It has been coupled with stronger interest from manufacturers, especially in the automotive and electronics sectors, but mainly concentrated outside Sofia.
Speculative development has fallen short of expectations and growing demand, resulting in the virtually zero vacancy for the modern industrial and logistics stock in Sofia and the broader region. Up until 2012 manufacturers have been able to find their ways into the market by occupying excess space released by owner-occupiers.
However, this source of supply is limited, resulting in growth in land sales and some built-to-suit projects. Speculative development is expected to be brought back to life by domestic and international developers, including Bulgarian Property Developments and Glorient Investments.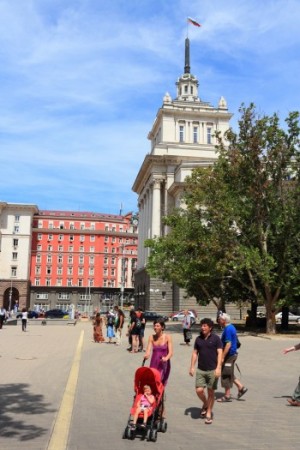 ©Tupungato_shutterstock
HOTEL MARKET
Sofia's hotel market is predominantly corporate, as the city still lacks recognition as weekend tourist destination. Average daily rates and occupancy have been thus negatively affected by the slowdown in economic activity and FDI flows since 2008. Yet improved growth prospects have drawn the attention of investors.
The 5-star segment has been the main target as distressed sellers offloaded trophy assets such as the Radisson Blu (2012) and Hilton Sofia (2013), both snapped up by one local investor. International brands have been well presented in the 5-star segment and Novotel joined Holiday Inn and Park Inn in the middle-high range in 2012.
A new 5-star property is under construction next to the National Palace of Culture and a couple of central projects are understood to be on the drawing boards. Nevertheless, new competition is at some distance away, supporting the short-term market fundamentals. Therefore, hotels are expected to remain an attractive opportunity for investors as evidenced by the most recent distressed purchase of the 500-unit Rodina hotel by local resort owner and operator for a reported price less than €13 million.
If you'd like to promote your city, please contact media@europe-re.com.