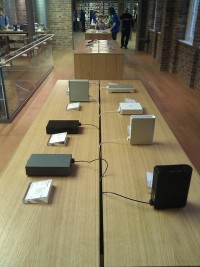 © Tripomatic
Changing the purpose of the store

As a result of the increased share of e-commerce in retail sales, the purpose of traditional stores will have to change. Retailers will benefit in reducing their store portfolio and concentrate on primary locations, where they will exhibit their products that can be purchased either online or in store.  In the next few years we are likely to see a differentiation between leisure shopping and regular shopping for everyday necessities. Regular store-based retail will remain a place where the customer will have the opportunity to interact with the brands. The staff will be able to focus on excellent customer service and sell complementary products which can be harder to sell online.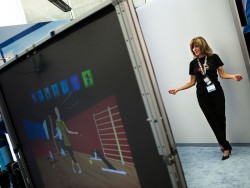 © IntelFreePress
  Improving the shopper's experience

This might sound pretty obvious for any retailer but the truth is that today's customers are getting more and more demanding and expect fast and quality services. With the increased competition of e-commerce and increasingly tech savvy customers, retailers have to come up with solutions to facilitate the shopper's journey in the store. These include the use of touch screen tablets to customize items, augmented reality devices that allow customer to try on clothes 'digitally', or in-house apps to provide the customer with product information, special deals and geo localization of products.
With fewer items in stock and much more room for activities, retailers will gradually reinvent the purpose of their shops to find ways to attract footfall. This can be done by giving more importance to entertainment and culture. Organizing temporary art exhibitions, lectures and workshops will increase footfall and is likely to boost sales as well. Shopping centers have been known to include cinemas or food courts within their premises to attract customers, while smaller shops can organize lectures, readings or turn their walls into temporary art galleries. Since the beginning of the year the Magna plaza shopping gallery in Amsterdam proposes an exhibition of reproductions of Rembrandt's paintings.


Staying connected to the customers

Today most people are constantly connected to the internet and active on social media and most of them are willing to share personal information with retailers to be able to receive targeted ads and to benefit from loyalty programs in return. Therefore it is also important to integrate the user's online experience with the stores. The customer should be able to start his shopping experience at home and continue where he left off online in the store itself. 'Click and collect' services where customers are able to make reservations or purchases online and collect the items in store are becoming increasingly popular. Customers who are afraid to share their bank details online have the possibility to pay in the shop itself and are less concerned about receiving a malfunctioning item since they can exchange it in store without having to pay any shipping costs to send it back.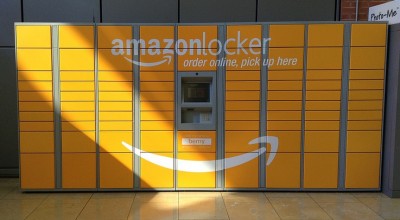 © Stephen Cannon