The fast development of travel retail underlines the fact that the hub-hosted commercial services have been a successful expansion idea. In the case of air travel, airports have grown beyond their main purpose of providing worldwide connectivity at full tilt. Aside from the traditional services, an increasing number of non-aeronautical businesses and revenue streams cluster in and around airports.

@Mojoriesen
Airport retail is focused on core business categories such as Perfumes and Cosmetics, Alcohol, Tobacco, Fashion and Accessories, Confectionary and Fine Food. Between 2008 and 2012 the categories which have registered a growing demand were Perfumes and Cosmetics, followed by Fashion and Accessories and Confectionary and Fine Food. Even though the Alcohol and Tobacco were not the main growth drivers and have suffered from toughening regulations, the prospects of the two categories remain stable.
The airport sector has shown great potential when embracing the retail in transport hubs trend. Europe Real Estate presents four high-class airports, winners of the 2013 Best Airport in Europe title, which perfectly combine traditional services with diversified shopping and entertainment opportunities. 
Amsterdam Airport Schiphol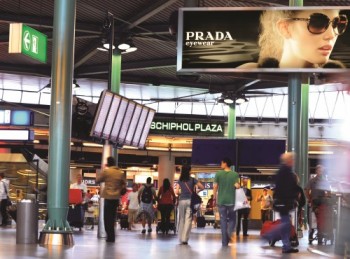 @Schiphol Airport
The main international airport in the Netherlands, Schiphol has won almost 200 airport awards over the last 30 years. It recently won the 2013 Best Airports in Europe award and it conquered the third position in The World's Top 10 Airports in 2013. Spreading over 2, 787 hectares, the airport opened in 1916 as a military airbase and is nowadays considered a vibrant Airport city which provides various retail opportunities. With its mixture of shops, located before and after passport control, Schiphol ranked Number 1 in the Top Airports for Shopping. In 2012, Schiphol hosted 497 companies and a total number of 115 shops. 
Munich Airport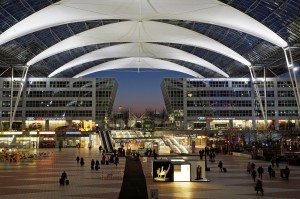 @Munich Airport
The second largest airport in Germany, Munich Airport or "Flughafen München Franz Josef Strauß" was named runner-up in the 2013 Best Airports in Europe awards. The busy hub stretching over 1,560 hectares has been in operation since 1992. Aside from aeronautical services, the airport includes the Munich Airport Center (MAC), a shopping, business and recreation area which connects Terminal 1 with Terminal 2.
The non-aeronautical business comprised a total of 202 retail units in 2011, including the areas before and after passport control. 
Zurich Airport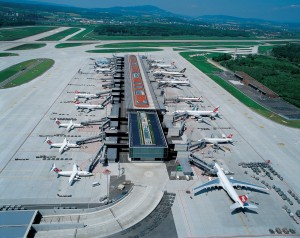 @ Zurich Airport
Switzerland's prime airport located in the heart of Europe won the title of third-best in the 2013 World's Best Airports Awards. Stretching over 880 hectares the hub dedicated to air travel and more was inaugurated in 1953. Zurich Airport hosts over 180 companies, 110 retail shops and 60 restaurants. Aside from the evolving array of shopping opportunities, both airside and landside, the airport includes relaxing lounges, modern fitness and spa facilities as well as convenient hotel services. 
London Heathrow Airport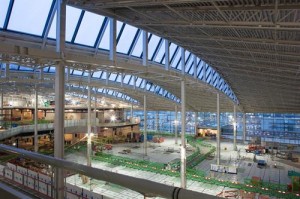 @LHR Airports Limited
The busiest airport in the United Kingdom, Heathrow is also the third busiest air hub in Europe in terms of passenger traffic. Named after a former farmers village, Heathrow extends over 1,277 hectares and has about 420,000 m² dedicated to retail. The British airport expects a number of approximately 185,000 passengers to pass through its busy terminals and visit its 345 retail spaces every day. London's Heathrow Airport ranked fourth in the 2013 World Airport Awards.
Airports are flexible nowadays; their expansion is based on this essential factor.
The large transportation hubs are routinely incorporating non-aeronautical businesses such as retail, logistics, offices and hotels. Their transformation into multi-purpose 'airport cities' is a challenge and an investment opportunity with outstanding growth potential.