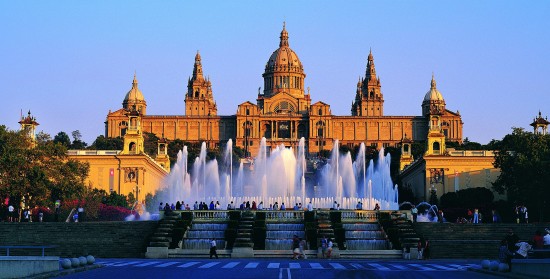 Barcelona©Jeremy Woodhouse
Prime retail pitch

Leading the flurry of economic activities is the High Street Retail Unit sector. There is a big demand from high-end fashion and luxury goods to open flagship stores in prime locations in Madrid and Barcelona. The inertia which started in 2013 continues its unstoppable rise with the inauguration of new shops from leading international brands such as Brooks & Brothers, Michael Kors, Coach, Stella McCartney, and Nike. All of these prestigious brands have so far chosen Serrano Street as their retail address, which is the prime retail pitch in Madrid.
In Barcelona, a similar trend was observed last year with the opening of Prada, Longchamp, & Other Stories and Philipp Plein on Paseo de Gracia.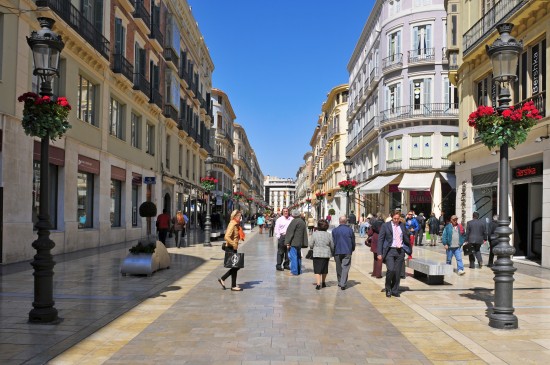 ©shutterstock
Luxury goods, restaurants and cosmetics

High-end luxury goods are practically immune to fluctuations in the economy because they are purchased by either people with substantial disposable income or by affluent tourists. In 2014, one of the most awaited retail events is the inauguration of the flagship store of Apple in Madrid, situated in Puerta del Sol, which is adjacent to Preciados Street, the most expensive shopping street in the Spanish capital.
On the other hand, the current economic situation has spawned numerous diner-friendly restaurants. Traditional Spanish restaurants, buffet-style food establishments as well as fast food chains have opened in the city centers of Madrid and Barcelona. Grupo Restalia´s 100 Montaditos, la Sureña and The Good Burger, Café y Té, Más Q Menos and Taberna del Volapie have cut the proverbial ribbon as part of their expansion plans. This dynamic retail activity is expected to continue in 2014. Another important sector which is expected to grow even stronger this year is cosmetics. From the long-established British body-care company Body Shop and their French competitor Yves Rocher to the emerging Dutch rival Rituals, there seems to be a sudden glut of cosmetic shops. Indeed there is a huge demand for retail shops in Spain and fortunately opportunities abound for this booming sector.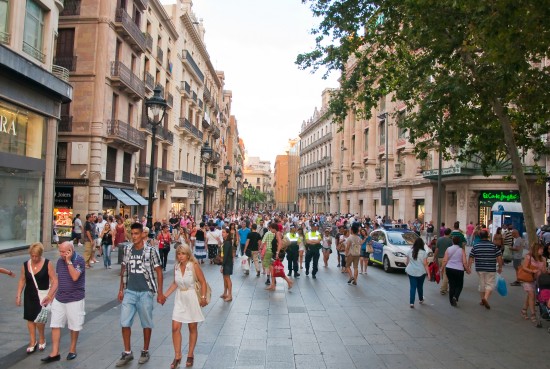 ©shutterstock
E-commerce and online shopping

We cannot overemphasize the steady rise of online shopping and e-commerce. This selling and marketing tool is growing stronger and stronger each year and 2014 will not be an exception. Any given retailer, no matter the sector, uses this alternative medium to complement their sales on shops situated on the high streets. This sector has proven itself as mutually beneficial for retailers and consumers.
Retail investment market

Private investors and international investment funds have been eyeing Madrid and Barcelona for their business because of the opportunities present in the Spanish market. Despite the scarcity of major retail products such as Tiffany´s and Escada on Ortega y Gasset Street in Madrid, and Apple on Paseo de Gracia in Barcelona, these investors are hoping that new opportunities will emerge which will be highly profitable for them in the long-run since the investment yields will be much higher than a similar one undertaken in more expensive European cities like London and Paris.
By Joseph Estrellado Fabia

Head of Retail High Street Madrid

Aguirre Newman



 About Aguirre Newman

Aguirre Newman was founded in 1988 and is a leading Spanish real estate consultancy and management company, offering comprehensive advice tailored to each client according to the needs of every project.