The Flexible Revolution | CBRE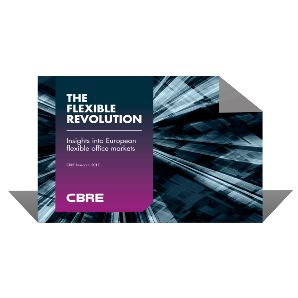 Over the past five years, flexible of office space operators have expanded rapidly in all major global cities.Dramatic changes in the economy have affected corporate occupiers' approach to real estate decision-making, leading to a growing need for flexibility within portfolios. Through a series of interviews with corporations' global, European and the UK real estate directors,
CBRE discusses the realities facing occupiers and what the real estate industry needs to do in order to meet their ambitions. On the supply side, the rise of the flexible office has implications for valuation, which can lead to fresh opportunities for landlords to develop flexible products that take advantage of this disruption.