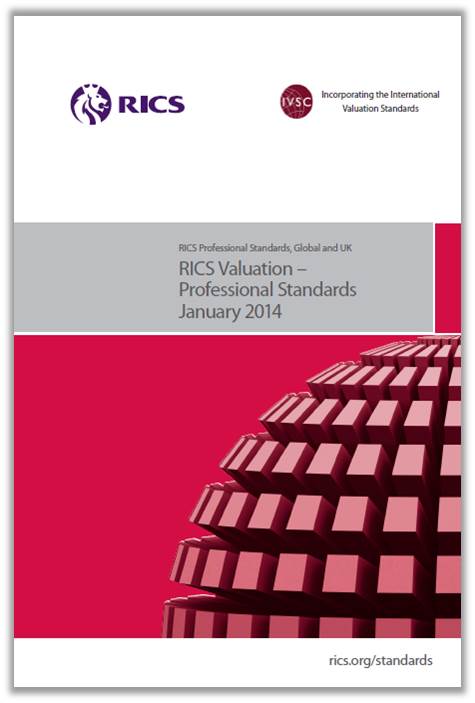 The new Red Book is a radical revision both in structure and content. Beyond some changes in terminology, the new edition incorporates the IVS 2013. The changes clarify how the standards apply, stating what is mandatory and what is not. The glossary has also been revised to incorporate the IVS 2013 definitions.
The difference between RICS' Professional Standards and the IVS can best be described using the analogy of flying at different heights. When you look at the ground while flying at 4,000 meters, you will see the big picture but miss details. IVS are set at a very high level and do not provide much detail. The Red Book is more like looking out a window at 2,000 meters. You still see things at a macro level, but there is more detail.' The Red Book provides an effective framework for users of valuation services, giving them the security that a valuation by a RICS member is consistent with internationally recognized standards.
Demand for valuations has increased since the global financial crisis as investors seek more regular updates of their portfolios. Stakeholders, such as banks, have been asking for more detailed valuation, including SWOT and sensitivity analysis. They also require more valuations under special assumptions i.e. Market Value assuming the property is freehold with vacant possession (this would allow the bank to see the value of the building if the tenant's business fails). Investors have been asking for more regular valuations of their portfolios and, in some cases, have requested valuations on a monthly basis.
"The RICS Red Book gives indispensable guidance to RICS valuers on how to apply globally accepted standards of valuation", says Martin Brühl FRICS, Senior Vice President of RICS and Head of Investment Management International in charge of Union Investment Real Estate's ex-Eurozone transactions. Brühl says the new Red Book thereby contributes to transparency in real estate markets and to financial stability worldwide.
The Red Book is mandatory globally for RICS members for written valuations.
 The Red Book is available on the RICS website.
About RICS

RICS is an independent professional body originally established in the UK by Royal Charter. Since 1868, RICS has been committed to setting and upholding the highest standards of excellence and integrity–providing impartial, authoritative advice on key issues affecting both businesses and society. Based in Brussels since 1993, RICS Europe is the continental European headquarters of RICS and has offices and staff all around continental Europe. RICS Europe is growing fast in all European countries, from Germany to Russia, Central and Eastern Europe to the Nordic region, and from the Baltics to Turkey.