What countries is Hilton focusing on at the moment? 
In Europe, we are focusing on a number of mature markets, such as Germany and UK, while also increasing our footprint in emerging hotel markets, including Turkey and Eastern Europe. In recent years, we have experienced increased demand for our mid-market brands, and now have more than 55 Hampton by Hilton and Hilton Garden Inn hotels trading across the region. These brands were introduced in Europe less than 10 years ago, and have proven popular with guests and owners alike.
Tell us a bit about your Turkish projects and how they are evolving.
Hilton Worldwide first established a presence in Turkey in 1955 with the opening of Hilton Istanbul. Since then we have grown our portfolio and as of 31
st
March 2014, we had 26 hotels trading across five of our brands in Turkey. We have nearly 30 more in development, ranging from focused service hotels under our Hampton by Hilton and Hilton Garden Inn brands to full service properties such as DoubleTree by Hilton Malatya.
Earlier this year we opened Hilton Istanbul Bomonti Hotel & Conference Centre under our flagship brand, an exceptional hotel and the largest of its kind in Istanbul.
Most of your projects in Turkey are focused on the Marmara region and Istanbul; are there any plans to invest in other regions in the future?
Istanbul continues to offer significant opportunities for our brands, having recently been voted TripAdvisor's number one global destination. It's a remarkable city, and one where we continue to see considerable interest from both business and leisure travelers.
Elsewhere in Turkey, we are predominantly focusing our development activity in regional cities and resorts. We are interested in growing our presence in locations which have a diverse demand mix, and this year plan to open hotels in Izmir, Gaziantep, Malatya and Ankara.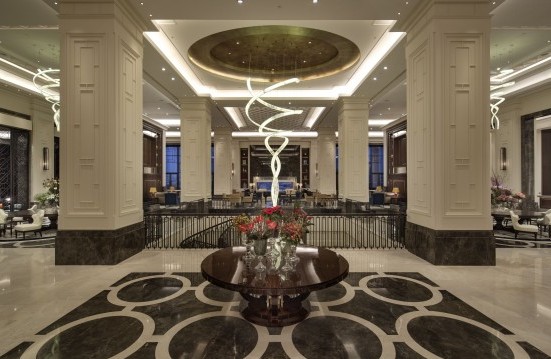 What are the main challenges in operating hotels in different regions and countries?
Each country has its own nuances and we closely monitor the development market in each territory in which we operate to ensure that we can anticipate challenges.
In Turkey, the Hilton name resonates with consumers and our heritage in the country dates back nearly 60 years. When introducing younger brands to Turkey, including Hampton by Hilton and Hilton Garden Inn, we have sought to educate investors as to each brand's advantages, and build awareness among local and foreign hotel owners and guests.
This process has enabled us to grow steadily and quickly gain recognition in Turkey, overcoming many of the challenges usually associated with newer brands.
How is the Hilton hotel chain different to the others? What sets you apart from your competition?
Hilton Worldwide is the most recognized hotel company in Turkey, and as of February 2014 (according to STR data) we had the largest supply by rooms in Turkey of any major hotel company. Each of our hotels benefits from our commercial engine which drives sales and marketing activity. Hotels also gain immediate recognition through their participation in Hilton HHonors, the award-winning guest loyalty program which has approximately 38 million members globally.
In your opinion, what are the new trends in hotel management and operation?
We operate both managed and franchised hotels, both of which offer different advantages to hotel owners. The franchise model is one that we have been instrumental in growing in the US, and in Europe this model is now growing in popularity. In Turkey, 33.5% of our trading hotels by room number are franchised, and we work closely with owners to establish which model is most appropriate for each new project, depending on the level of operational support they require.
Mr. Collini's interview is part of the Thought Leaders section of the Turkey Real Estate 2014 reference book, launched in Istanbul this September.