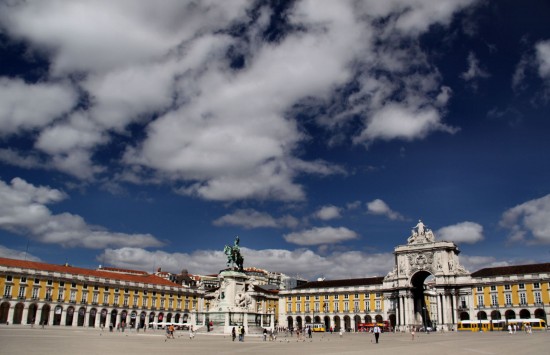 @Cushman & Wakefield
ECONOMIC OUTLOOK

Lisbon concentrates 5% of the country's population, 550,000 inhabitants, and Greater Lisbon 24%, 2.05 million inhabitants. The capital has over 250,000 non-financial companies, representing 9% of the country's total and 16% of the workforce in Portugal, with almost 1.2 million workers. The Lisbon region GDP represents approximately 40% of the country total, €61 billion in 2012. Portugal has been under an external assistance bail-out program since 2011 and has recently announced a "clean" exit. After three years of negative GDP growth and hard austerity measures, in the last quarter of 2013, Portugal started a reversion on the economy growth trend, and positive GDP growth is expected for 2014.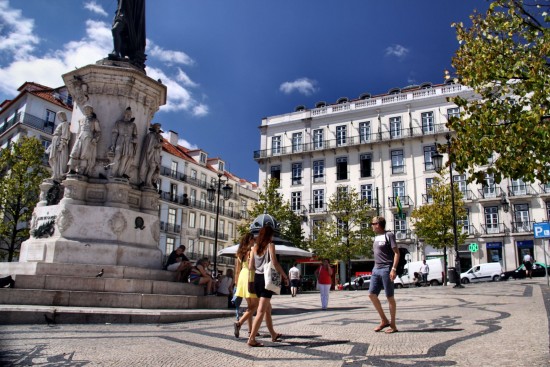 @Cushman & Wakefield
INVESTMENT MARKET

Lisbon has returned to the foreign investors' radar at the end of 2013. Several property investment deals were made in the last quarter of the year, confirming institutional investors' renewed interest in Portugal. A total of €263 million of investment deals were closed in commercial property assets in Greater Lisbon, above 80% of the value for the whole country. The top three investment deals in the country were for assets located in Greater Lisbon: CascaiShopping Center, Báltico Office Centre and the Espace & Explorer office buildings. Investors for these three assets were Sonae Sierra, Deka and AFIAA.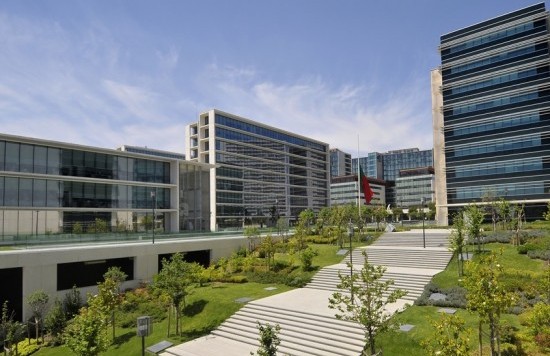 @shutterstock_Luis Louro
OFFICE MARKET

Lisbon's office market is the only professional leasing market in the country with a total stock of 4.6 million and a vacancy rate of 12%. The first quarter of 2014 saw a 40% increase in the activity, with a total of 63 deals totaling 17,200 m². Prime rent in Lisbon is currently at 19€/m²/month.
Parque das Nações and Western Corridor were the most sought after zones representing 60% of total take-up. With a total pipeline of only 62,400 m² until 2016, Amoreiras Jardim is the largest project under construction, located in the CBD with a planned area of 17,600 m². The current outlook for 2014 shows a moderate increase in demand, which should reflect lower vacancy rates.
@Cushman & Wakefield
RETAIL MARKET

Greater Lisbon concentrates almost 30% of Portuguese retail schemes, totaling approximately 1 million m². The high-street segment has been increasingly more attractive over the last years, mainly in the Lisbon city center, which has been enjoying greater interest from international retailers, mostly in the up-market segment. Cartier, Prada and Max Mara are examples of newcomers to Avenida da Liberdade, the prime high-street location in Lisbon.
Retail development pipeline has been adjusting over the years, and currently there is no ongoing retail development in Greater Lisbon. Prime rents in Q1 2014 were at 70€/m²/month in shopping centers and at 90 €/m²/month in Lisbon's high streets. A gradual increase in demand is expected for 2014, with prime high-street retail assets being the most sought after.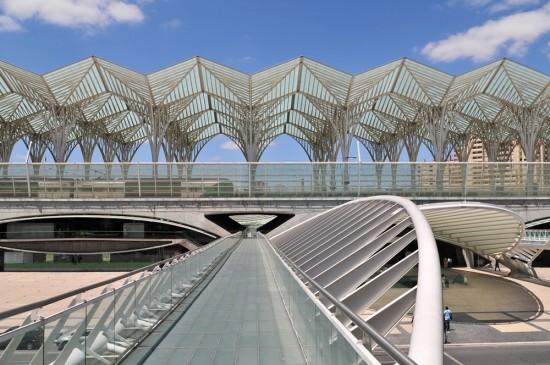 @shutterstock_Ungor
INDUSTRIAL/LOGISTICS MARKET

The Greater Lisbon area is the most developed logistics and warehousing location in the country; the Greater Porto area and Porto, the second city of Portugal, are more orientated towards industrial facilities. Greater Lisbon's industrial and logistic market has a total of 12 million m², mainly allocated to logistic and warehousing representing 70% of the total stock.
The vacancy rate has been stable over the last years at 15% and there are currently no major projects under development. Prime rents in Q1 2014 were at 4€/m²/month. Expectations for the evolution of the sector in 2014 are moderately rosy, based mainly on prospects for the positive growth of private consumption in 2014, which are likely to drive logistics activity in the domestic market.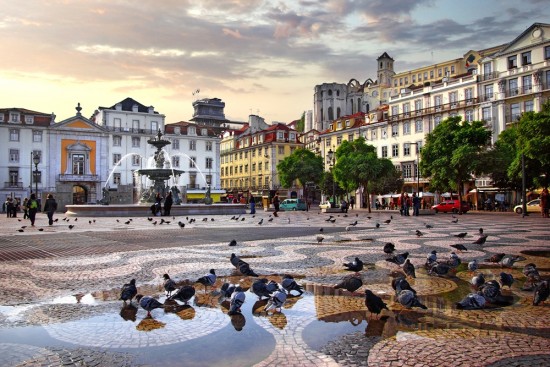 @shutterstock_Carlos Caetano
HOTEL MARKET

In tourism, one of the strategic sectors for the Portuguese economy, the real estate investment market has not yet reached a mature level. This is mainly due to a prevailing strategy of owner-occupied units.
The economic crisis has obviously had a negative impact on the sector, but 2013 showed an improvement. Over the year, Lisbon had more than 10 million bed night resulting in an annual growth of 7%; the occupancy rate over the year was at 67% showing a positive evolution of 2,3%. A specific mention must be made to the cruise segment, which has been growing significantly in the city. Over 2013, Lisbon had a total of 353 passenger ships passing through the Port, bringing almost 600,000 passengers to the city, resulting in a positive growth of almost 7% when compared to 2012. 
If you'd like to promote your city, please contact media@europe-re.com.