Nowadays, 
Corporate Social Responsibility projects are gaining ground as companies aim to build stronger bonds with the community and give something back to the people who support them.
This article puts a spotlight on some of the leading European corporate social responsibility projects that received ICSC's Solal Marketing Awards.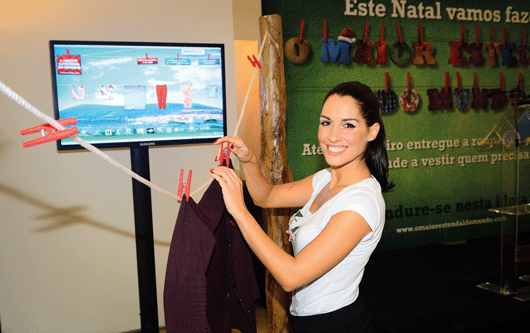 33,000 pieces of clothing were donated for the 'Biggest Clothline on Earth'.
The Biggest Clothline on Earth

Almada Forum, Armazéns do Chiado, Braga Retail Center, Espaço Guimarães, 
Forum Algarve, Forum Aveiro, Forum Coimbra, Forum Madeira, Forum Montijo, 
Forum Sintra, Forum Viseu, Parque Mondegol Portugal.


In the midst of the economic crisis, Multi Mall Management Portugal got back to basics with a Christmas campaign appealing to the fundamental value of Christmas: solidarity. Teaming up with Portuguese NGO Entrajuda, who helped identify the needs of hundreds of families, and the public TV channel RTP1 who helped pass the message, it broke a Guinness World Record by donating clothing for the 'Biggest Clothline on Earth' Christmas campaign. 33,000 pieces of clothing were donated.
Hope Pop-Up Store

Baneasa Shopping City

Bucharest, Romania

Owner/Management Company: 
Baneasa Developments S.R.L.

Using an empty store, Baneasa Shopping City opened a 'Hope Pop-Up Store' to raise money for children suffering from cancer. In partnership with the Red Cross and PAVEL Foundation, the donated merchandise was sold through a new retail concept—the pop-up store. The charitable efforts succeeded in raising over €13,000.
Mammoths Are Alive!

Forum Gliwice Shopping Center
Gliwice, Poland
Owner:  DEKA Immobilien
Management Company: 
Avestus Real Estate
Mammoths and the city of Gliwice have a strong connection, as one of the only complete skeletons of the animal was found right in Gliwice. The center also added an educational component, including multimedia lectures, guided tours and workshops.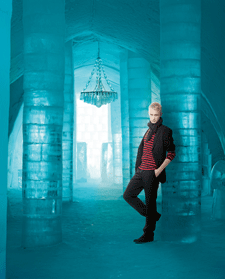 Arctic Christmas

Vestsjællands Centret
Slagelse, Denmark
Owner:  Danica
Management Company: 
Steen & Strøm
The goal of Vestsjaellands center's 'Artic Christmas' was to increase awareness of the World Wildlife Fund and to generate funds for foundations that work in Arctic regions. The campaign was implemented over four weeks, using aggressive marketing tools, including two magazines dedicated to the cause, mall decorations and social media engagement, along with in-mall events like 'Adopt a Polar Bear'.