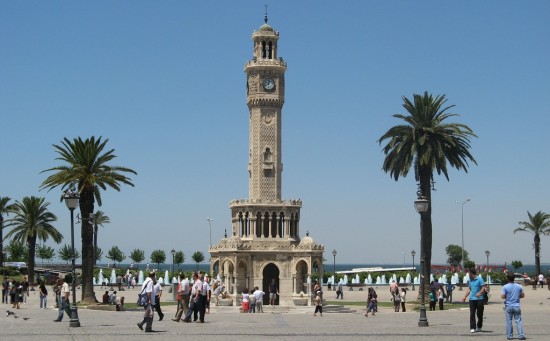 ©filip maljkovic
ECONOMIC OUTLOOK
The third largest metropolitan city in Turkey with a population of approximately 4 million, Izmir has developed as an important center of sea transport, industry, and tourism. The city's economy contributes with 6.6% to Turkey's total GDP, of which 67.7% is created by the services sector. With a GDP of $11,443 per capita, Izmir ranks 6th in Turkey. Total employment currently stands at around 1.5 million, 56% of which is allocated to the services sector. However, the unemployment rate is above the country average with 15.4%. The share in the country's total foreign trade is 6.1% in export and 4.2% in import, amounting to a total of $10.1 billion.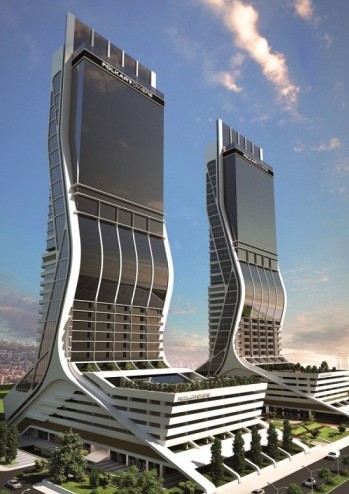 ©Folkart Yapi
OFFICE MARKET
Izmir, following Istanbul and Ankara, is the third most developed office market in the country. As the most important port city, the main occupiers here are logistics and foreign traders. Current office supply is quite limited and low-quality office stock remains important in the traditional city center, Cankaya-Alsancak-Konak. Grade-A office development is focused on a new emerging business center, the Bayrakli-Turan-Salhane area following the approval of the urban regeneration plans. New office supply is driven by large mixed-use schemes, such as Folkart (52,000 m²), Megapol (31,250 m²) and Ege Perla (18,300 m²). Other major office projects are Mistral Towers, Tekfen-Oz, Sur Yapı, and Bayraklı Tower. By the end of 2015, approximately 160,000 m² of new office supply will be delivered to the market and the majority is located in Bayrakli-Turan.
RETAIL MARKET
Izmir's retail market ranked third with 456,500 m² GLA in 16 malls, following Istanbul and Ankara. Major shopping centers are Forum Bornova, Kipa Cigli, Kipa Balcova, and Optimum Outlet. However, GLA per 1,000 inhabitants is below the country average with 113 m². Considering the 210,000 m² pipeline developments, the GLA is expected to increase to 150 m² per 1,000 inhabitants by the end of 2016. Moreover, an additional 270,000 m² of supply in the planning stage is expected to be completed within the next five years. The major pipeline developments are Ege Perla (25,000 m²), Ronesans Konak (38,781 m²) Ronesans/Tekfen-Oz Turan (10,000 m²); all of these are expected to be completed in 2016. Istinye Park Izmir, comprising of 80,000 m² GLA is developed by Orjin and Dogus groups; this is the second investment of this partnership after the success of Istinye Park Istanbul.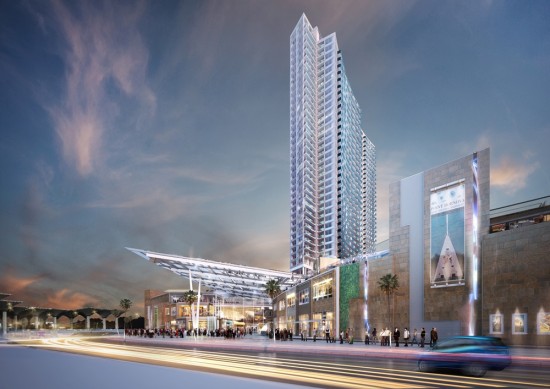 ©HOK
High streets in Izmir are formed by merging several streets, such as the intersecting streets of Mustafa Enver Bey Street, 1382 Street in Alsancak, and Iskele Street in Karsiyaka.
INDUSTRIAL/LOGISTICS MARKET
The regional economy in Izmir is based on tourism and agricultural products. There is a developed infrastructure with modern transportation facilities, seaports, free trade zones, and organized industrial zones. Izmir has an international airport, connecting Turkish provinces but also offering direct connections to many European destinations. Surrounded by the Aegean Sea, the large port facility is located in Izmir. A new development is Candarli Port, scheduled to be completed by 2015.
The country's largest-ever highway project will link Istanbul with İzmir and is expected to promote future developments in the region. The highway is expected to be completed in 2017, and this will reduce travel time between Istanbul and İzmir from six and half hours to about three hours. The project is valued at around $11 billion and is developed though a Built-Operate-Transfer model.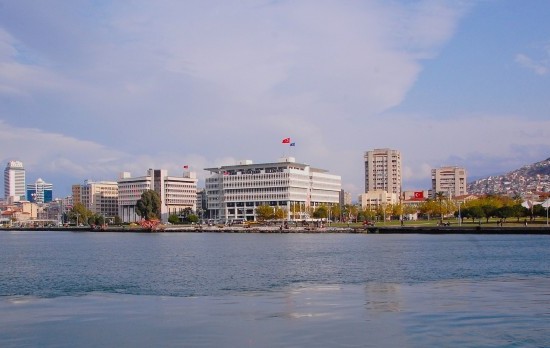 ©LWYang
HOTEL MARKET
Izmir and its surroundings are one of the popular touristic destinations for both domestic and international tourists. The hotel industry is mostly characterized by resort hotels; however, hotel developments have been rising also for business purposes.
With good transportation facilities and developed industrial market, both international hotel chains and domestic hotel developers and operators are looking for opportunities in the region. Some international hotel chains already present in Izmir are Hilton, Swissotel, Movenpick, and Wyndham. Recent openings were Ibis Izmir with 120 rooms and Renaissance Konak with 110 rooms in 2013. A major pipeline hotel development is Hilton Garden Inn, which has 195 rooms and is set to open in 2015.
If you would like to promote your city, please contact media@europe-re.com.