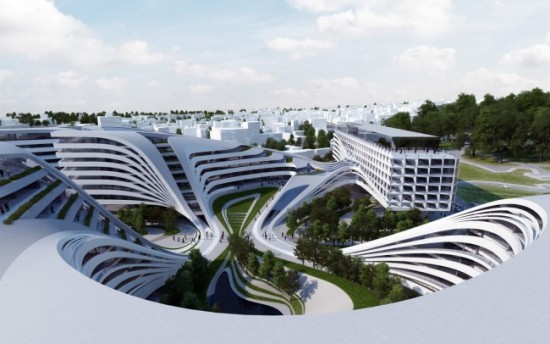 ©Zaha Hadid Architects


Beko Masterplan

CATEGORY:  Mixed-use

LOCATION:   Belgrade, Serbia

COMPLETION DATE: TBA

LAMDA Development S.A. acquired through its 100% subsidiary, Property Development DOO, a property covering 43,000 m² located in the center of Belgrade, Serbia. It carried out the planning of the entire urban block and produced accordingly a Master Plan Urban Analysis of the immediate and wider surrounding urban context that resulted in the Concept Design for the Project. The project will consist primarily of high-end residential dwellings accompanied by a five-star branded hotel, a department store and offices and its total area is expected to reach 100,000 m². The Master Plan was created by Zaha Hadid Architects.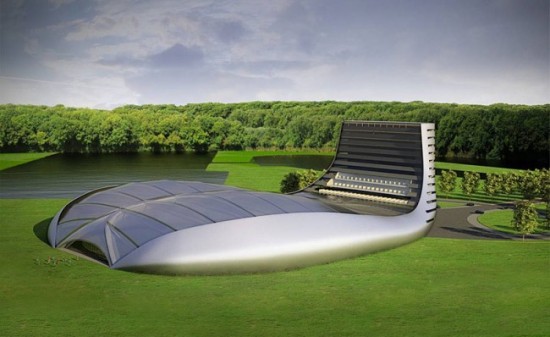 ©Indoor Golf Arena
CATEGORY:  Sports and leisure
LOCATION:  Amsterdam, Netherlands
COMPLETION DATE:  2016
Indoor Golf Arena® is an initiative of Outstanding Enterprises and its Managing Director Jon Standing and was designed by the Dutch Zwarts & Jansma Architects. The Arena aims to become the world's largest indoor golf training center, open 365 days a year and offering high-quality indoor golf training facilities. The project includes 12,000 m² Southwest Greens synthetic grass practice facilities, designed by Nicklaus Design, 20 state-of-the-art ProTee Golf Simulators and 28 hitting bays, kid's training facilities & a Bambini Golf Course. The Arena will also feature wellness and Golf fitness facilities, a large golf equipment shop, a top-quality restaurant, bar and lounge areas, as well as comprehensive business facilities, including meeting rooms, sky lounges, sky boxes and offices. A four-star hotel with over 110 rooms is also planned to be built at the site.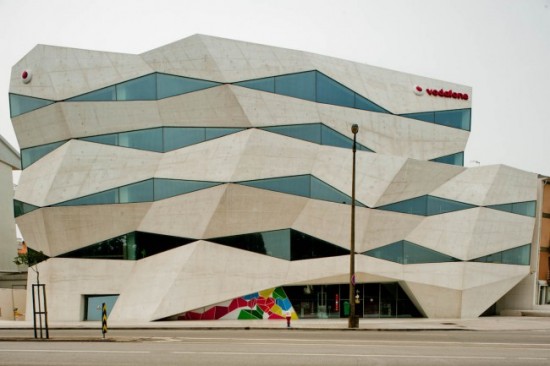 ©Leon L.
Vodafone headquarters

CATEGORY:  Office
LOCATION:  Oporto, Portugal
COMPLETION DATE:  2010
The new Vodafone Headquarters Building in Oporto is the result of a competition launched in 2006, which was won by the Oporto–based bureau, Barbosa & Guimarães. With its dynamic design. the building reflects Vodafone's slogan "Vodafone life, life in motion". In the words of the architects, "Seeking inspiration from painting, sculpture, photography, arts which had already faced this dilemma, the office building, designed usually linear, begins to become an irregular body, out of balance, with many faces in motion." The Vodafone headquarters building won Archdaily's Building of the Year award in 2010.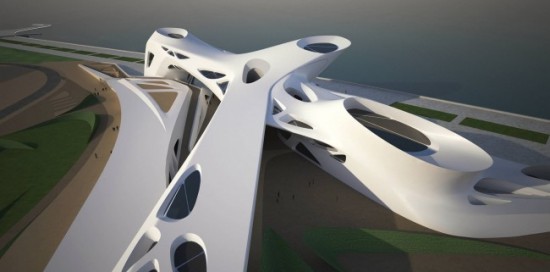 ©Zaha Hadid Architects
Nuragic and Contemporary Arts Museum

CATEGORY:   Culture
LOCATION:   Cagliari, Italy
COMPLETION DATE:  TBA
'Nuraghi' are the megalithic, domed buildings in Sardinia and remnants of the island´s distinctive "Nuragic" culture dating back before 1500 BC.  This building, designed again by Zaha Hadid, will host the Nuragic and Contemporary Arts Museum which will display works of art from Sardinia and the Mediterranean.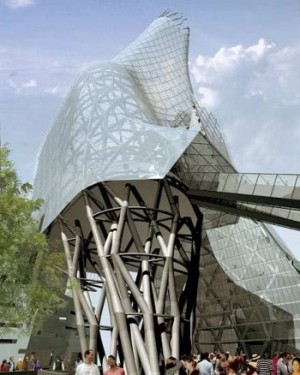 ©Morphosis
The Phare Tower

CATEGORY:   Office
LOCATION:   Paris France
COMPLETION DATE:   2017
 The Phare Tower (Tour Phare), is a planned approx. 300-meter tall skyscraper with 71 floors designed as a green building to be built in Courbevoie (Hauts-de-Seine), France, in the La Défense district of suburban Paris. According to its architects, "in the spirit of the Paris Exposition competition proposals, the tower embodies state-of-the-art technological advances to become a cultural landmark.". The building is being designed by Los Angeles-based Morphosis, headed by architect Thom Mayne, and is scheduled to be completed in 2017. When completed, it will be the tallest skyscraper in Paris and one of the tallest in the European Union.