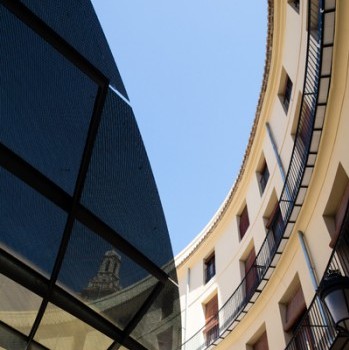 ©Pabkov_shutterstock
Occupier market takes center stage once again

Risk free rates are on the rise putting further pressure on property yields, particularly in "safe-haven" markets. However, the gradual improvement in the European economy will increase the recovery momentum in major occupier markets and this will help cushion the blow of rising bond yields. Rental growth, improving financial conditions and the weight of money will counteract the effect of rising interest rates.
Leads and lags

European markets will continue to move at very different speeds. The UK has led changes in pricing and liquidity and the immediate prospects are better in Germany than in France. Property in France looks more over-valued than in Germany, which will put upward pressure on French yields and cause capital values to fall in all but prime markets in 2014.
Shrinking markets

Amsterdam is often described in terms of its structural vacancy level which is often taken to mean high levels of office stock that will never return back to productive office use. However, time as a rather innovative solution is beginning to look as though it could well bear fruit. Conversion of office space to alternative uses and demolition has meant that total stock in the city fell by 3% since the beginning of 2013. Some estimates suggest that total stock could shrink by another 3-4% in 2014, reducing the overall level of vacancy to 10-12%. Still high but a long way from the 20%+ recorded not so long ago.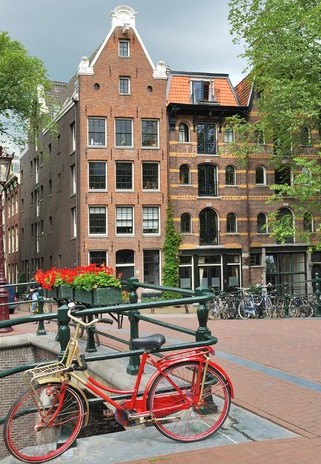 ©Estea_shutterstock
Peripheral Europe

Spain looks much better than Italy. Even though both countries will continue to battle strong headwinds, rental and capital values look as though they have reached the floor in Spain. In Italy the downturn in values will run on for another year. Neither country though is likely to experience the sort of turn-around seen in Ireland over the past 12 months.
Supply shock

Despite low levels of development activity over the past few years, some markets will still experience something of a supply shock in 2014, most notably Paris where development activity will peak in 2014. Furthermore, given that the rate of economic recovery in France is unlikely to be particularly strong, occupier demand is unlikely to prevent the vacancy rate from rising and rents from falling in all but the prime market. Contrast this with, say, Warsaw which will also see a major round of completions. The difference is the much stronger rates of growth in occupier demand in Warsaw, which should be enough to stabilize rents in 2014.
Domestic capital

European investment institutions will seek to increase their exposure to real estate but will, at the same time, remain noncompetitive at the prime end of the market. As a result, their attention will be focused on regional markets.
Year of secondary markets

Yield spreads between prime and secondary property assets will continue to narrow in the UK and Germany-as the main Open Ended Funds-return to acquisition mode. Secondary markets in France will lag and are likely to experience further falls in value in 2014.
About J.P. Morgan

J.P. Morgan is a leader in financial services, offering solutions to clients in more than 100 countries with one of the most comprehensive global product platforms available. We have been helping our clients to do business and manage their wealth for more than 200 years. Our business has been built upon our core principle of putting our clients' interests first.

J.P. Morgan is part of JPMorgan Chase & Co. (NYSE: JPM), a global financial services firm.